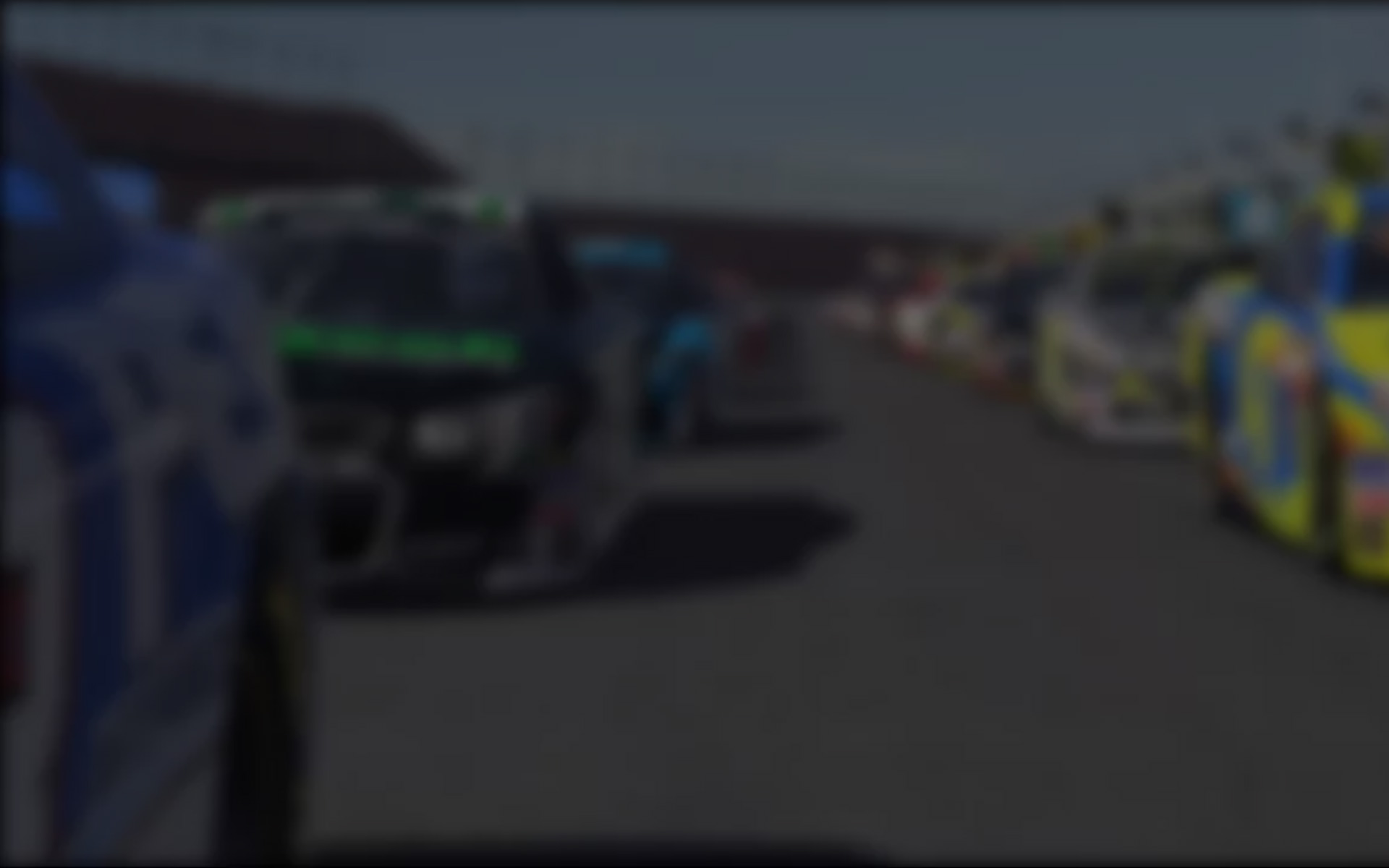 Josh Wise is – arguably – the world's foremost online racer.  Forget for the moment that he's been a member of the iRacing community since 2010 (with 22 wins to his credit) and consider the enormous impact the larger online community has had on Wise's efforts to campaign the #98 Phil Parsons Racing Chevrolet in the 2014 NASCAR Sprint Cup.For openers, of course, the PPR Chevy SS sports the colors of two Internet-based sponsors in Dogecoin, an open source peer-to-peer digital currency, and the entertainment, social networking service and news website Reddit.com.
But don't forget the Internet community raised the $55,000 needed to sponsor Wise at Talladega, an effort he repaid with a twentieth place finish.  Then there's the giant-slaying story of how a successful online campaign resulted in Wise winning the Sprint Fan Vote for the final slot in the Sprint Cup All-Star race, outpolling presumptive favorites Danica Patrick and Kyle Larson.  Better yet, his eighteenth place finish in the All-Star race earned Phil Parsons Racing a check for more than $86,000, a breath of oxygen to one of NASCAR's perennial underdog teams.
The team's latest Internet crowd sourcing effort sees Wise and Phil Parsons Racing partnering with iRacing in support of the their 2014 Sprint Car program.
Beginning with this weekend's FedEx 400 Benefiting Autism Speaksat Dover International Raceway, iRacing.com will be an associate sponsor of the team's Reddit.com/Dogecoin Chevrolet.  What's more, until June 30, 2014, new and current subscribers can show their support for Wise and Phil Parsons Racing through iRacing.com.   New subscribers can support the team by purchasing a membership at a discounted rate utilizing a promotion code (PR-JoshWise98) that will see iRacing automatically donate 90% of the new revenue to Phil Parsons Racing.  And when current iRacers purchase the virtual iRacing Sprint Car similar to the one Wise used to win four championships en route to NASCAR's top division, 75% of the Sprint Car sales revenue will benefit Phil Parsons Racing.
Like many professional race drivers across the motorsports spectrum, Wise uses iRacing regularly to keep himself mentally sharp as well as to re-familiarize himself with tracks in the days leading up to an event.
"I use iRacing to practice," he says.  "All the marks and reference points are there.  And it also enables you to really focus on pit entry.  Each track is different when it comes to getting out of the racing groove and down onto pit road, and iRacing has that down to the millimeter.  So it's an excellent tool for practicing pit stops as well as getting familiar with your marks and reference points on the track itself."
But several weeks ago Wise took his race preparation to the next level, so to speak, when it dawned on him that iRacing would enable him to connect with his fans and help his Sprint Cup program take the next step forward.
"As I was playing on the simulator it occurred to me that this is a great way to engage fans, through racing with them on iRacing," he says.  "It was like a light turned on and I thought 'This is a great opportunity for us to build this thing now.'"
Many phone calls, emails and faxes later, the partnership with iRacing was born.
"It's pretty cool to have a company that I rely on to prepare for races actually stand behind us and support our team."
"It's pretty cool to have a company that I rely on to prepare for races actually stand behind us and support our team," says Wise.  "I'm also excited that it's another opportunity where the fans can make a direct financial impact on Phil Parsons Racing through the use of the promotional code.  We have such great fans in NASCAR, and that passion that drives our sport has become increasingly apparent through each crowd sourcing effort that we've been able to put together this season."
While Phil Parsons Racing and Wise are, at best, distant threats to dethrone Jimmy Johnson from atop the NASCAR Sprint Cup throne this season, they have been knocking on the door of their version of Victory Lane on several occasions.  Take that 20th place finish at Talladega, or his run to P21 at Darlington.
"Once we get into the low 20s and the high teens, those races really become wins for us given our resources," Wise explains.  "If we run 25th then we've beat five cars with $5-10 million dollars more in budget, and if we run 20th we've beat ten cars with at least $10-15 million more budget than we have.
"If we can run better than 20th that's a great weekend.  It starts when we unload and we start evaluating our car and the goals can shift throughout the weekend.  At Darlington we were really fast in race trim and practice and finished a legitimate 21st.  We were in the low 20s the whole night and ran well into the teens at times.  That was like a win for us. "
By that measure, Wise and Phil Parsons Racing already have several "wins" to their credit this year including the Daytona 500 (24th).   But like any racer — virtual, real or, as in this case, both — Wise is far from satisfied.
"We've got a good team and crew, although we probably have the least number of crew members in the garage," he says.  "We show up and we're able to run well and, I think with some consistent funding, the sky's the limit."
Thanks to the online community, including some 50,000 iRacers around the world, that funding is getting more consistent all the time.
---
You may also like...
---