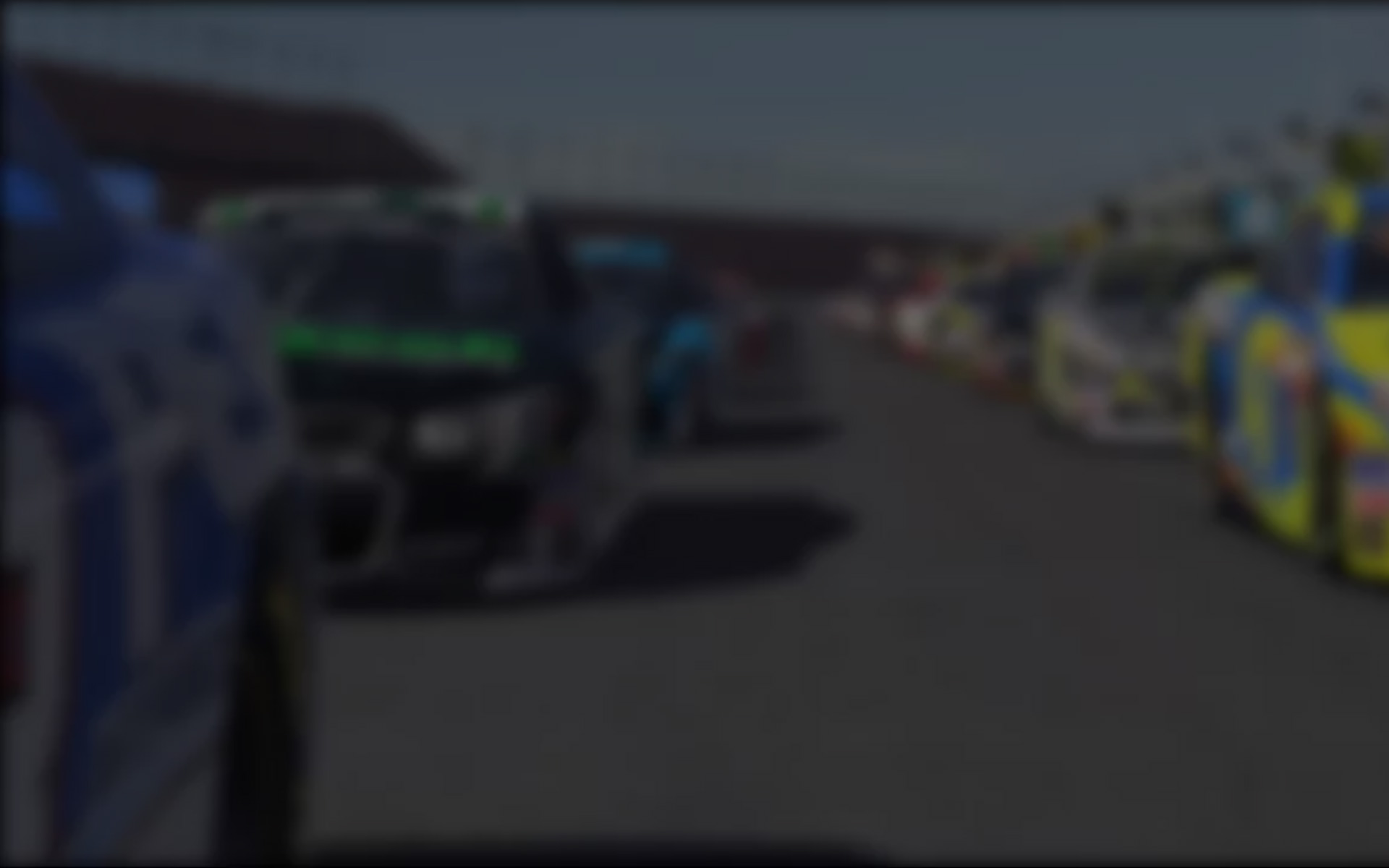 As 2010 Season Two enters the home stretch, Byron Daley finds himself leading the NASCAR iRacing.com Class B Series standings, while running in the top twenty in the NASCAR iRacing.com Pro Series in his rookie pro campaign.  Not bad for an 18 year old from the Bronx, a locale more commonly associated with the New York Yankees than auto racing.  Daley is out to change that, however, looking to score his first NiPS win, bring the NiCBS title to the Bronx and perhaps carve-out a career of his own in motorsports.
inRacingNews correspondent Jameson Spies caught-up with Daley to discuss his sim racing career to date.
Q:     When did you get started in Sim Racing, and how did you find out about it?
A:     I began Sim Racing around early 2003 when I purchased NASCAR Racing 3 from a school catalog. At the time I did not even think about it as Sim Racing. I figured it was a game I could play since I could not race in real life. However as time when on I began to become more serious about the racing games I played, and moved into actual Sim Racing with various sims such as rFactor and NR2k3.
Q:     You're a rookie in the NASCAR iRacing Pro Series, yet you've enjoyed considerable success with a pole and three top fives so far.  To what do you credit to your early success?
A:     I would say a big part of my success would be the amount of preparation I put into each week. I spend a good six hours or more in the two weeks leading up to a NiPS event just running laps and making setup adjustments. Also a little luck played a role as I was able to avoid trouble in MIS like most of the top 10 in points had. Otherwise consistent finishes in the top five have placed me where I am now in the point standings.
Q:     You are one of the highest ranked drivers yet to win, when do you feel is going to be your best opportunity to score your first NiPS win?
A:     I feel my best chance to get a win will be in the coming weeks at Texas and Atlanta . Those two tracks have been very friendly to me when the C and B series would run races at any of them. However I run every race to win, if the opportunity presents itself I won't leave that deal on the table.
Q:     How much time a day would you say you spend on iRacing?
A:     On average I would say I am on at least 5 or 6 hours a day pending how much school work I have.
Q:     When you're not Sim Racing, what might we find you doing?
A:     Besides school work I would be hanging out with my friends or playing something on Xbox or my PC.
Q:     How do you feel about iRacing's choice to make the Nationwide car the NiPS car, rather than the COT?
A:     Personally I was ready to drive both cars so it did not affect me as much as it could have others. From a real life stand point it was an awesome move because now we have a Nationwide Series and a Sprint Cup Series of our own in iRacing. Each car has its own challenges and the DWC drivers pulling double duty have to work harder than Pro or DWC only drivers, making their successes well-earned. Overall I like the move from the Cup car to the Nationwide Car for this year's Pro Series.
Q:     Parker Kligerman has made reference that you're the "Chad Knaus" of iRacing. How did you become not only a great Sim Racer, but very knowledgeable with setups as well?
A:     During the years I became increasingly annoyed with myself for using other people's setups. I could always drive them fast if they were good, but I felt too dependent on the kindness of others so I started to watch real life practice sessions and listen to what each adjustment did. I also began to read setup guides which I found on forums and various Sim Racing websites. Finally I purchased two years of Circle Track magazine and have been reading them since. Combined with years of trial and error I learned how to make a competitive setup for every track.
What I think helped the most is I always told myself if I worked harder I'd be faster so would constantly work on my driving skills, and after a run I would think to myself "What handling problems did I have?" Or "What adjustment would help me turn faster laps?" It's a long process but it helps pinpoint what exact adjustments you need instead of clicking around hoping something works.
---
You may also like...
---