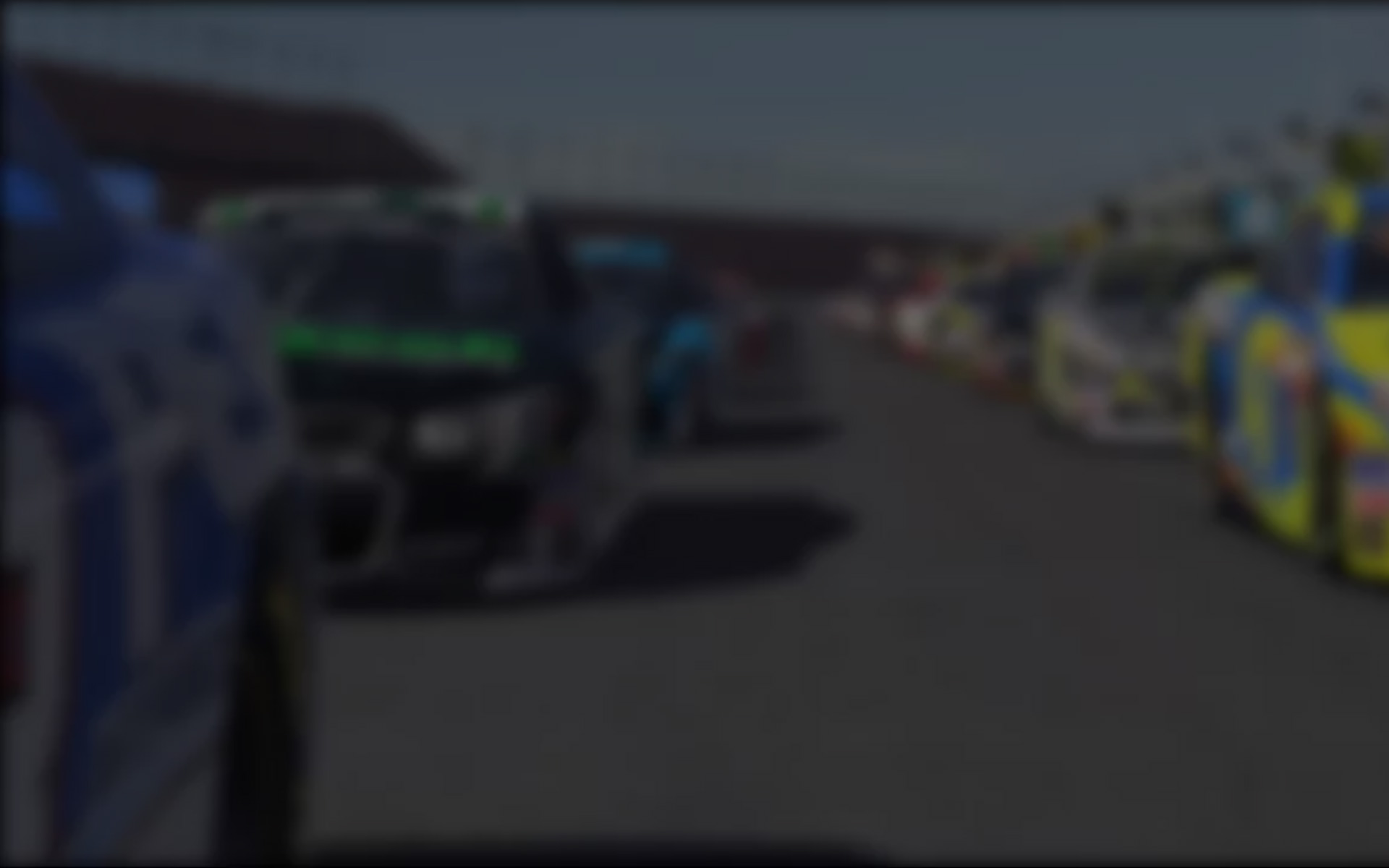 Ray Alfalla is on a mission in the 2014 NASCAR PEAK Antifreeze Series Powered by iRacing.com.  Having captured successive titles in 2011 and '12, he was denied a "three-peat" last year when Tyler Hudson came from behind in the final three races to capture the 2013 crown  Suffice to say, Alfalla is out to start another title streak this year.
To that end he has rebounded from a disappointing start to the season that saw him finish P21 and P20 at Daytona and Las Vegas to score five top fives, including a win at Indianapolis.  As the 2014 season heads into the home stretch, Alfalla  finds himself second in the standings with 384 points, 23 adrift of series-leading Michael Conti.
A busy Dylan Kapisky spoke with Ray to discuss the 2014 season to date, along with the prospects of adding a third title to his name in the final four races of the series.
Q: First question is about the last race. What did you expect the racing to be like at Watkins Glen, being the first ever road event in the NASCAR PEAK Antifreeze Series? Did you expect more accidents and driver errors from your competitors, having raced mainly on ovals to that point?
A: The race was not too different from what I expected it to be. I would have liked there to have been cautions to make it more exciting, but overall it was a good show.
Q: Were you satisfied with third place, obviously you would have liked to win, but was third place a good finish that night?
A: I thought I would finish somewhere in the top five, so third was all right.
Q: Michael Conti led 47 out of the 50 laps in the event.  Did you expect him to be so dominant?
A: I knew he would be fast, and once he got the pole, that it would be difficult to pass him.
Q: Looking ahead to tonight's race at the virtual Atlanta Motor Speedway, do you feel good about your chances to win the race, or at least get a top five?
A: I think I should be able to contend for a win, or at the very least a top five. It's one of my favorite tracks.
Q: You race for Slip Angle Motorsports alongside Byron Daley and Bryan Blackford.  Are you all good friends outside the sim racing world?
A: Yes. Blackford and I hang out often, and I've also gotten to meet Byron a few times. We all get along well, which is why we work together well.
"The two tracks I have circled are Richmond and Darlington . . . the championship will most likely be decided at those two events."
Q: Last fall, you drove an actual spec-Mazda Miata on the the Homestead-Miami Speedway road course. How difficult was it, making the transition from sim-racing, to real world testing?
A: The shifting was the most difficult part. I had never driven a manual before, so I spent the first couple sessions fumbling around with the transmission. I was also not in as good physical shape as I am right now, so it was pretty tough in the Florida summer heat. I'd like to try that again now that I'm in much better shape and have some stick shift experience. It was a really fun day.
Q: Also last year, you were beaten for the first time in three years (after winning the championship in 2011 and 2012) by Tyler Hudson with only nine points separating the two of you two in the standings.  Just how disappointing was it to come so close to a third straight title, but to leave empty-handed?
A: It was the worst way I could think to end a season. The title was basically in the bag, with a full race lead on the field and only three races left. The last three races were terrible though, and I lost that huge points margin. I didn't handle it as well as I should have, but it served to make me realize that I needed to make some important changes in my life to be better prepared for the future.
Q: This year you won the race at Indianapolis Motor Speedway in the NASCAR PEAK Antifreeze Series. Did running the iRacing Indy 500 help you prepare for that race?
A: Not at all. The IndyCar is too different to the Gen 6 to prepare you for it.
Q: That being said, were you surprised at your success in the Gen-6 car, considering the difference?
A: I wasn't surprised. I had a win there in 2012, and it is probably my best track. I knew if the car was decent, that I could end up in victory lane. The car was more than decent, and we got the W.
Q: On the track, are there any drivers who you really enjoy racing against?
A: I don't know that I necessarily enjoy racing against anyone in particular. Most of the drivers in the series are good to race around, and there's always a few that are not…
Q: Of the remaining tracks (Atlanta, Darlington, Richmond, and Homestead), which track would you say you have the best shot at picking up win #2 this season?
A: The two tracks I have circled are Richmond and Darlington. Those are two of my best tracks, and the championship will most likely be decided at those two events.
Q: Is 2014 the year you get championship number three?
A: Sounds good to me.
Follow the rest of this season with the @iRacingWCS and @NPAS_News twitter pages and see if Alfalla can capture NASCAR PEAK Antifreeze title number 3. You can watch all four races on iRacing.com/live, including tonight's race at Atlanta Motor Speedway beginning at 9:00 pm ET (01:00 GMT).
---
You may also like...
---