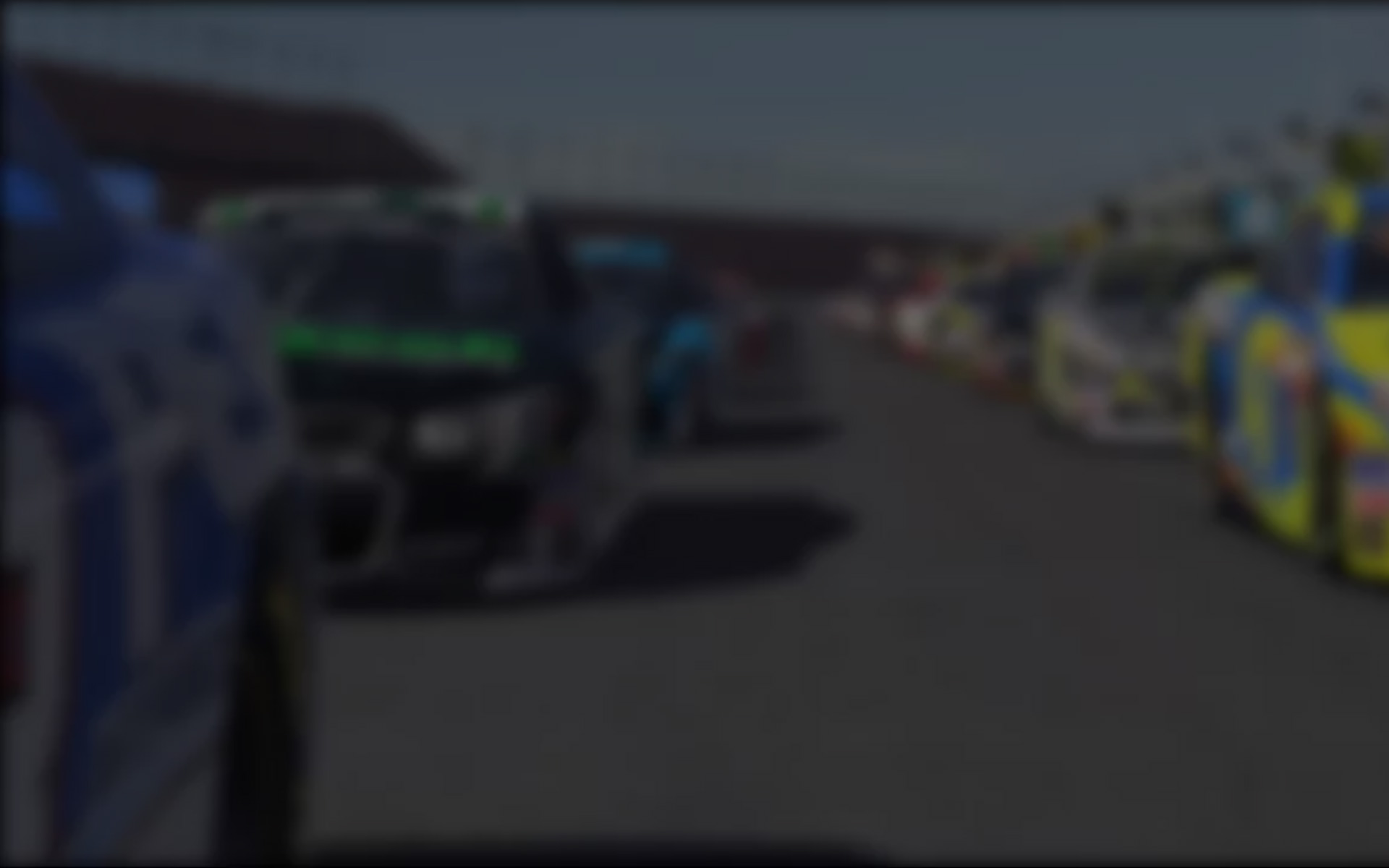 Nine months ago, fifty drivers set out with a goal: to win the NASCAR iRacing.com Series World Championship and the title of best oval sim racer in the world, not to mention more than $10,500 worth of cash and prizes. With consistency the key, Ray Alfalla rose above the rest of the field to claim the title a fortnight ago with a run to second place at Phoenix International Raceway.  Heading into tonight's season finale at Homestead-Miami Speedway, Alfalla has not only matched Brad Davies for most wins this season (three), week-in and week-out he has kept his nose clean and constantly finished at the front of the field.
I had the pleasure of sitting down for a chat with Ray after he clinched to find out more about what the championship means to him and his life outside of sim racing.
Q:     Not to start out with the obvious but it's the one question everyone wants to know. How does it feel to be the 2011 NiSWC champion?
A:     It feels unreal.  I was hoping to be a contender this year, but never thought things would go so smoothly.  From the win at Daytona, the season had amazing flow and I was able to bring home good finishes almost every week.
Q:     How about that $10,500? Any plans for it yet?
A:     I have no immediate plans, but I still have school to pay for so I'm guessing some of it will go towards classes and books.  I'll make sure to spend it wisely though (laughs).
Q:     OK, switching gears, thinking back on this past season what do you think was your best/most memorable race?
A:     I would have to say my Richmond win sticks out, just because that was the first time ever where I felt like I had the car to beat, and everything fell in the right place all race long.  The win at Texas, which basically sealed the title, was also very special.  It made the job at Phoenix way easier.
Q:     Who was the toughest competitor you faced this year in the NiSWC?
A: Well, it is hard to pick out one person. Thomas Hazard was real consistent all season long.  He seemed to be in the mix in most races, especially in the first half of the year.  Brad Davies has been plenty fast as usual, although he had some bad luck.  John Gorlinsky also showed a lot of speed this year.  It's no surprise that those three are right behind me in points!
Q:     The NiSWC saw the introduction of the new tire model during the middle of the season. What do you think about the new tire model and the future of iRacing?
A:     The tire model has had its pros and cons.  Most drivers got the hang of it fairly quickly.  We're aware that it is a work in progress, so time will tell.  I think it's a definite improvement over what we had in the past, and it will hopefully get even better for next year.  As far as the future of iRacing, I think the only thing that's missing — at least in the NiSWC — is a title sponsor.  The partnership between iRacing and NASCAR was key to this series' success, but in order for everything to gain even more prestige and popularity, we need a big name sponsor to tag along.
I was hoping to be a contender this year, but never thought things would go so smoothly.
Q:     Moving to outside of iRacing and the online world, who is Ray Alfalla and what other activities does he enjoy?
A:     Well, I'm going to school at Florida Gulf Coast University, majoring in forensics.  I enjoy a few sports, such as football and baseball.  I have played some amateur baseball in the past few years as well.  As far as racing goes, I'll watch just about anything, and I hope to someday get the opportunity to compete in the real world.
Q:     Let's move five years into the future. Where do you see yourself?
A: It depends on what happens around me in those five years.  I will probably be working in the forensics field by that time.  Maybe sim racing will have evolved into a professional hobby by then and I can do that for a living (laughs).  The ultimate future would be to become a real world driver, but that really comes down to getting a break from someone who's willing to back me financially. Getting a start in real racing is very tough to do by yourself now days, so any shot would most likely have to come from a sponsor.
---
You may also like...
---