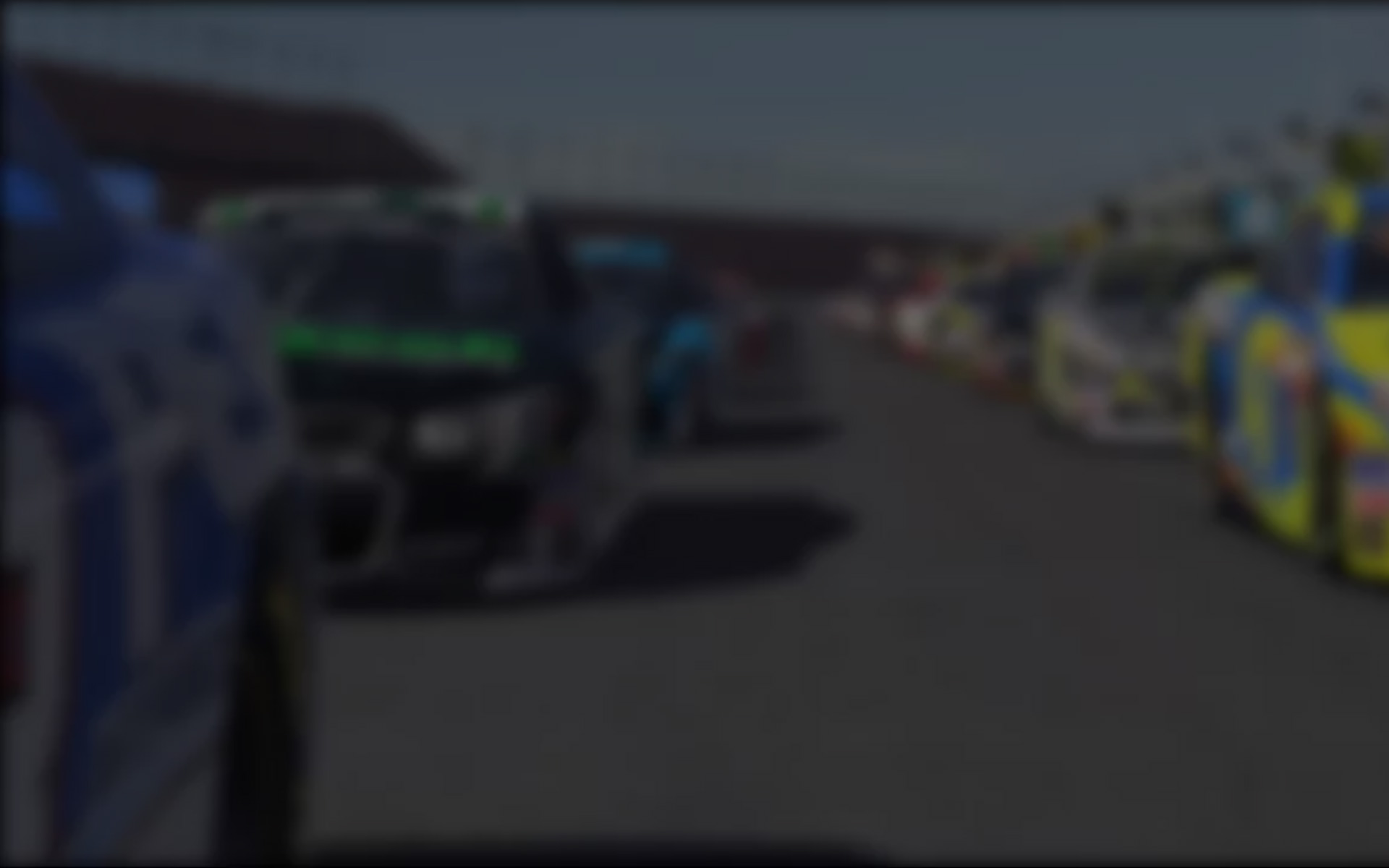 The path back to iRacing's premier eNASCAR series just got a little bit easier for Ray Alfalla.
After a disappointing 2019 season, Four-Time's quest for a fifth title will have to go through the eNASCAR iRacing Pro Series to secure his license for 2020. Alfalla rebounded from an early wreck in the season opener at Daytona International Speedway to take Tuesday night's win at Atlanta Motor Speedway, allowing him to climb to ninth in series points and within the top 20 cut line to move back up next year.
Alfalla led 81 of the race's 150 laps on the way to victory. Fellow veterans Brandon Hayse Kettelle and Chris Shearburn finished second and third, as both rebounded from disappointing Daytona results of their own. Bob Bryant and polesitter Santiago Tirres, who led 35 laps, completed the top five, while Daytona winner John Gorlinsky retained his points lead by coming home sixth. Bryan Blackford, Graham Bowlin, Nathan Lyon, and Steve Sheehan completed the top 10.
Only two cautions for eight laps slowed down the pace of the race, while green flag pit stops and a total of 11 lead changes kept things interesting. Alfalla first took the lead from Tirres on Lap 17, and took it back for the final time from Brian Schoenburg on Lap 128.
Though the eNASCAR iRacing Pro Series is only two races in, drivers only have seven shots to earn enough points to earn a World Championship license for 2020, so every result counts. Gorlinsky holds an eight-point lead over Bryant for the top spot, with Bowlin, Jeremy Allen, and Daytona runner-up Alex McCollum completing the top five. But the spread between McCollum in fifth and Kollin Keister in 25th is just 20 points, making it much too early to project the 20 drivers who will move up. Cody Byus is currently on the 20th place bubble with 44 points, just two ahead of a three-way tie between Blackford, Will Cooley, and Justin Bolton.
The 2019 eNASCAR iRacing Pro Series season will continue next Tuesday with a visit to Richmond Raceway, the only short track on the schedule. The race will be shown at 9PM ET/6PM PT on the iRacing eSports Network on Facebook, Twitch, and YouTube.
---
You may also like...
---