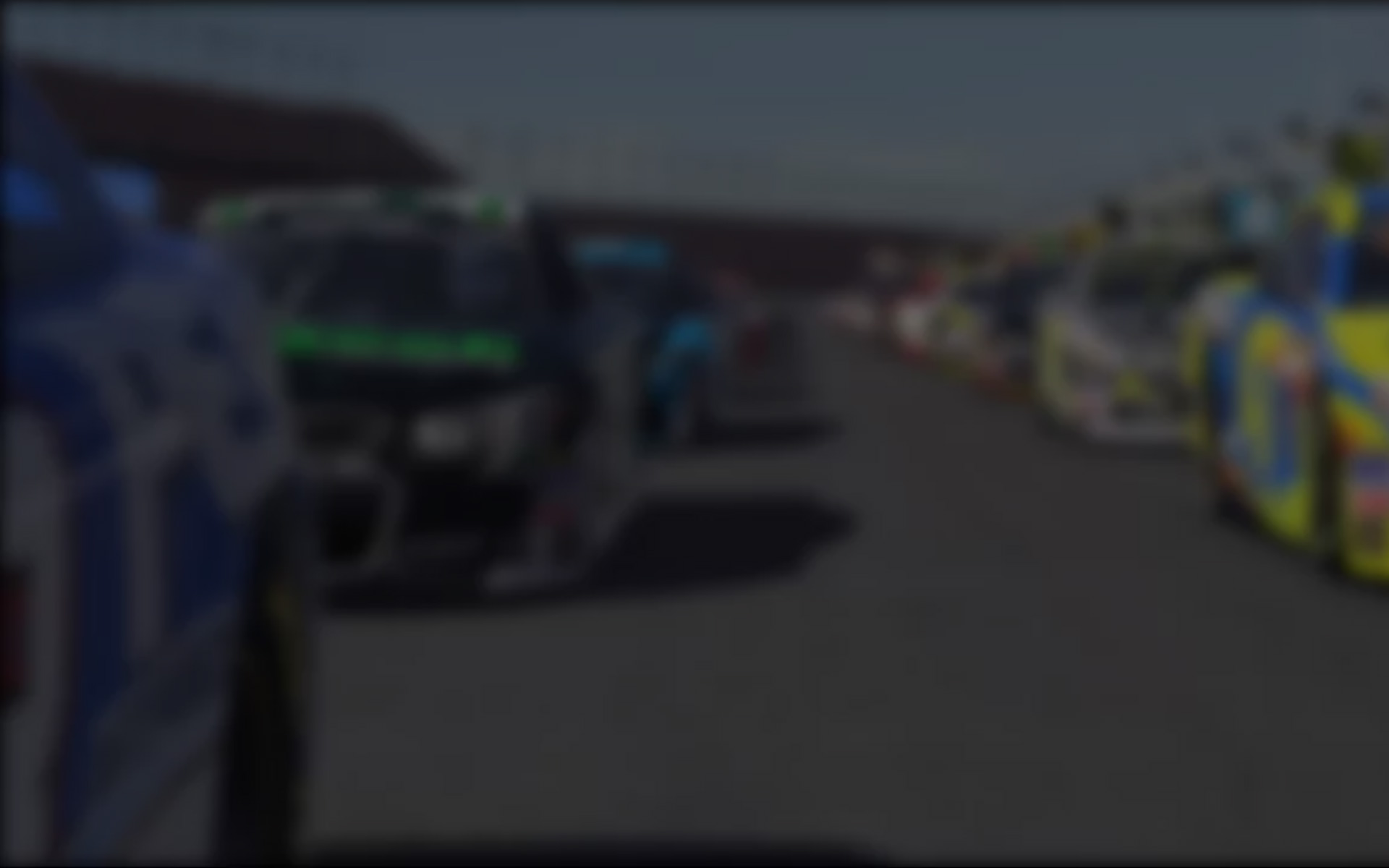 Everything is bigger in Texas! While that slogan may be not be appropriate for some things, it is appropriate in describing the speeds seen when the NASCAR iRacing.com Class C Series heads to the Lone Star State for some high speed action at the 1.5-mile Texas Motor Speedway. Week One of Season Four started off with a bang for Malik Ray (Carolina) who was able to claim the top spot in the weekly standings.
Over 1,100 sim racers competed in an official race during Week One, but after the smoke settled, Ray took home the victory in the week's high Strength of Field race. The race took place on Sunday morning when Ray was able to destroy the field by 3.416 seconds over second place driver Corey A Wolf (New York). Carl Taylor (Mid South), Jr Borborema (Brazil), and Shelvin Johnson (Carolina) rounded-out the top five. The 3,600 SoF awarded 224 critical championship points for the victory.
The SoF was an exciting one for sure as it came down to fuel mileage.
"I was riding in second place for most of the race," Ray said.   "Then around Lap 60 or so, I made my way down pit road for a green flag stop. I took two tires and beat everybody (in the seven truck pack we had) off pit road. I nearly had a three-second lead on all of them, and then Brandon [Buchberger] come down pit road and ran me down from 3.3 seconds back. Once he got to me, I let him go by so I could just ride behind him. I rode behind him for around 15 laps and then we were coming to get the white flag and right as I started to go low on Brandon, he ran out of fuel, allowing me to easily go by and take the win!"
By earning taking the checkers first in the week's highest SoF race, Ray is currently atop the season standings after one week of action. Ray's 224 points place him in the lead by a margin of 15 over Corey A Wolf. New York sim racer Lester Diaz is a close third with 207 points, while Brandon Buie (Atlantic) and Kenny Humpe (Ohio) fill positions four and five.
Jukka Savolainen of Finland had the heaviest right foot for at least one lap as he laid down the fastest qualifying time of the week with a time of 29.373 seconds. Ray Schroder (Australia/New Zealand) continued the international streak atop the qualifying chart as he was just two-thousandths of a second off Savolainen's time. Brian Viola (Mid-South), Kollin Keister (Atlantic), and Arthur Lucas (Virginias) filled the remaining spots in the top five for overall qualifying.
Week Two of the NiCCS heads west into Arizona as the drivers attempt to take on the challenge known as Phoenix International Raceway.
---
You may also like...
---