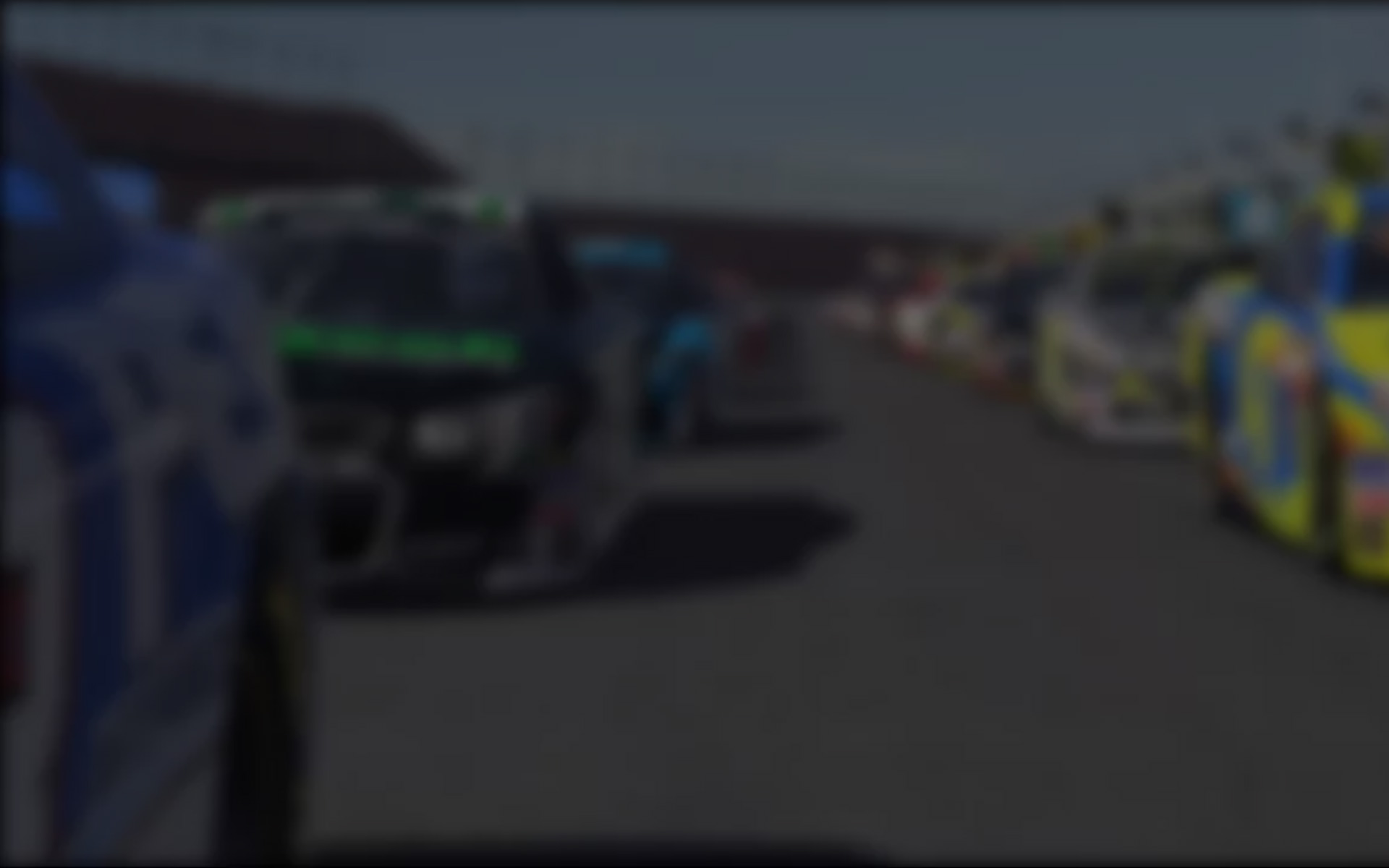 The first week of the 2011 iRacing Season One is in the books. This week, the drivers of the NASCAR iRacing.com Series' Late Model Tour were off racing in The Constitution State. The long straightaways and tight corners of Connecticut's Thompson International Speedway presented drivers with a challenge as the online racing season got underway.
While familiar names of the sim racing community such as Matt Campbell, Rusty Greer and Toby Jenkins found their usual spots at the top of the series' points standings list, another driver, more famous for his real life racing experience, found his name among the top ten in the standings. A man who has wheeled just about everything in the racing world has now proven himself an equally adequate sim racer. Former F1 driver and NASCAR winner Scott Speed racked-up a pair of wins and five top-five finishes in six starts to end the first week of competition sixth in the series standings.
The only driver to break the 20.6 second mark in qualifying was Rusty Greer. His lap of 20.597 earned him the honors of being this week's fastest qualifier. This week's median qualifying time was a 21.128. Greer was also this week's time trial champion, posting a 10 lap average of 20.729 seconds.  Among the week's highlights:
* Anthony Scalpelli of Illinois accumulated the most wins this week as he took the checkered flag a total of 13 times.
* Gregory Bryant racked up the most top-fives of any driver this week with 18 finishes of fifth or better.
* Matt Campbell, Heath Hindman, Ryan Strmiska, Evan Duggins, Roger Scoggin, Gregory Shafer II, Gareth Gonder, Stan Stone, Donavan Boczko, Mark Creighton, and Kimberly Archer all hold their respective division leads in the early season.
Thompson International Speedway is probably one of the more difficult tracks the series travels too. It is challenging to learn how to drive, and its peculiar dimensions challenge even the most experienced of setup builders. A quote from the movie Days of Thunder says "Loose is fast, and on the edge of out of control." Perhaps those words ring truer at Thompson than anywhere else.
This week the series heads south, as it will take to the high banked ¾ mile oval of USA International Speedway, a track that hosts some of the most prestigious late model racing tours in the country each year.  Look for some shuffling in the standings as drivers become more acquainted with the young season. Will Scott Speed continue to hold his own against the best in the virtual racing world? Come back next week to find out.
---
You may also like...
---