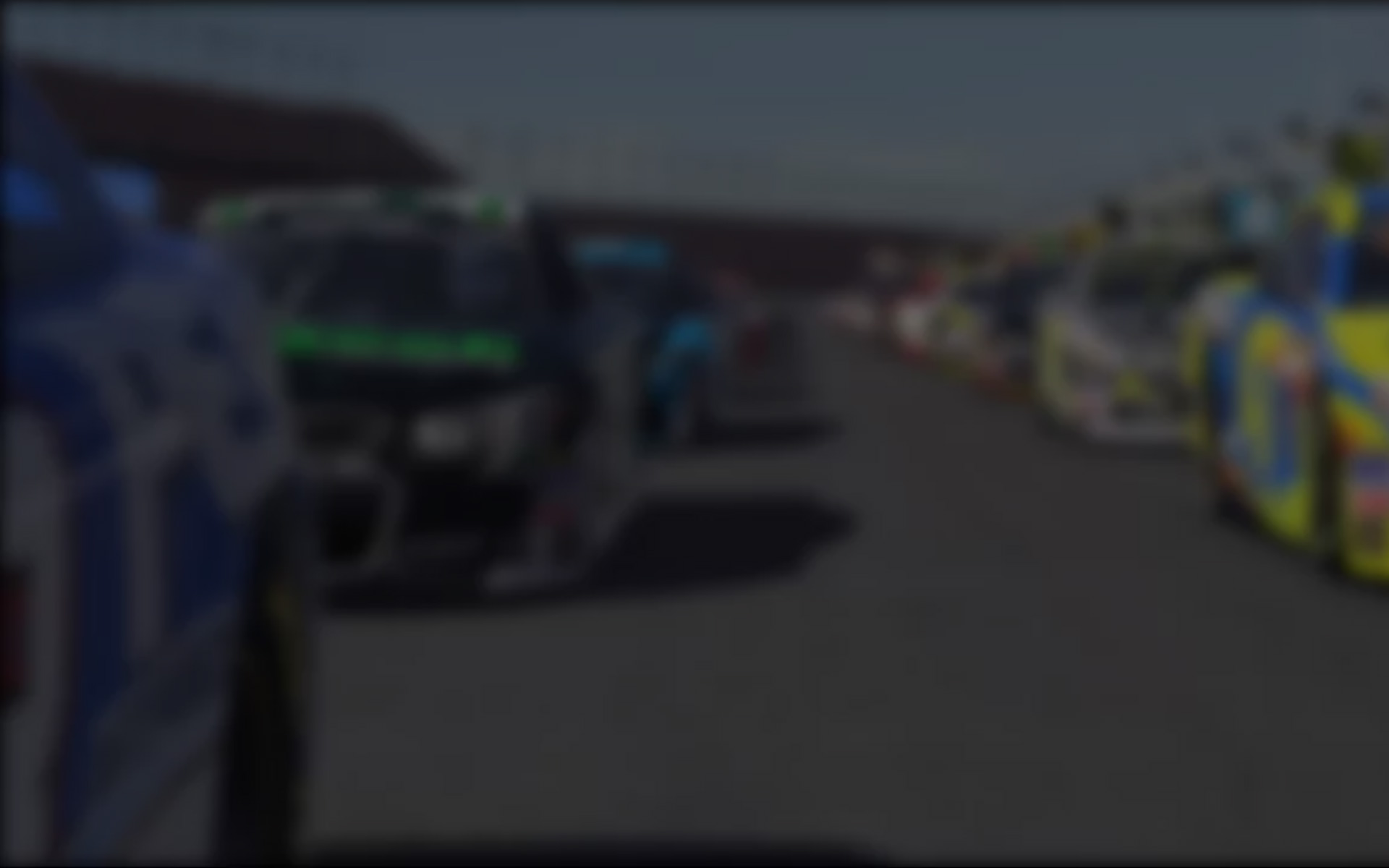 September 29th, 2013 by JaimeB
ELKHART LAKE, WISCONSIN – Just seven days ago, after Troy Harder's Team THM McLaren MP4-12C GT3 was pushed out of Silverstone's victory circle, crew members were trying to clean off the winning #13, attempting to pry off a mixture confetti, champagne, and who-knows-what else as a result of celebrating his first win of the season. Now, he and his team has arrived in Wisconsin after a long journey back across the Atlantic Ocean to get ready for Round 3 of the Red Sox Racing McLaren Turbo Challenge, the Motorplex 30 at Road America. With another win, Harder would not only replicate his back-to-back wins from last season, but build some much needed momentum to come back from a tough result at the season opening Gentleman Jim 24 Laps of Daytona.
Another driver looking to turn things around at the four mile road course is Brad Vincent. The two-time and defending champion undoubtedly feels he has some unfinished business to take care of, especially after the heartache at Silverstone last week. Earning the Wil-Trans Pole and leading the opening lap, Vincent found the wall, and found himself packing up early. As the green flag fell, two things were readily apparent – Silverstone's wall made Vincent no more afraid of any barriers, and, after 11 qualifying laps, a third straight Wil-Trans Pole Position award would set the #18 in the prime spot come race time.
Starting Lineup
Row 1 – Inside Brad Vincent Outside Troy Harder
Row 2 – Inside Joseph Jordan Outside Dustin McGrew
Row 3 – Inside Brian Irby Outside Corey Wolf
Row 4 – Inside Reed Rundell Outside John Koscielniak
Row 5 – Inside Jeff Marianetti Outside Les Turner
Row 6 – Inside Dean Moll Outside Andrew Gantman
Row 7 – Inside Andrew Humphrey Outside Kevin Kyle
Row 8 – Inside Terry Daul Outside Scott Husted
Row 9 – Inside Tony Duffey Outside Cyril Roberts
Row 10 – Inside Karl Mumbower Outside Gerald Livingston
Row 11 – Inside Gary Jorgensen Outside Alan Hesebeck
Row 12 – Inside James Prostell Jr. Outside Dennis Griffen
Row 13 – Inside Jeff Thomas Outside Andrew Feldman
Row 14 – Inside Ed Sutcliff Outside Divina Galica
Row 15 – Inside William Kabela
Race
League directors and fans alike were happy to see another packed field of 29 cars, and the third straight week of high turnouts did not disappoint. Much of the attention was on polesitter Brad Vincent at the start, but it wasn't long before Dustin McGrew made his presence felt from outside of row two. With help from the draft and some daring late braking on cold tires, McGrew diced his way from fourth to second by the end of the first lap. Two laps later, McGrew would make another pass in turn three, taking the lead from Vincent to lead laps three through five before the two headed into the pits for fuel to finish out the race, handing the lead to Troy Harder.
Back in the pack, tight, but fair racing could be found, with surprising little car-to-car contact. In fact, the only reported contact was a light touch between drivers Dennis Griffen and Gary Jorgensen. "I saw Griffen close in on Jorgensen going into [turn] two," recalled Jorgensen's Spirit of McLaren teammate James Prostell Jr. "Next thing I know, Gary's life is flashing before my eyes! Thankfully, Griffen backed out of it and nothing really happened." With nine drivers completing the race without being assessed incident penalty points, most of the field stayed out of trouble.
Sadly, a few competitors did find some trouble. A wide exit out of turn one on lap four shot Kevin Kyle across the racing surface and into the wall. After pitting for repairs, Kyle would finish as the final car on the lead lap in 27th.
Hardest hit of the race would go to Karl Mumbower. Exiting the high-speed kink on lap seven at over 130 MPH, Mumbower found himself slightly off-road, and scrambling to correct. Despite a valiant effort, contact with the wall would end his race prematurely, classified 29th.
Tony Duffey would also make contact with a barrier. Racing to maintain 17th position with three laps to go, Duffey's car got crossed up while applying the throttle out of turn six, backing into the tire barrier. At first glimpse, it seemed the #9 would get away with the hit, but handling issues would crop up over the ensuing lap, forcing Duffey to park for the rest of the race. He'd be awarded 28th position, three laps down.
Once the pit cycles completed, McGrew regained the lead from the pitting Troy Harder and Joseph Jordan, and didn't look back for the final six laps. The quartet of McGrew, Vincent, Jordan and Harder stayed within striking distance, as the four could be covered in a four to five second gap lap by lap, but the positions never changed hands. After dominant seven-win seasons for Brad Vincent, many fans, insiders, and even competing teams might be a little surprised to see a third different winner in as many weeks. Dustin McGrew lead nine laps on the way to the checkered flag, followed closely by Vincent and Joseph Jordan.
Troy Harder and Brian Irby round out the top five, with Corey Wolf, Reed Rundell, John Koscielniak, Dean Moll, and Andrew Humphrey finishing out the top ten. Jeff Marianetti, Les Turner, Andrew Gantman, Terry Daul, and Scott Husted finished 11th through 15th while Cyril Roberts, Gerald Livingston, Dennis Griffen, James Prostell Jr., and Andrew Feldman were awarded 16th through 20th. Gary Jorgensen, Alan Hesebeck, Ed Sutcliff, Jeff Thomas and Divina Galica were classified 21st through 25th as 26th William Kabela and 27th Kevin Kyle were the last to finish on the lead lap. 28th Tony Duffey (3 laps down, contact) and 29th Karl Mumbower (1 lap down, contact) were both classified DNF.
Video highlights of the race can be found on YouTube at the following link: http://www.youtube.com/watch?v=Lt6fBHYNNdc
Despite being unable to climb to the top step to this point, Joseph Jordan's consistent podium finishes has helped him maintain both the individual championship points lead as well as the team championship paired with TeamDraft teammate Les Turner. Next week, the series finds its way down under to Australia for Round four, the Stoner Corner 30 at Phillip Island.
Awards
Wil-Trans Pole Position Award Winner – Brad Vincent, 2:06.823
Michelin "Better Way Forward" Best Start (Most positions gained lap 1)
Dustin McGrew improved two positions, from fourth to second on the first lap.
Amazon.com Incident-Free from A to Z Award (Incident Free Race)
Nine drivers were able finish the race without any incident points.Brad Vincent, Joseph Jordan, Reed Rundell, Andrew Gantman, Dennis Griffen, James Prostell Jr., Gary Jorgensen, Ed Sutcliff, and Divina Galica each earned a bonus championship point.
Bosch Spark Plugs Hard Charger (Most positions gained start position – finish position)
Dennis Griffen gained six spots through the race, starting 24th and finishing 18th.
Competitor Post-Race Comments
James Prostell Jr., Spirit of McLaren Racing Team – "To say I was worried during the first half of the race would be an understatement. We just weren't going anywhere. It didn't seem like a lot of teams were making passes on the track, but we were sinking. So, there are two ways to make passes. Either you get the job done on the track, or you use a little pit strategy, so I relied on my crew chief to make a bold decision. We figured the race would go about 13 laps based on our pace, so we knocked a gallon of fuel off of what we needed for 14, and gained about four or five spots in the process! I was excited until we got to lap 12 and the white flag didn't fall. Oh boy – we were in trouble. You don't want to run out of fuel anywhere, but especially at Road America with a four-mile lap and a huge hill to climb just to get to the finish line. We were sweating bullets, short shifting, dropping the clutch, anything and everything to save just enough fuel, and long story short, we barely made it. The engine literally died as we coasted back to our pit stall. Too close! See everyone Down Under!"
Corey Wolf, Team THM – "Had a good race overall. after practice and qualifying the expectations were set at a solid top ten finish and with a little bit of help slash pit strategy a top 5 could be a possibility. Just before the pace lap my crew chief came over the radio and told be to conserve fuel on the pace lap so we could take 7 gal of fuel instead of the previously discussed 8 gallons we had planned on. Most of the race consisted of trying to hold off Brian and Reed which unfortunately I was unsuccessful at. Fortunately I was however able to make a last lap pass on Reed to take back the 6th place. This was the best we could do today. Now we're off to kangaroo land to try and put on another good show for the fans."
---
You may also like...
---