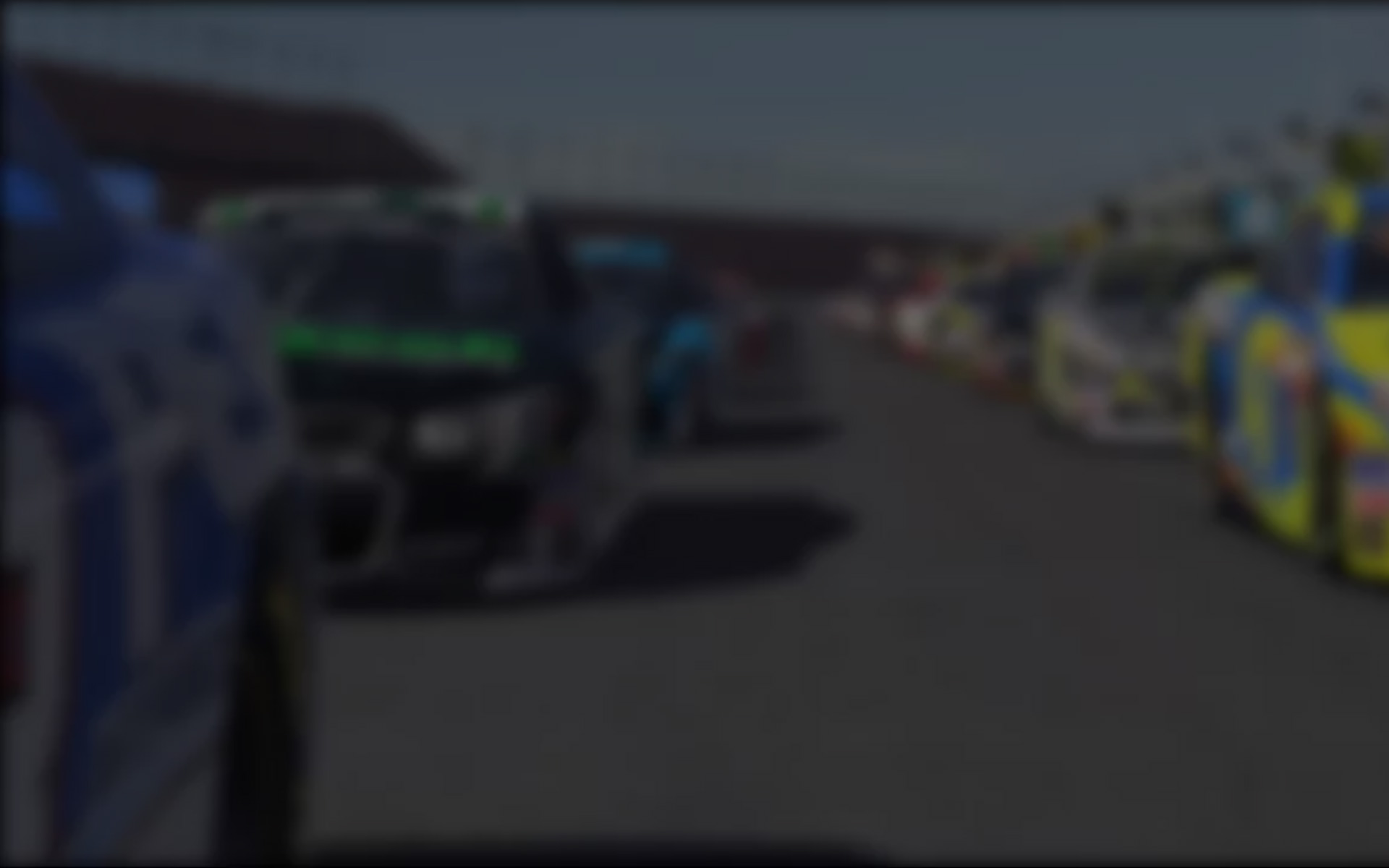 SEBRING, FLORIDA – Six races complete, six still to run. Having reached the halfway point of the season with the checkered flag waving last week in Belgium, the teams and drivers of Red Sox Racing's RUF Track Challenge return to the United States unsure as to just who will take the title at season's end. Perennial front runner Troy Harder leads the point standings, and reigning McLaren Turbo Challenge champion Brad Vincent is still in the hunt, but the man on the move recently has been Empty Keg Racing's Paul Hesla. Hesla's RUF has been found in victory lane after the last two races at Homestead and Spa, including an impressive flag-to-flag victory has helped the driver climb to third in the standings, while consistent runs toward the top of the running order have Tommy Rhyne of Steel Horse Racing second in points. If anything, this series of sprint races is shaping up to be more of an endurance battle than anything else.
And where else should an endurance racing competition surface but Sebring? Having already visited Road Atlanta, Watkins Glen, and Road America with a season-ending run at Daytona still to come, Sebring is simply synonymous with American endurance road racing. Set to host the 62nd annual 12 Hours of Sebring, the historic track has not only proven able to challenge teams, drivers and cars with the test of time, but withstand that same test itself. When it comes to this weeks Gendenbien Bend 30 at Sebring, it was Paul Hesla who set the time to beat in the qualifying session. His time of 2:00.854 around the 17-turn, 3.7-mile international course earned the Empty Keg Racing driver a second-straight Wil-Trans Pole Position award, but he did so by the slimmest of margins over Troy Harder. Harder's time was less than a tenth of a second slower (.058 to be exact), and the second row of Brad Vincent and Andrew Humphrey rounded out the short list of drivers within one second of Hesla's laptime.
Starting Lineup
Row 1 – Inside Paul Hesla Outside Troy Harder
Row 2 – Inside Brad Vincent Outside Andrew Humphrey
Row 3 – Inside Gerald Livingston Outside Patrick Guerin
Row 4 – Inside Les Turner Outside Joseph Jordan
Row 5 – Inside Reed Rundell Outside Justin Kirby
Row 6 – Inside Tommy Rhyne Outside Andrea Ventura
Row 7 – Inside John Koscielniak Outside Ricky Hardin
Row 8 – Inside Terry Daul Outside Brian Irby
Row 9 – Inside Dennis Griffen Outside Scott Husted
Row 10 – Inside Andrew Gantman Outside Tony Duffey
Row 11 – Inside Karl Mumbower Outside Michael Baley
Row 12 – Inside Alan Hesebeck Outside Dean Moll
Row 13 – Inside Brian Cross Outside Andrew Feldman
Row 14 – Inside James Prostell Jr. Outside Divina Galica
Row 15 – Inside Ed Sutcliff Outside Jason Cross
Row 16 – Inside Dean Ayer
Race
Though there were 31 pairs of eyes screaming into Sebring's sweeping turn one, and many more in the stands and watching from home, only Paul Hesla's had a clear view through the turn, taking full advantage of his Wil-Trans Pole Position starting spot Hesla leads from pole. Where the Empty Keg Racing driver saw nothing but daylight, others were forced to deal with some serious traffic as early laps saw competitors attack the flat Florida track's tight turns side-by-side and nose-to-tail. Hesla got away from all except THM Racing's Troy Harder, who remained a fixture in the leader's rearview mirror pits through the first half of the race. Both pitted on lap 10, where Tommy Rhyne of Steel Horse Racing grabbed the lead for a lap during the pit cycle.
Considering Sebring's mixture of tight turns and rough surface, adding a 31-car field and a 30-minute sprint race to the mix made a little bit of contact between the drivers less of a surprise and more of an inevitability. Surprisingly enough, outside of some light contact here and there, the only car-to-car incident seen on track involved drivers Michael Baley and Karl Mumbower on lap five. Mumbower closed in on Baley entering the turn five hairpin, with Baley driving away unhampered by the collision and Mumbower sent spinning off track. Mumbower pitted for repairs, and continued on to finish 25th.
It ended up that the track itself would cause the most problems for the competitors. "We were aggressive early on," said Caribbean Food Delights Racing driver James Prostell Jr. "I told the guys I wanted to turn things around a bit, but what happened on lap four was not what I meant! Just got by Andy [Feldman], and a few turns later exited too wide and slid to a stop." Spins were in the cards for Prostell Jr. and John Koscielnak, but both would recover and finish 19th and 22nd.
One of the most iconic turns at Sebring, the sweeping turn one lefthander, was also the scene of two separate race-ending incidents. On lap 8, Black Magic Motorsports driver Brian Irby drifted right to set up for the turn, but just grazed the wall enough to send his RUF careening left and hard into the wall, forcing his retirement from the race, classified 30th. Interestingly enough, Michael Baley, who survived a skirmish early on was not so lucky on lap 12. Much like Irby before him, Baley made contact with the outside wall, causing trouble with the transmission that ended his race in 29th.
With teammate Irby out of the race, it was up to Justin Kirby to earn as many points as he could for Black Magic Motorsports. Sadly, what could have been a top five run went up in smoke as his #58 RUF's engine blew. Team members were blindsided by the engine failure, especially considering how few failures there have been this season. Until a little more investigation takes place, the team has chalked this one up to some late shifting and bad luck.
Back up front, the battle between Paul Hesla and and Troy Harder raged on just as it did before the two pitted together. The final five laps flew by with Harder consistently adding pressure, but Hesla held on to win third race in as many weeks with a nearly flag-to-flag victory. Brad Vincent finishes third, followed by Andrew Humphrey and Reed Rundell for the top five.
Sixth place went to Tommy Rhyne, followed by Patrick Guerin, Les Turner, Andrea Ventura, and Joseph Jordan for the top ten. Eleventh through twentieth went to Scott Husted, Dean Moll, Tony Duffey, Terry Daul, Dennis Griffen, Andrew Gantman, Andrew Feldman, Dean Ayer, James Prostell Jr., and Ed Sutcliff. 21st to 31st were Alan Hesebeck, John Koscielniak, D
ivina Galica, Jason Cross, Karl Mumbower, Ricky Hardin, Brian Cross, Justin Kirby, Michael Baley, Brian Irby, and Gerald Livingston, with 25th placed Mumbower the last to finish on the lead lap.
Troy Harder retains his championship lead, now at 16 points over Tommy Rhyne. In third place, race winner Paul Hesla is now 20 points behind, and Brad Vincent is fourth in the championship, 24 points behind the leader. In the team competition, Empty Keg Racing's Paul Hesla and Patrick Guerin have taken the lead from Steel Horse Racing's Tommy Rhyne and Ricky Hardin, leading by 4 points heading into next week's race at Kansas Speedway.
Video coverage of today's race can be found by visiting: http://www.youtube.com/watch?v=GrjjyI6UuF0&feature=share&t=11m52s
Event results can be viewed at http://rsr.ileaguerace.com/champ/show_event_result/Red-Sox-Racing-League/4260
The season rolls on when the series takes on the second of three rovals in the Paris of the Plains 30 at Kansas Speedway. Drafting on the high banks has been nothing short of dramatic in the past, and all involved expect nothing different this time around!
Awards
Wil-Trans Pole Position Award Winner – Paul Hesla – 2:20.205
Michelin "Better Way Forward" Best Start Award (Most positions gained lap 1)
Dean Moll gained five positions, from 24th to 19th on the opening lap.
Amazon.com Incident-Free from A to Z Award (Incident Free Race)
11 drivers were able finish the race without any incident points. Paul Hesla, Brad Vincent, Reed Rundell, Patrick Guerin, Les Turner, Scott Husted, Dean Moll, Dennis Griffen, Andrew Gantman, Dean Ayer, and Divina Galica each earned a bonus championship point for a clean race.
Bosch Spark Plugs Hard Charger Award (Most positions gained start to finish)
Dean Ayer gained 13 spots through the race, starting 31st and finishing 18th.
Competitor Post-Race Comments
Reed Rundell, TOC Racing – "A sixth last week at Spa, and a fifth here at Sebring? Man, somebody pinch me! On second thought, don't – if I'm dreaming I don't want to wake up from this! Seriously, though, I really want to thank Harley-Davidson again for sponsoring our RUF team. We were always serious about what we did here, but the past couple weeks there's a whole new air within the team and we're not gonna let the bar and shield down if we can help it!"
James Prostell Jr., Team Caribbean Food Delights Racing – "Today's race was the last one where we'd be carrying the Sochi 2014 logos during the Games, so we decided to really go for it. Have to apologize to Andrew Feldman for getting into it with him a bit, but the damage was minimal until I threw a few spots away with a spin. We needed to make up time so we went without new tires and short filled the tank. Kinda regretting both decisions there – That spin wore down the tires more than I wanted to end the race with, and to make things worse, I'm getting a penalty since I couldn't finish the cooldown lap, sputtering to a stop. On the bright side, though, the shorter stop gained about four spots on the leaderboard, so I still ended up on the positive side of things. All in all, it was still a good race, felt competitive, and that's all you can really ask for. Let's see what happens next week in Kansas!"
---
You may also like...
---