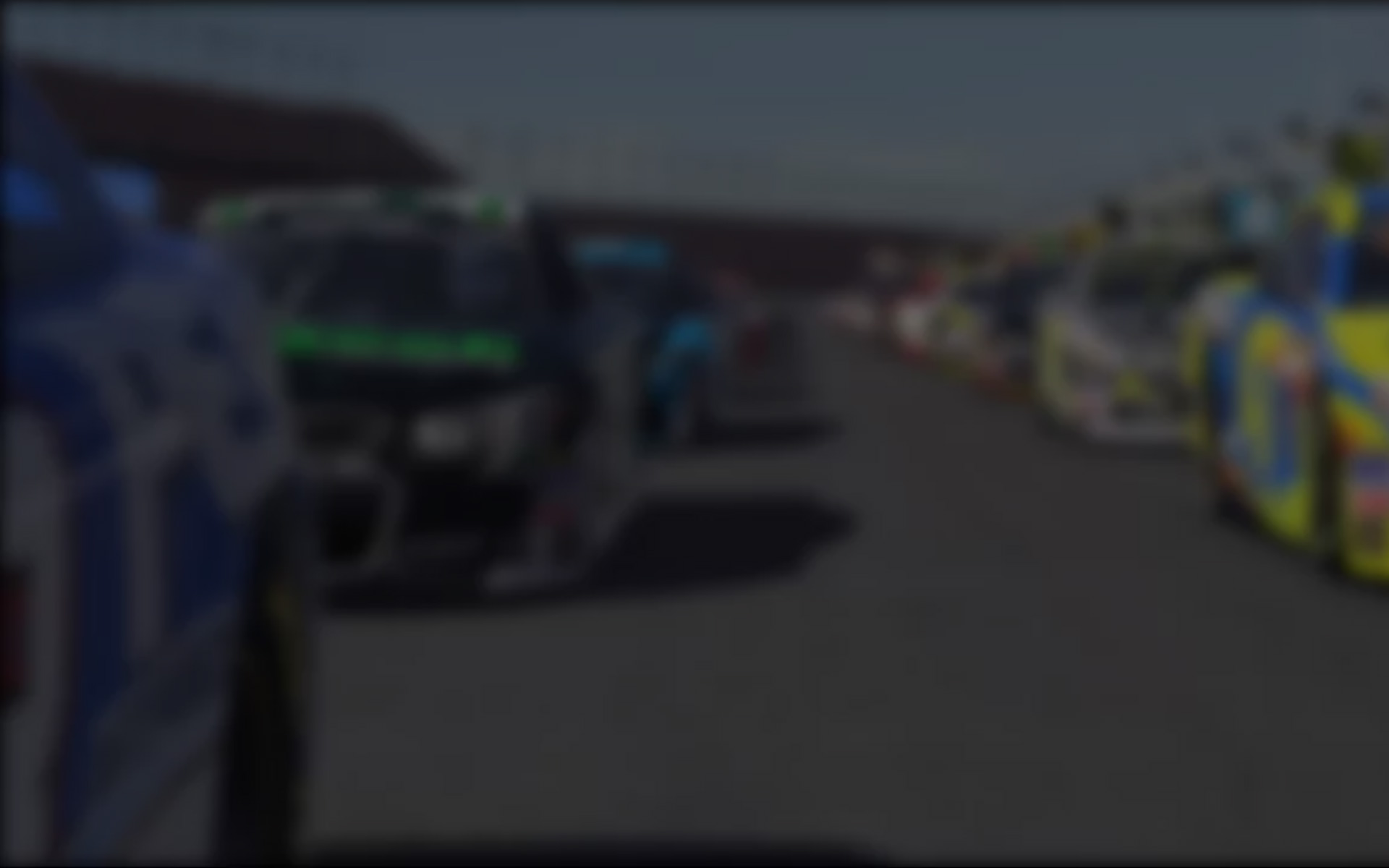 After seeing significant growth in participation in the final season of 2013, the iRacing.com Mustang Challenge has released a Season 1 schedule for 2014 comprised of the tracks most requested by series participants.  Series regular John King polled drivers on the tracks they most wanted to see in the 2014 schedule and his efforts were rewarded with a matching schedule for Season 1.  Returning to the schedule after a brief absence is Daytona's exciting road course in Week 4, as well as Okayama's full course which serves as a great introduction in the first week for series rookies.  Other popular tracks include Bathurst, Watkins Glen, Road Atlanta, Spa and the season finale at Mid-Ohio.  Adding to the excitement about the schedule is the introduction of a new tire model to the Ford Mustang FR500S featured in the series.  (See the full 2014 Season 1 schedule listed below.)
By all measures of participation, sim-racers were trying out and staying with the Mustang in greater numbers in the final season of 2013.  The average number of participants per week rose from 160 in Season 3 to 197 in Season 4.  Official races were up from 277 to 394, and total starts by all drivers were up from 3577 to 4633.  Season 4 featured 461 sim-racers who participated in at least one race, with 82 drivers competing in the entire season, up from 45 in Season 3.  Of the 461 who started a race, there were 141 different racers who took home at least one first-place finish during the season.
This series has one of the best online communities I've been a part of, not just in iRacing but out of the many online games I've played. – Michael Abrams
According to the comments by Season 4's participants, the increasing popularity of the pony-car series is attributable to both the quality of the competition and the camaraderie of the community.  "I'll be back next season as I love this car not only because it's a Ford but because the community is what makes racing this car so much fun," said Mark Dyall, who finished 4th in Division 4.  Rookie Division champ Antony Woodward agreed: "This has been a most excellent introduction into the world of iRacing for me and I said it before but I am so glad I chose the Mustang."  He added: "Sure the car is fun, relatively easy to drive, the tracks looked good to me and the season ended with Spa, a track I know and love racing on. But what I didn't even know about and has ended up as the best bit was the community and the gentlemanly racing spirit."
Another newcomer to the Mustang Challenge was Michael Abrams, who may have been converted from only turning left.  "This was the first time I ran a full eight week season on the road side ever and I would definitely like to do it again in this series," he said. "The first few races I had to work out a few gremlins….But I have to say, this series has one of the best online communities I've been a part of, not just in iRacing but out of the many online games I've played."  Mark Popejoy echoed those sentiments: "New to the Mustang series and loving it.  The community is very, very helpful!  Like the new schedule."
As William Morrison noted, you could find good racing even if you were not at the front of the pack:  "This was a really fun season. Racing was clean and mid-pack was good battling. Now I'm looking forward to the next season to start."  
Morrison won't have to wait long.  Season 1 kicks off on Tuesday, January 28, 2014 (00:15 GMT time) with 15 laps on the full course configuration of Okayama International Circuit.  Participants will find a lot of helpful information in the Series Forum including weekly track summaries with lap guides, videos, and setups.
2014 S1 schedule:
Week 1 Okayama International Circuit – Full Course 15 laps
Week 2 Canadian Tire Motorsports Park 17 laps
Week 3 Watkins Glen International – Cup 18 laps
Week 4 Daytona International Speedway – Road 13 laps
Week 5 Mazda Raceway Laguna Seca – Full Course 16 laps
Week 6 Sebring International Raceway – International 11 laps
Week 7 Road Atlanta – Full Course 16 laps
Week 8 Mount Panorama Circuit 11 laps
Week 9 Summit Point Raceway – Summit Point Raceway 19 laps
Week 10 Circuit de Spa-Francorchamps – 11 laps
Week 11 Road America – Full Course 11 laps
Week 12 Mid-Ohio Sports Car Course – Full 16 laps
---
You may also like...
---