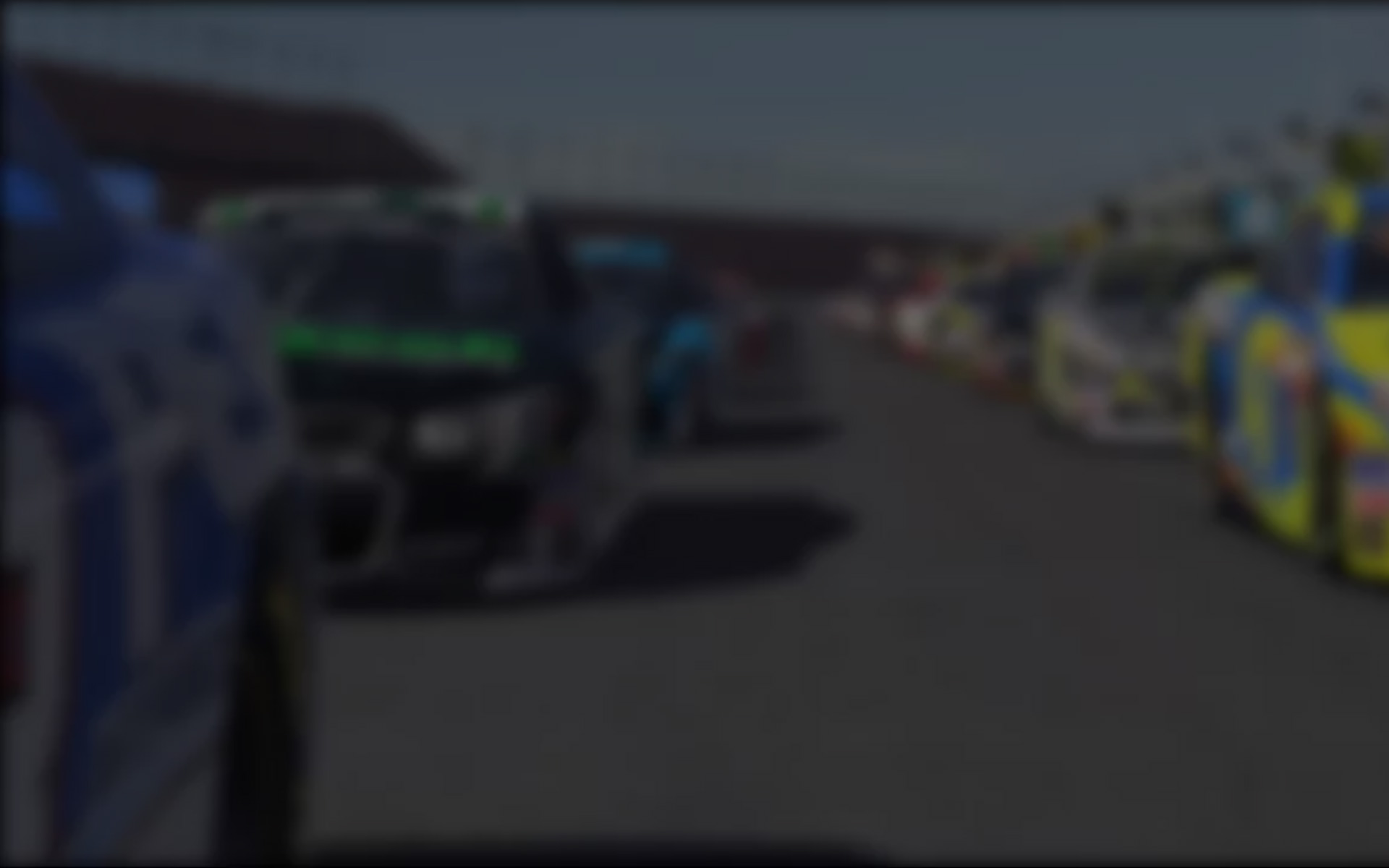 September 22nd, 2011 by DavidP
Coming off a week at Richmond that most NASCAR iRacing.com Class A Series drivers would love to forget, teams packed-up their haulers and headed northwest to the Windy City of Chicago. The cookie cutter layout of Chicagoland Speedway was a very welcome site for most, as it was a return to the norm. While some sim racers got their seasons back on track, other drivers continued the downward spiral they started at Richmond.
One driver who seems to conquer any track layout thrown his way is Nick Ottinger. This young driver from Orlando, Florida is hitting his stride, and he put up one of the biggest points totals we've seem all year. Ottinger dominated the highest Stregnth of Field (SoF )of the week to bring in a cool 342 points, which put his name not only to the top for the week, but he now is in command of the overall standings. A few other drivers coming up big in the 5467 SoF were Justin Thompson, who came on late to grab 326 points putting him second on the week. Paul Kusheba was in the hunt all race, coming home third, while Greg Spears and Del Mears rounded-out the top five.
Now seven weeks into the season, it is time to start peaking over at the points. As in seasons past, drivers will have twelve weeks to score as many points as they possibly can, and iRacing will drop the drivers four lowest weeks, leaving everyone with eight weeks counted. In contrast to seasons past, NASCAR iRacing.com Drivers World Championship competitors have all but stayed out of the points battle, leaving the top thirteen spots to drivers attempting to make the NASCAR iRacing.com Pro Series.
Nick Ottinger and Alex Warren have been going back and forth all season long, with Ottinger currently holding the edge over Warren for the Series' lead. Jake Stergios has made a name for himself from his road racing abilities, but he is showing he has what it takes on ovals as well, he sits third. Jon Adams and Mitchell Hunt have both rebounded from a sluggish start, and the two frineds round out the top five. Michael Johnson has a comfortable lead over his chasers as he sits sixth, but the always dangerous Harrison Donovan is currently seventh. Donovan has shown multiple times this season that he is capable of taking over races, so look for him to make a late charge. Justin Thompson and Chase Paduano are having break out seasons sitting eigth and ninth, while Paul Kusheba rounds out the top ten. Back in nail biting territory you will find Chris Overland and Del Mears filling in the final two transfer spots, and they are being hotly contested by thirteenth place Dylan Duval.
Getting back to Week Seven at Chicagoland, there were some new statistical front runners on the week. Thomas D Smith just could not get enough of the Windy City, as he made eighteen starts, wracking up thirteen top fives. Jamie Private started thirteen races, and NiSWC competitor Steven Gilbert, perhaps doing some testing, started nine races. The most laps led not surprisingly went to Smith, leading 813 laps, edging out Patrick Baldwin and Matthew Moose. However, Smith was unable to match the win totals of Baldwin and Moose, who each had five wins on the week to lead the way.
Hopefully teams in the NiCLAS enjoyed the cookie cutter track while it lasted, because next week they are off to another oddity on the schedule. New Hampshire Motor Speedway will be the destination, a track that has a love/hate relationship with many drivers that step foot on it. The relatively flat, long, corners will challenge drivers to get their Impalas turning well, without over rotating on the exit. It sounds easy enough, but expect only the best to find victory lane at this tricky flat track.
---
You may also like...
---