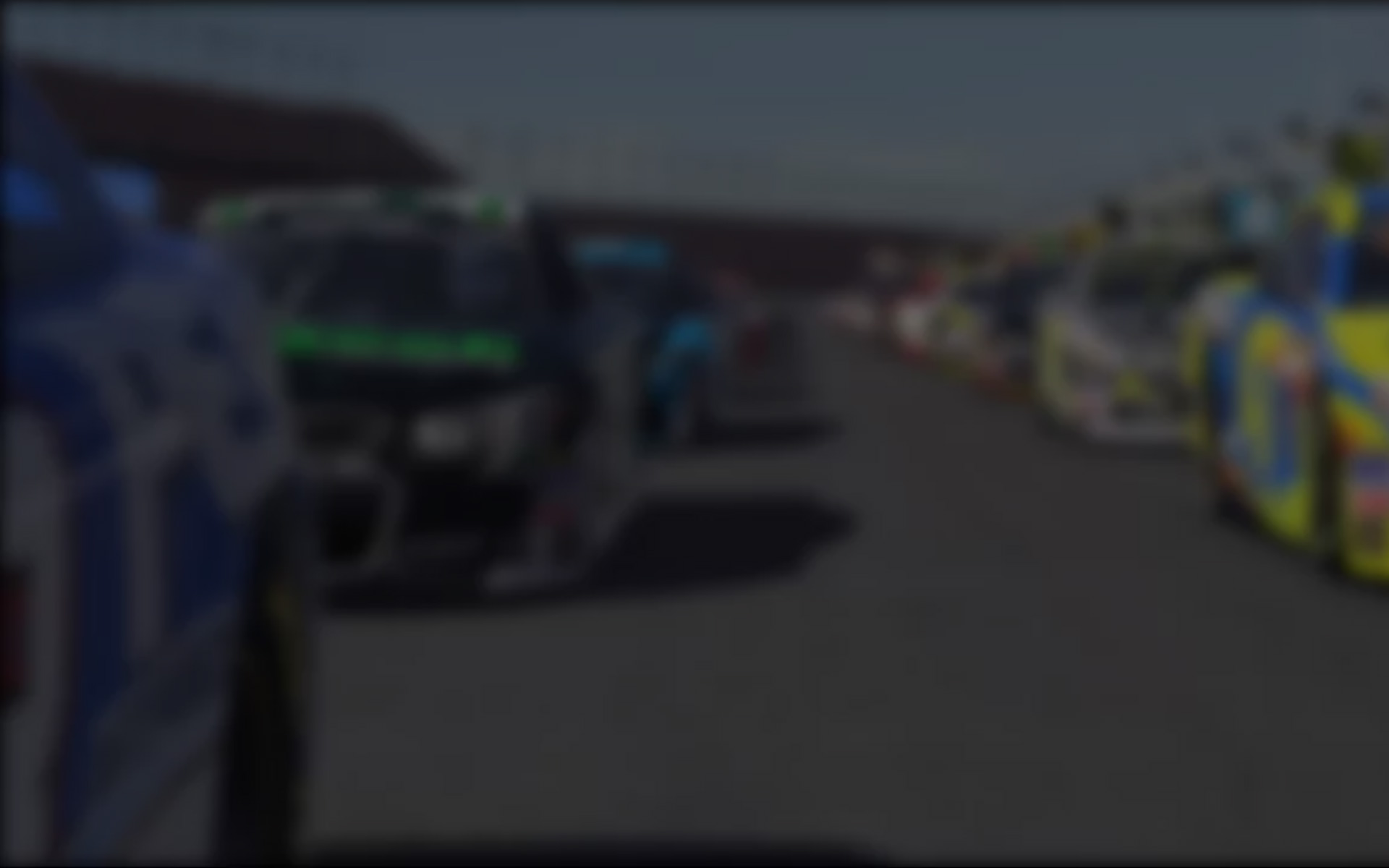 Donington.
That one word is synonymous with greatness, from Ayrton Senna's absolutely legendary rain race in the 1993 Grand Prix of Europe, to the mere history behind the racetrack. It is arguably best known for that epic, rainy, slick charge of the late great Senna. In that race, he charged from fifth to first in an inferior McLaren, in a single lap, in the rain. He powered by the dominant Williams of Damon Hill and Alain Prost . . . and powered the track into Formula 1 lore.
Coming into week 10 of the iRacing IndyCar road series, Jeffery Rietveld was in the points lead, and looked to have the battle under control. Coming off of a dominant showing in Sebring, Rietveld only had to worry about a late charge from either Marcus Hamilton or Richard Avery. However, coming into this race, it appeared he would not have to worry about either of his rivals. Rietveld had qualified on pole with a blistering lap time of 1:11.639 seconds. In second was Joao Vaz, who had clocked a time of 1:11.722. In third behind him was Avery, who came in at a 1:11.739.
As the lights turned green and the field plunged into Redgate Corner, Rietveld, Vaz, and Avery made a stellar getaway. Behind them, fourth fastest qualifier Fabio Gonzalez did not and as a result, Hamilton (starting fifth) got by, bringing sixth place Marin S Colak with him. The field stayed well behaved until about seventh place.
Christian Thilo-Zuch had gotten a penalty, and as a result he of course needed to serve it. By the end of the opening lap he went from seventh place back to 11th, and into an absolute hornets' nest of a battle. Positions six-14 were all locked in a battle of wits and will, on a tricky track ready to strike.
On the second lap, Hamilton picked-up a course cutting penalty with Colak getting past on the ensuing slow down. Colak would had to use the inside of the chicane to get the job done, however, and took a penalty of his own. Behind him, Gonzalez  had to check up very hard to avoid the suddenly slowing Hamilton exiting the chicane and spun from sixth place, ending his day.
Vedran Kralj and Fernando Guerrero Ortega split Hamilton, with Ortega making a sketchy move onto the outside rumble strip before he got to the corner. He made it stick, however, with an absolutely incredible move.
Colak maintained fourth after getting around Hamilton, and the battle in the mid-pack tightened with positions five to 13 in play. Hamilton then fell to seventh and as the battle spread out, his chances of moving through the field became all the more difficult.
By the time the field started Lap 16, Avery was all over Vaz in what was shaping-up to be a complete repeat of last week's race at Sebring.
Vaz, however, took the opportunity to pit before Avery in an attempt to gap him. Following Rietveld's lead Dallara onto pit lane, Vaz gained almost a straightaway on Avery — due in large part to a mistake made by Avery. As a result, Vaz exited the pits a clear second, and your top three of Rietveld, Vaz, and Avery went unchanged for the remainder of the race.
Behind them, the mid-pack battle calmed down to the point where the only close contest was the fight for fifth between Kralj and Ortega. Lap 24 saw Kralj loop it, allowing Ortega and Thilo-Zuch through with Carlo Labati getting past as well at the last moment entering Redgate. Thilo-Zuch and Ortega then engaged in an epic dice for the final top five spot, running nose-to-gearbox for the last 10 laps. In the end, however, Ortega snagged the spot.
Throughout the race, one noticed a lack of overtaking. This is easily explainable. Donnington is a fast, short, flowing, and high downforce track. There are three passing zones, but braking is difficult. On top of that, the aero push generated meant a driver could not follow the car ahead closely enough through a corner to generate a strong run down the ensuing straightaway. While in the car, the driver behind will play with ARBs or in extreme cases throttle maps and brake bias in an effort to drive in and out of the corner better. All these in-car adjustments do mean, however, that taking a corner unprepared in clean air is a very dangerous proposition. Even with the ability to make the car drive better, many drivers could not pass without much help from other drivers going off track — or getting slow down penalties —  which is how most drivers lost (or gained) spots.
Rietveld extended his points lead with the win on the famed curves of Donington.  He took the victory by eight seconds over Vaz, who was about five clicks ahead of Avery.
With each week it looks more and more like Rietveld could take home the title, and at this stage in the game, the hopes of Avery and Hamilton are starting to fade. As we wind down the season, it seems the only threat is an outside driver with only six weeks under their belt. Will Rietveld hold on? Or will someone make an epic comeback and take it from his hands? Only time will tell, as the clock winds down on the season, so it does on title hopes. And as these title hope clocks diminish, only one will count down on the winning driver, who will be crowned in two weeks at the epic Road America.
---
You may also like...
---