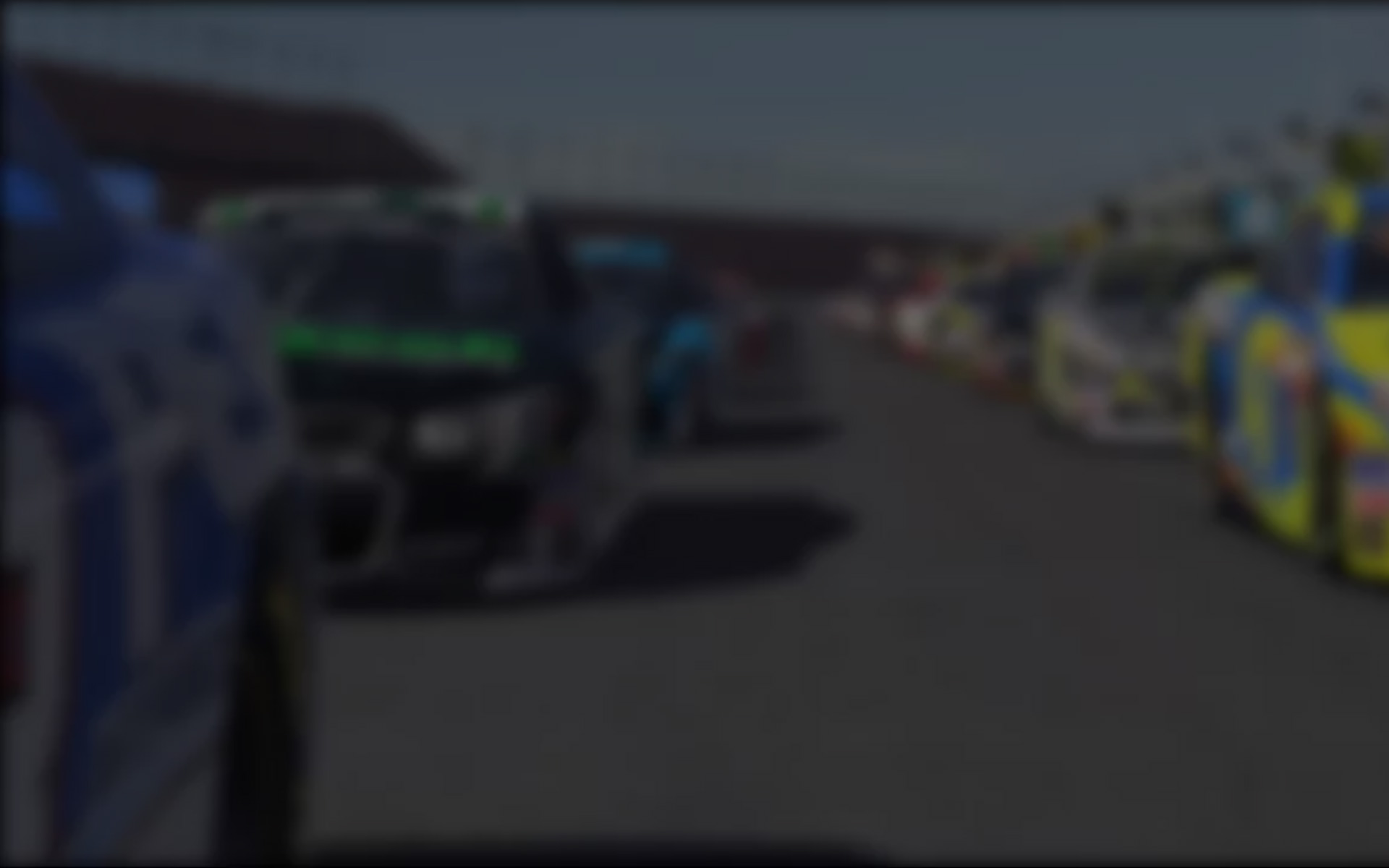 Daniel Roeper led 25 of 34 laps to find victory lane in the Lionheart IndyCar Series presented by Overdrive Graphics, Global SimRacing Channel Sonoma 75. NASCAR PEAK Antifreeze Series driver Allen Boes finished second, with Unacceptable Racing teammates Ricky Hardin, James Krahula and Tommy Rhyne rounding out the top five.
Qualifying
With this being the series' first stop at a road course, it also meant the sim racers needed to adjust for a best of four lap qualifying effort. While the qualifying format may have been different, familiar names qualified up front, with Roeper taking the pole, Boes qualifying second and Jake Wright, Austin Espitee, and Krahula rounding out the fast five.
GSRC Sonoma 75
Before the race began, seventh place starter, and one of the pre-race favorites, Justin Laxton suffered a graphics card failure. He would end up completing four laps later in the race, before another graphics card failure ended his night in 28th position.
Roeper led the field to the green, with Boes, following closely. As the field headed through the Carousel for the first time, an incident occurred, ending the night for Joe Hassert, Carl Burk, Mark Nobert, and Michael Gray.
The first lead change of the night occurred on Lap 13 when Roeper pitted, which allowed Boes to take over the lead. Roeper would retake the lead back just four laps later when Boes called on pit lane for service.
At the midway point of the race, Roeper stretched his advantage to more than 14 seconds over Allen Boes and Jake Wright.
Lap 23 saw Wright overhaul Boes, setting up a battle of strategies, with Roeper and Wright working a two stop strategy, and Boes trying to run the race on one stop.
Roeper would make his second stop of the night on Lap 28, enabling Wright to assume the lead. Wright, in turn, relinquish his lead to Boes with just four laps to go, when he made his second pit stop.
In the closing laps of the race, Boes struggled to get through lapped traffic, allowing Roeper to close a one second gap in just three corners. As the twosome cleared the slower car, Roeper stalked Boes, even making contact with three laps to go in the hairpin.
Roeper went on to pass Boes by outbraking him in Corner Nine and proceeded to  drive away to win by a second over Boes.
The race can be viewed here.
Championship Standings
With four weeks complete, the current top 20 in points are now locked-in each week and will not need to run in the Last Chance Qualifier. Championship points leader Jake Wright continues to lead in the points standings, but is just eight points ahead of James Krahula. Daniel Roeper, who has only run in two races, currently sits third in points, 10 points back of Wright. Allen Boes and Rick Music round out the top 5.
Other locked-in drivers include: Austin Espitee, Jorge Anzaldo, Terry Matthiensen, Joe Hassert, Anthony Lurcock, Chris Lanini, Pierre Daigle, Korey Connor, Ricky Hardin, Ian Adams, Dan Geren, Justin Laxton, Tommy Rhyne, Ryan Lowe, and Michael Gray.
Next Race
The series heads to the Richmond International Raceway for the Chicago Fire Department Heroes 150. The race will be broadcast live on the Global SimRacing Channel at 10:40pm eastern time.
For more information on the Lionheart IndyCar Series, you can visit their website at lionheartracingseries.com.
---
You may also like...
---