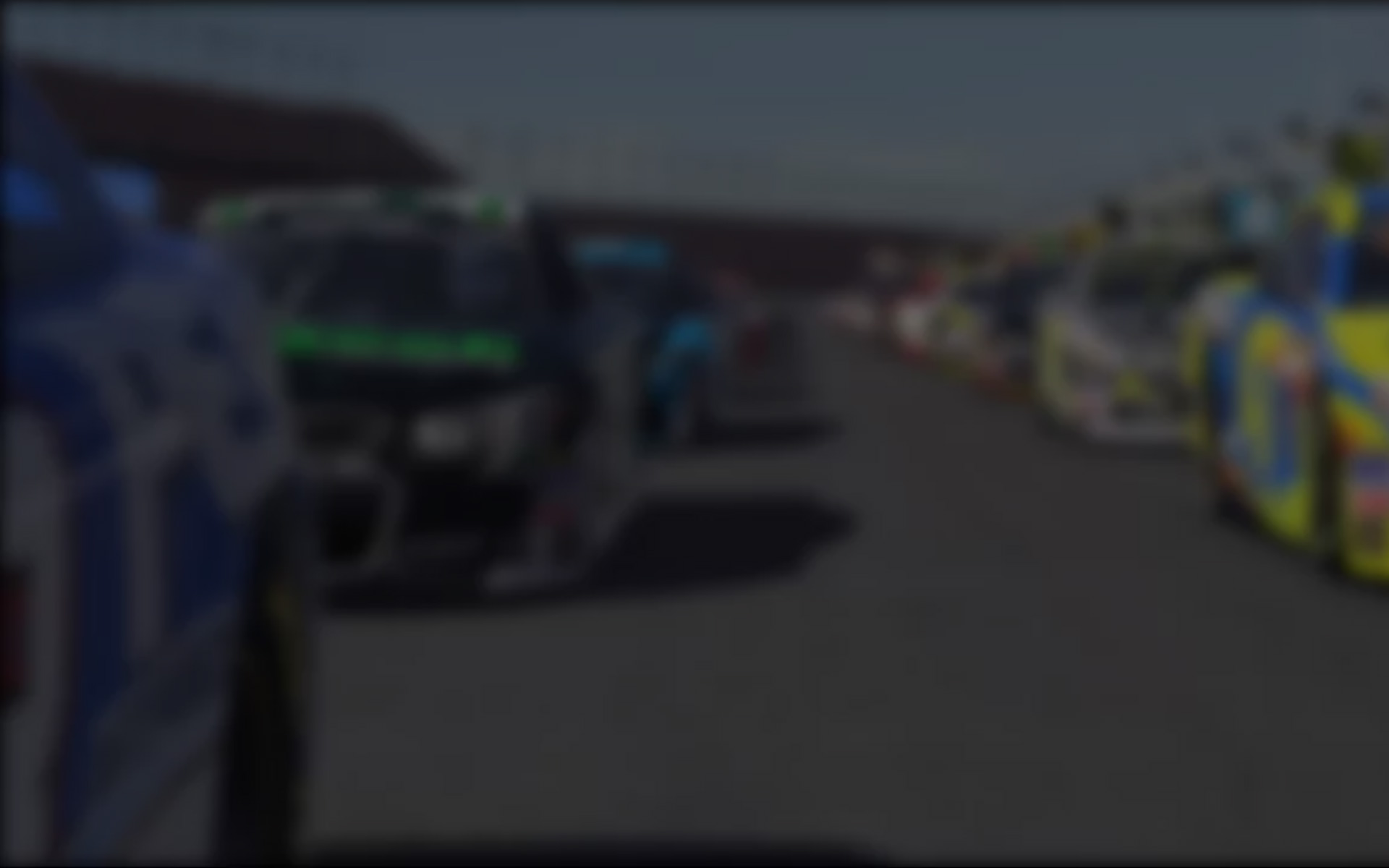 After Season 4's initial race at Sebring, the iRacing.com Prototype and GT Challenge set forth along the East Coast to the state of New York, where it took to Round 2 at Watkins Glen Intenational. In keeping with the modern theme of the online racing series, the configuration chosen was the Full Course including the so-called "Boot."
LMP2: HPD ARX-01c
After a very competitive start to the championship, Week 2 proved to be very high scoring once again, but this time produced a clear winner. David Williams (England) defended his lead in style with another weekly top score at an impressive 246 points in Saturday's 8.00pm (UTC) race – against a field of worthy and competitive opponents with every one of the 15 drivers in his class having an iRating of 3000 or higher.
Behind him, the competitiveness of this internationsl series shone through yet again, with Ilpo Heikkinen (Finland) scoring 228 points to come in second, but only a slim five points ahead of Robert Bieber (Indiana), himself just two points ahead of fourth-placed Derek Wood (Plains) who scored 221 points. Joe Holmes (England) completed the Top 5 with 210 points.
Three DE-AT-CH drivers were the busiest HPD drivers of the week in Philip Stamm (18 starts), Dennis Stammel (13) and Matthias Linek (12). Stamm won twice but was beaten on number of wins by Wood, Marcus Caton (Georgia) and Fabricio Silve (International) who took three victories apiece at The Glen.
With his two top scores Williams stays in control of the championship, having amassed 456 points from the two weeks so far. After having been only a single point down last week, Wood now fell a further 25 points behind Williams and now stands at 431 points, but keeps second. Likewise Bieber stayed in third, now sitting at 414 points with a comfortable gap ahead of fourth places Christian Aranha (Florida), who scored 378 point so far this season. In fifth place it is Roderic Kreunen (Benelux), a further 11 points behind Aranha.
Fastest Qualifying lap of the week:
Derek Wood – 1:28.185
Fastest Time Trial of the week:
Marcus Caton – 1:29.531
GT1: Corvette C6.R
In the GT1 class it became apparent that a points haul of 200 or more will likely be necessary to take the weekly top honors, as Teemu Vuolle (Finland) and his 234 points nearly matched Joni Hagner's (Finland) Week 1 top haul of 237 points.   Meanwhile, a close fight for second saw Evan Maillard (France) beat Rens Broekman (Benelux) with 206 to 203 points. Hagner backed-up his Week 1 form by scoring the fifth highest points of the week at 180, tied with Marc De Loose (Benelux).
In the first full week on the New Tire Model, it was Paul Linek (DE-AT-CH) who put in the most races with 15 starts, ahead of David Garcia (Iberia, 7) and Yoeri Gijsen (Benelux, 6). Linek was also the driver with the most wins, taking the top spot four times. In a continuation of Week 1, only eight drivers managed to win even twice and again spreading the victories among many different drivers.
The championship standings saw Hagner cede the top spot to Broekman, who now leads the series with 435 points to Hagner's 417. Third place is already a fair way back and currently held by David S Peterson (California) at 359 points. Florian Denard (France) is a further 13 points behind Peterson in fourth, with Minoru Kai (International) in fifth place with 333 points.
Unlike Week 1, the qualifying results this time around were much closer. While Max Dell'Orco had an advantage of nearly a full second over anyone else at Sebring, he had to settle for second at Watkins Glen as Teemu Vuolle managed to beat him by just 0.075 seconds.
Fastest Qualifying lap of the week:
Teemu Vuolle -1:41.448
Fastest Time Trial of the week:
Rami Kaukola  – 1:42.735
GT2: Ford GT
A bit of an upheaval in the weekly scores happened in the GT2 class of the series, where previous leader Andreas Wottawa (DE-AT-CH) only brought home the seventh highest score of the week with 165 points. The driver beating him by the largest margin was Scott Michaels (England) who scored the top spot with his 199 points, six points ahead of second-placed Niek Versteege (Benelux). Finland's Samu Snabb took third with 180 points, just one point ahead of Oliver Brandt (Scandinavia) and two points ahead of John Mallia (New York). In sixth place Kevin Parrish (Indiana) followed a mere four points behind Mallia.
Last season's champion Wyatt Foster (Carolina) won his only race of the week, but scored just 134 points for his efforts which was only the fifteenth highest score of the week. He proved his skills in qualifying however, where he produced the week's best lap by two tenths of a second.
By number of starts the top spot fell to Italian Rocco Barone who started eight races, while Thierry Verhoest (Benelux) started seven. The most successful driver of the week was however John Moloney (England) who won all of his five races. However, three-time winner Barone was still the second most successful driver ahead of six drivers who each won two races.
Despite only scoring seventh highest during the week, Wottawa defended his championship lead with 372 points and now lies 27 points ahead of Parrish. Versteege is in third place with 340 points, ahead of a tightly bunched field comprised of Snabb (333 points), Foster (330), Michaels (328) and Jeff Antley (Carolina, 321). Barone currently sits in eighth at 300 points.
Fastest Qualifying lap of the week:
Wyatt Foster – 1:46.469
Fastest Time Trial of the week:
Jeff Antley – 1:47.564
Week 3 sees the prototypes and GTs heading west to bucolic Elkhart Lake, WI where the HPDs, 'Vettes and Ford GTs will stretch their legs at Road America.  Be sure and check this space in a week's time for a recap of all the action.
---
You may also like...
---