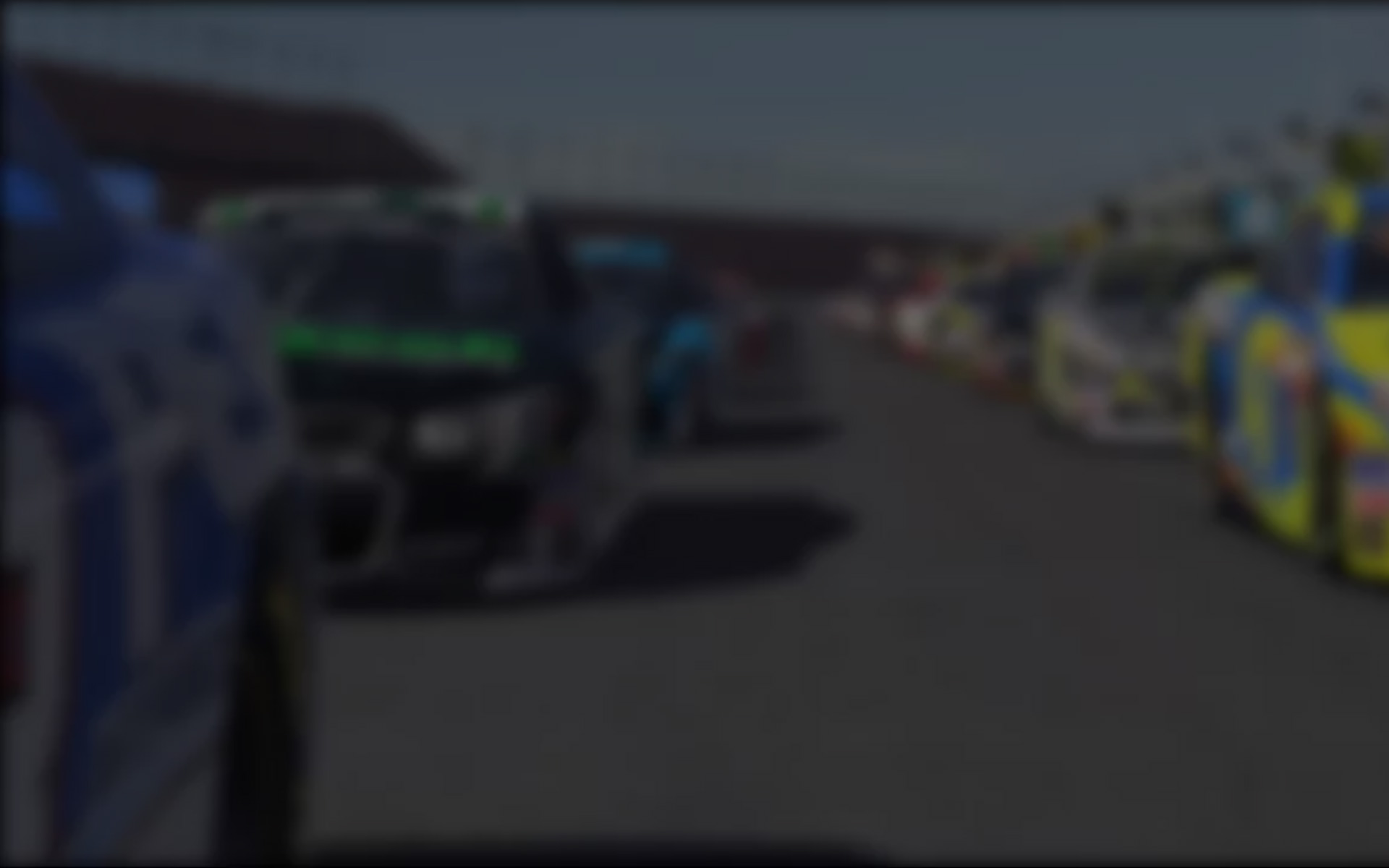 LEICESTER, ENGLAND – Donington Raceway Park touts itself as the "Heart of British Racing," and with good reason. The venerable circuit has seen more than its fair share of pulse-pounding moments over the years, hosting the best that Formula One, Superbike, Touring Car, and virtually every world-touring category of racing has to offer. A week removed from a great race at another classic British circuit in Brands Hatch, the cars and stars of the Red Sox Racing League look to add its name to Donington's star-studded list of competitors, and create a few new memories in the process.
While over 3,000 miles of Atlantic Ocean waters separate the United States from the United Kingdom, at least one driver in the paddock doesn't feel things to be so foreign after all. Always available for a comment, Caribbean Food Delights BMW Z4 GT3 driver James Prostell Jr. commented "Donington reminds me a lot of Watkins Glen, even beyond the fact that all the walls are painted light blue. Just like the esses in New York, Donington has some corners you take flat-out, but you need every inch of the racing surface to keep your pace up. Go side-by-side in these parts, and in a best-case scenario, laptimes suffer. Worst-case, well, get ready for a new paint scheme featuring old light blue paint!"
Up to the task in qualifying, Les Turner turned a laptime of 1:28.233 into an early advantage. Turner's iRacing.com BMW Z4 GT3 circled the 12-turn, 2.5 mile circuit only .094 seconds faster than fellow BMW driver, Storm Front Racing's Terry Daul, but the tiny gap was still enough to earn the Canadian the Wil-Trans Pole Position Award. Last week's winner, Sam Dobie, heads up an all-RUF row 2, alongside Dave Hoffman, while row three consists of Daul's teammate John Koscielniak and Reed Rundell, setting the stage for the penultimate round.
Keen to make the best of his pole-position qualifying run, Les Turner got a fantastic jump on the field right from the green flag. His 1.3-second lead at the end of the first lap ballooned to nearly five seconds over the next competitor, Brands Hatch winner Sam Dobie who overtook Terry Daul for second. Dobie began to claw away at Turner's lead, but it was apparent early on that the consistent Canadian would be tough to beat. "Sometimes people make racing out to be more complicated than it needs to be," started Turner, intervied post-qualifying. "Yeah, it's a team sport with complex machines, so there are a ton of variables, but when it gets down to it, what really needs to happen is getting the most of your momentum, braking, and keeping all four of those rubber things between the lines!" The iRacing.com BMW driver did just that, leading the first 18 tours of the Donington circuit, only relinquishing the lead to Dean Moll for service on pitlane. Terry Daul and RUF drivers Sam Dobie and Reed Rundell followed suit, stopping for service and setting up a run to the checkered flag.
Elsewhere in the pack, a few drivers didn't exactly enjoy the same fortune Turner had up front. Despite gaining a few spots through the race, finishing eighth overall from a 10th place starting position, Caribbean Food Delights BMW Z4 driver James Prostell Jr. was a little frustrated to find himself off the pace. "We ran an iRacing GT Challenge race here earlier in the year, and took part in quite a few practices, knowing this was a new track for everyone, and felt good coming in. The worst part, though, is hitting your braking, turn-in, and exits as best you can, and still seeing your competitors just drive off. What can you do?" Terry Daul's Storm Front Racing teammate John Koscielniak also found himself having a rough day. A promising fifth place was blemished with contact with Reed Rundell early in the race, but that would be minor compared to an incident 22 laps later. Hoping to close the gap to fellow BMW driver Kevin Kyle, Koscielniak broke too late to make the chicane, resulting in an unwanted meeting with the tire barrier. The impact ended his day, tenth overall.
Back up front, Les Turner was just as fast in the second half of the race as he was in the first, continuing to lead lap after lap. Sam Dobie, however, was even faster. The four-second lead Turner enjoyed after the pit cycle was fading fsat as an aggressive Dobie chased down the leader, getting as close as seven tenths of a second to threaten for the lead. Alas, time would run out before Dobie could make a successful attempt at a second straight win. Turner put on a clinic, leading 29 of the 30 laps that made up the Castle Donington 45, a stellar performance that will help Turner's momentum into the season finale in Daytona. Dobie continues to ride high himself, again the fastest RUF driver, followed by another podium finish for Reed Rundell. Dennis Griffen picks up the top (and only) finishing spot for the McLaren MP4 drivers, ninth overall.
Class Results
BMW Z4 GT3
1. Les Turner
2. Terry Daul
3. Dean Moll
4. Kevin Kyle
5. James Prostell Jr.
6. John Koscielniak
7. William Kabela
RUF Rt 12-R Track
1. Sam Dobie
2. Reed Rundell
3. Dave Hoffman
4. Brian Irby
5. Ed Sutcliff
McLaren MP4-12C GT3
1. Dennis Griffen
Next up, the Red Sox Racing League's GT Battle comes to an end, with the final race taking place at Daytona International Speedway.
---
You may also like...
---