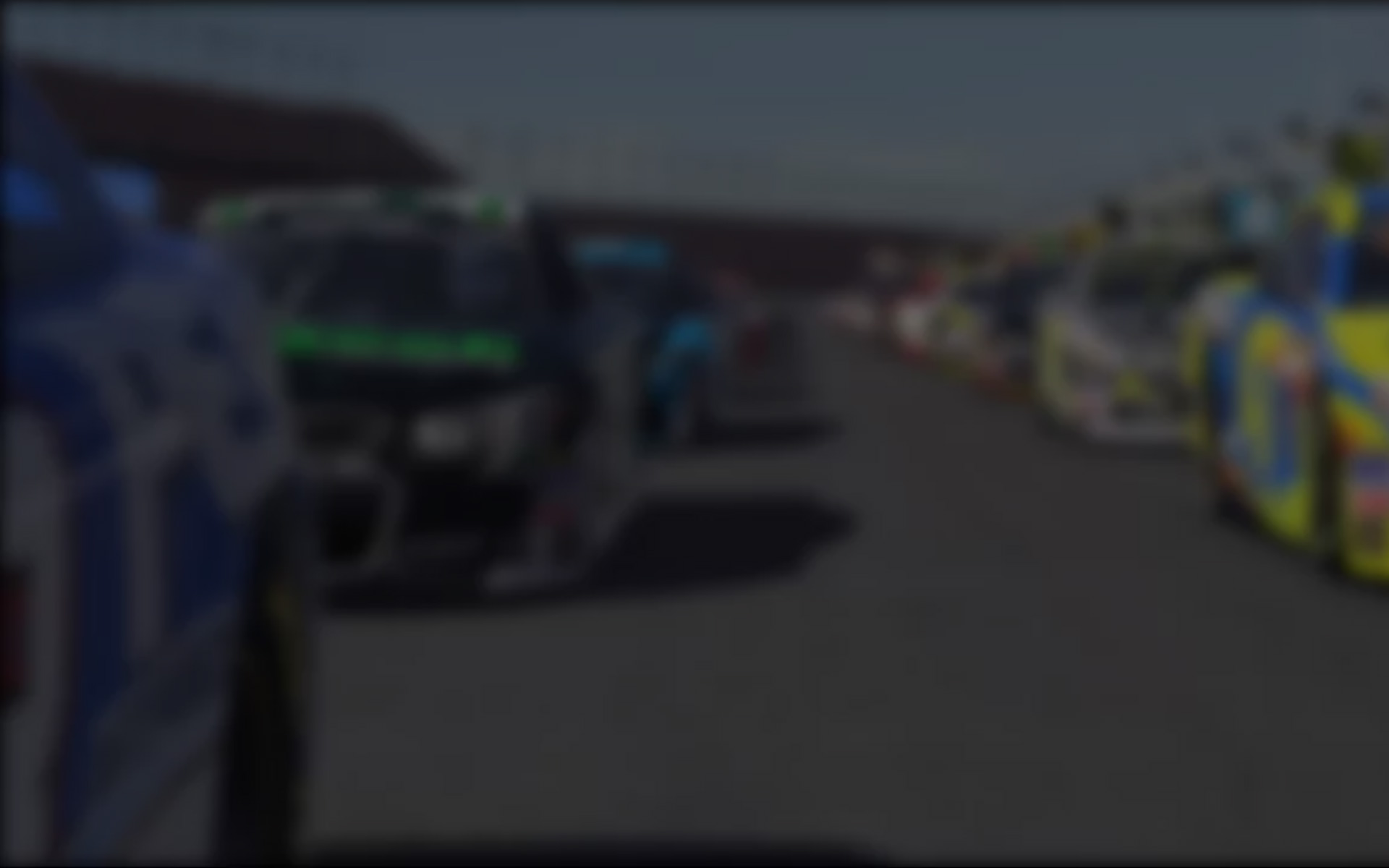 September 16th, 2013 by JaimeB
Round 6 of the iRacing.com V8 Supercar Series headed home to Phillip Island for an endurance event which would see the sim-racers tackle 40 laps (178km) of "The Island."
Qualifying was extremely close with Josh Muggleton taking pole with a 1:31.222 with Justin Ruggier in second.  Madison Down and Richard Hamstead started from the second row with Shaun Kelly in fifth just .057s away from pole position. Leigh Day rounded-out the third row with Vail Riches and Beau Cubis on the fourth row ahead of the TT-R tandem of Leigh Ellis and Tony Autridge.
When the green lights flashed Muggleton led the field into Turn One for the first time with Ruggier just ahead of Down and Hamstead. As everyone sorted themselves out the first lap, Hill and Autridge came together into Siberia and continue. albeit dropping back down the field.  An otherwise uneventful first few laps came to an end with the first retirement on Lap Six. Dale Neish out-braked himself into the Honda Hairpin, tagged the back of Samuel Collins' Ford Falcon and then spun around.  When he rejoined the track, Neish managed to lose control and hit the wall.
Down was all over Ruggier in the battle for second place but coming out of the southern loop on Lap 13 he lost connection to the server.  Alas, when he rejoined he was multiple laps down and out of the race.
At the end of Lap 16 Ruggier came into pit lane. Muggleton re-acted on the following lap but Ruggier had had by far the better pit stop of the two, and so now found his V8SFG entry leading the race. Day also had a fantastic pit stop to jump ahead of Hamstead and Kelly, although it wouldn't take Hamstead too long before he re-gained that third position in the race.
The race's second retirement came when Autridge came out of pit lane and parked it straight away, soon to be followed by Down.  Then with 8 laps remaining Marlon McMullen has a massive spin, hit the wall and joined Autridge and Down.
Ruggier was having no such troubles; nor did he have any particular difficulty holding-off Muggleton to claim his second victory of the season with Hamstead rounding-out the podium.  Day's strong run enabled him to keep Kelly at bay en-route to fourth, while Riches on return finished in sixth place ahead of Michael Fabian, Cubis, Ellis and Matthew Hill.
Top Five Drivers – Championship Points – Overall
1. Josh Muggleton – 1448
2. Leigh Day – 1311
3. Shaun Kelly – 1310
4. Justin Ruggier – 1253
5. Madison Down – 1229
Split Two Winner: Michael Schreyer
Split Three Winner: Remco Kerstholt
Split Four Winner:  Luke Betts
Split Five Winner:  Jamie Peeters
Broadcast done by the crew at www.v8sonline.com.au
---
You may also like...
---