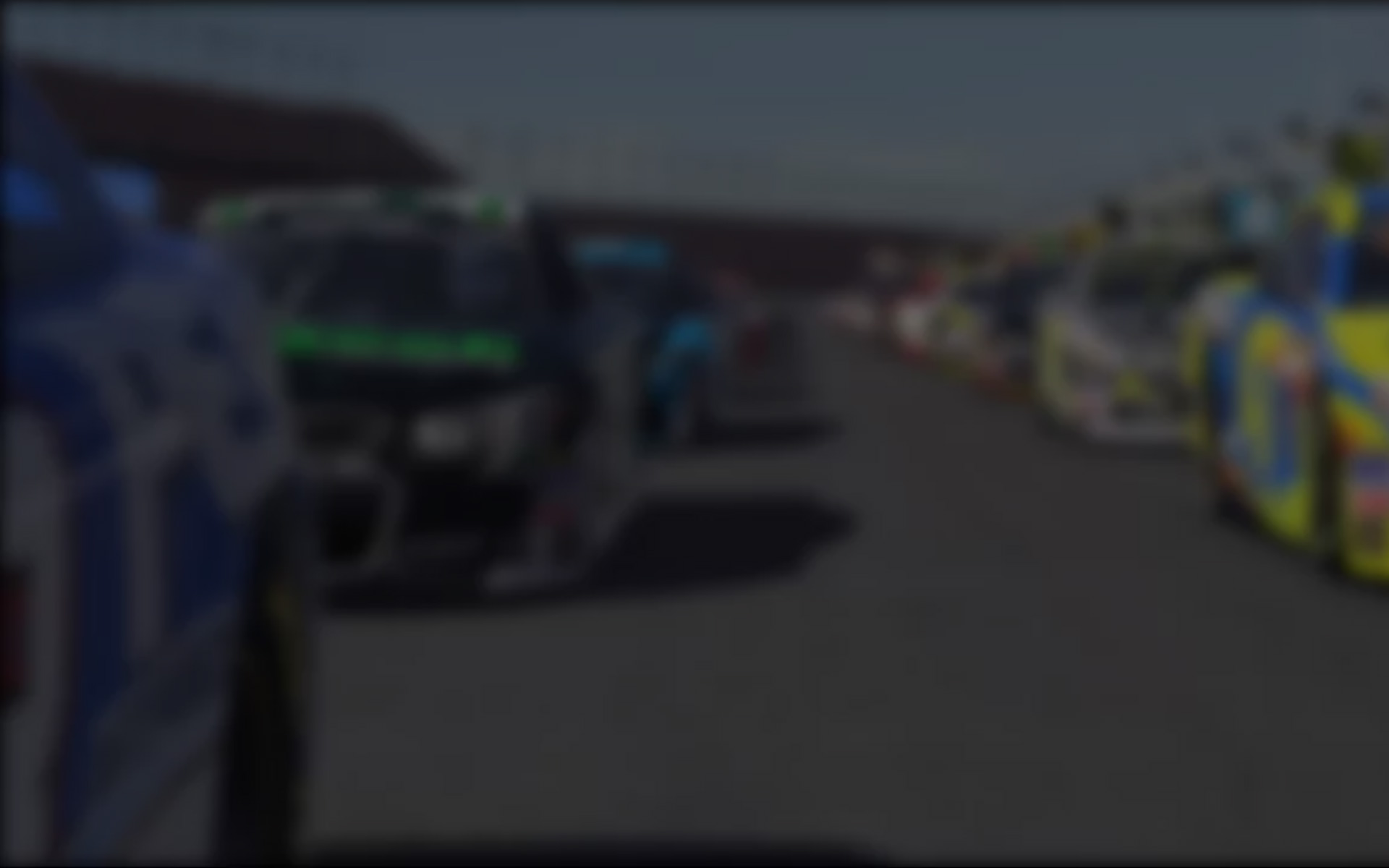 ELKHART LAKE, WI – The season may be winding down for the cars and stars of the Red Sox Racing League's GT Class Battle, but the action on the track continues to heat up. Round 9, the Elkhart Lake 45, gives the competitors a chance to ply their trade on yet another great racing venue, but over the years many have learned not to be fooled by the park-like setting of Road America. Danger lurks behind each of the 14 corners of the four-mile layout, yet ironically it is arguably the least pronounced of these turns – the kink – that wreaks the most havoc. Bisecting the third of three long straights, the kink is just sharp enough of a right-hander to pose a tough decision for each driver on every lap – lift and lose ground but continue the fight, or keep the power on, hoping to have enough grip to avoid the grass, let alone the concrete wall beyond that runoff area?
Naturally, visitors to Road America are encouraged to bring their appetite for competitive action on the track, but here, even the concession stands get ready to do battle. Where most racing facilities either operate food stands themselves or farm the operation out to foodservice companies, Road America traditionally allows different local organizations the opportunity to raise funds by selling goods, grilled or otherwise to race goers. "Every stand has something different, and at really good prices too," said Caribbean Food Delights BMW Z4 driver James Prostell Jr. "Thankfully, I didn't need it, but I've learned to bring a spare driving suit that's a little, ahem, looser around the midsection just in case I indulged a little too much!" Back on track, the battle for the Wil-Trans Pole Position Award couldn't have been much closer. With a time of 2:07.037, Brian Irby's stellar season continues, grabbing the top spot with his RUF by just .051 over Joseph Jordan, who's no slouch himself behind the wheel of his McLaren MP4. Just behind them BMW drivers Les Turner (qualifying .089 behind Irby) and John Koscielniak (.104 back) proved that all three marques could vie for the overall win should things shake out just right.
At the drop of the green flag, all signs pointed to another good run for Irby. The minuscule gap that separated Irby from Jordan was obliterated, thanks to a great jump at the start of the race. "We thought it might have been a jumped start, with Jordan down three car-lengths by the starting line, but after review, it was legal – Jordan was just caught sleeping" said a series official. The same was not true for Les Turner and Dave Hoffman, who both threatened to give Irby a run for his money should he slip up. Try as they might, though, Irby slowly inched away from the pack, building to a full second lead over Turner by the time they both visited pitlane on lap 11. It was here on pitlane that things took a rare turn for the worse for Irby – caught speeding in the pits, Irby's #11 was assessed a devastating 15-second penalty, allowing Turner to drive off for what may have felt like an eternity before officials allowed Irby back into the fray.
As harsh as the penalty may have been, the twists and turns of Road America wasn't done doling out punishments. Kevin Kyle found himself making contact with the hard contact with the wall exiting turn three about a third into the race with turn 5 claiming Dean Moll three laps later. Moll and Kyle finished 14th and 15th overall respectively, but a tussle between Joseph Jordan and John Koscielniak grabbed the most attention. Lap 13 was unlucky for both drivers as they battled for the overall lead. Heading into the hard right-hander known as "Canada Corner" at the end of the third straight, Jordan had a great head of steam and tried to overtake Koscielniak by shooting for a small gap to the outside. Whether Jordan shouldn't have gone for the gap, or Koscielniak shouldn't have closed it, the 150 mph real estate fight resulted in the two tangling and making heavy contact with the wall. Remarkably, Koscielniak and Jordan would limp to the pits, return to the race, and finish eighth and ninth overall. A far cry from the podium, but things looked worse!
Between problems for Irby and Hoffman on pitlane (Irby caught speeding, Hoffman's crew had an airgun jam during the stop), the aformentioned Koscielniak and Jordan, and late-pitting Terry Daul under the attention of his crew, suddenly the sixth-placed battle between Les Turner and Reed Rundell turned into a race for the overall win. Laser-focused on getting by Turner, Rundell's Harley-Davidson RUF spent laps 14 through 17 inching closer and closer to Turner's iRacing.com BMW. "He was all over me," recalled Turner who had to deal with a mirror-full of Rundell. "I figured, you know, we're in different classes, it wouldn't make a difference, so I just let him go. I just didn't realize that it was for the overall lead!" But by then, it was too late. Rundell grabbed the lead on lap 18, and didn't look back for the final three laps. "Yes! I told you guys last week, I don't quit, the guys don't quit, we didn't quit, and look what we finally got!" exclaimed an excited Rundell. "We've shown time and time again that we could get the job done, we've been so close, so many times, but today it all came together. Even better, we win in Harley-Davidson's backyard! You know, it almost didn't happen – I went wide at least twice out of the kink. A few more feet and it'd be a whole other story altogether, but this is the story written today! Great job by the team, it was just our day!"
Class Results
RUF RT-12R Track
1. Reed Rundell
2. Brian Irby
3. Sam Dobie
4. Dave Hoffman
5. Andrew Feldman
6. Ed Sutcliff
BMW Z4 GT3
1. Les Turner
2. Terry Daul
3. James Prostell Jr.
4. John Koscielniak
5. William Kabela
6. Kevin Kyle
McLaren MP4-12C GT3
1. Joseph Jordan
2. Dennis Griffen
3. Divina Galica
4. Dean Moll
Next week, the series heads back to Europe for the Round 10's race at Brands Hatch. The Dingle Dell 30 at Brands Hatch will also serve as the third and final round of the ITT Engineered for Life Sprint Challenge.
---
You may also like...
---