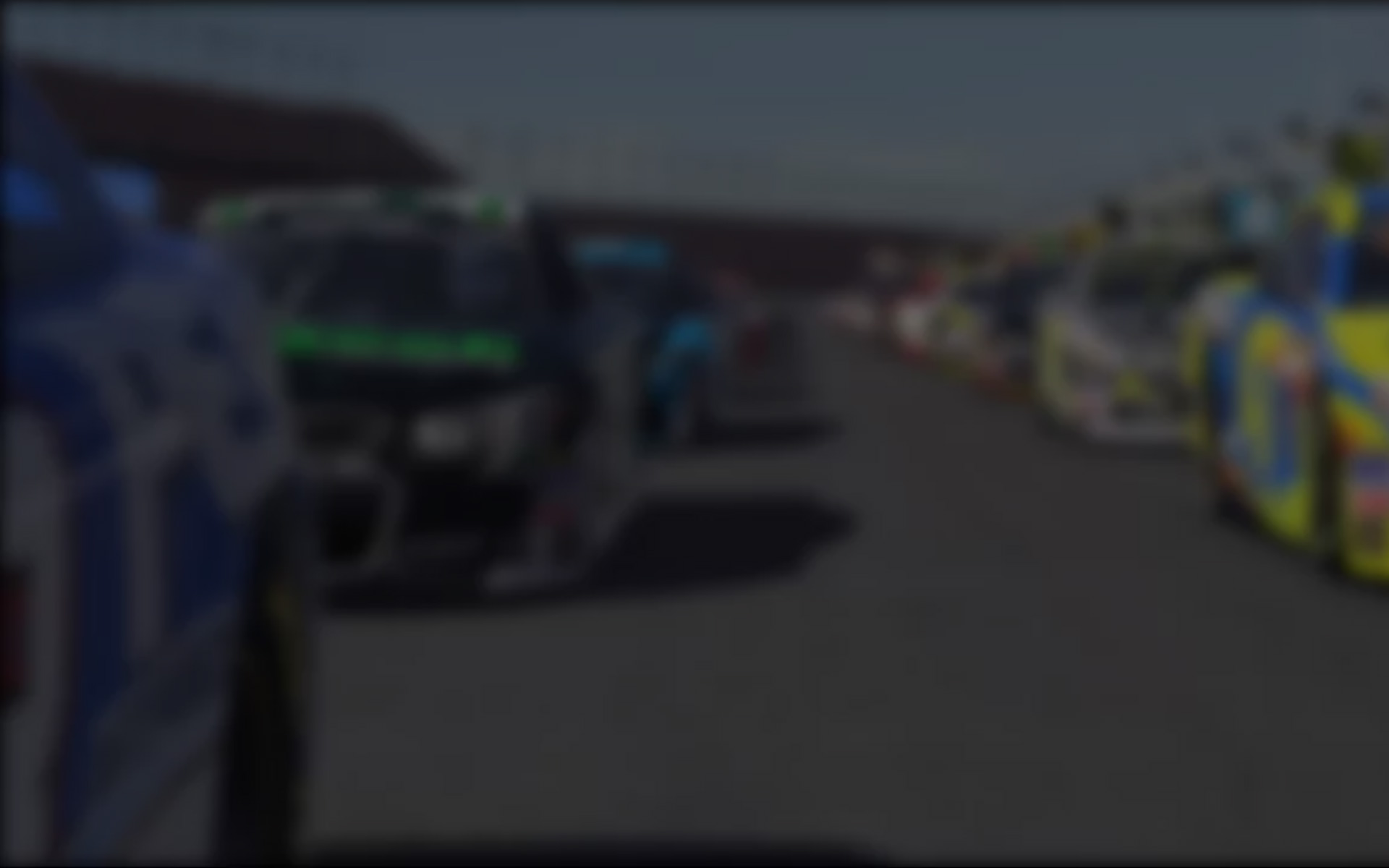 Watkins Glen, the spiritual home of the United States Grand Prix, greeted the drivers for the first round of the Classic Teams Championship. The opening week turned out to be a very busy one with 68 of the 80 registered drivers competing in 19 'official' races over four days of online racing. Saturday racing also proved itself an instant success with five races going official in this, its first week on the schedule. With all drivers eager to make a great start in the championship there was lots of talk about Watkins' notorious Turn One, but in the end the quality of the drivers outshone the concerns. In fact the entire week saw very few accidents and proved that this series is truly a great place to race.
With the exception of pole position, qualifying was (as usual) extremely close. Nixon (Lotus) streeted the field with a blistering 1:29.579 lap making him the only sim racer to post a sub 1:30 lap. This was just shy of half a second clear of second fastest runner and championship favourite Ruokola (Williams) on a 1:30.051 who had Valentiejus (Ligier) just .04 behind him. In the second Ligier and 4th fastest was Herfjord who had found some form and narrowly led StAmans (Alfa Romeo), StAmans giving the new team a superb debut in the series. Also right with this pair and 6th fastest was Schwecke (ATS) just ahead of his compatriot Roberts (Interscope) in 8th, the pair split by Ventura in the fastest of the Renaults. An impressive 9th quickest was Schmidt (Theodore) on a 1:30.494 and last man in the top ten was Nicol in the second of the Interscope entries with a 1:30.550.
First round honours went to Ruokola (Williams) with a 164 point week. Nixon (Lotus) may have proved himself the faster, but in the end compromised his points haul in favour of just going racing and ended the round in fifth place. Autodelta Alfa Romeo had an amazing debut to the series with StAmans and Garese finishing the week second and fourth respectively. The pair split by Valentiejus' Ligier just one point shy of StAmans. Right behind Nixon (Lotus) in sixth was Papenbrock (McLaren) making a superb start for his new team. Seventh was Maguire (Fittipaldi) one point ahead of Roberts (Interscope) in eighth.
Ninth, another to compromise his points, was Dobie (Tyrrell) while last man in the top ten at the end of week one was De Rooij (Shadow), making an impressive CTC debut in the beautiful Samson Shadow. Notably failing to make the grid at the first round were the Ferrari's of Fritsche & Robonek, Jaques & Pelzer for Williams, Curina & Clarkson for Lotus, as well as Gawol's Samson Shadow. Hopefully they'll all be there at Road America.
First win of the championship went to Dobie (Tyrrell). Other quick to post wins on Wednesday were Nixon (Lotus) and Maguire (Fittipaldi). Friday saw Nixon take another and series debutante Morgan (Surtees) post a win in his first ever CTC start. Nicol (Interscope) got his season off with a win as did De Rooij (Shadow). It should be interesting to watch the battle of the Shadows throughout the season. Finishing off fridays list of winners were Dobie (Tyrrell) taking a second win, and Baley (Kauhsen) giving newcomers Kauhsen a win in their first ever round.
Saturday saw Herfjord (Ligier) take possibly the toughest win of the week and Konieczny post his first ever series win and another for Samson Shadow. Incledon (Fittipaldi) and Ruokola (Williams) grabbed the top step on the podium on Sunday. Busiest man of the week was Hachez (Kauhsen) making 8 starts for a total of 185 laps of racing in just the first week! At that rate we hope Kauhsen have enough engines for the rest of the season.
Of the recruited third drivers, notable performances came from De Rooij (Shadow)123 points, Taylor (Renault) 108 points, Incledon (Fittipaldi) 100 points and Jeppesen (Ensign) 98 points. These guys will have made their teams very happy with their selection. It may be early in the season, but some of these guys are already looking like team leaders. As the drivers sort themselves out over the next few rounds it will be interesting to see what cream will rise from the ranks of the Aurora teams as well. For round one it was Schmidt (Theodore) who led the pack from series returnee Strang (Rizla). Morgan (Surtees) impressed with his win and Patriksson was the fastest of the Swedish Ram Tit-Bits team. Smith (Madom) and Anikin (Ultramar) also made excellent series debuts.
In the Constructors Championship it was the brand new Autodelta Alfa Romeo team that came out fighting. 6 points clear of their opposition they could not have dreamed of a better start to their season. Renault lead the rest on 32 points, due to great efforts by all three drivers, just two clear of Fittipaldi and Ligier on 30 points a piece. Just a point back in fifth was Interscope, again good driving by all three drivers putting them at the pointier end of the table in fifth. Sixth was Rebaque just ahead of Ensign with Arrows and Penthouse Rizla, the first of the Aurora teams, tied for 8th on 25 points. Series favourites Ferrari currently sit one spot off the bottom of the table with 6 points. And if it wasn't for the stirling lone effort of third driver Winemiller they would be dead last.
Combatants will face off at Road America next week, a high speed circuit famed for it's slipstreaming battles. Can Gernot and Robenek pull out something special? Will Alfa Romeo build upon their amazing debut? Can Williams pull together a challenge for the Constructors Championship? In just seven days time we'll know all the answers.
Lap Records
Fastest Race Lap: Erik Nixon, Martini Lotus 1:30.941
Fastest Qualifier: Erik Nixon, Martini Lotus 1:29.579
Top Scorers:
Div 1: Ruokola/Williams (164)  Div 2: StAmans/Alfa Romeo (156)  Div 3: Maguire/Fittipaldi (131) Div 4: Incledon/Fittipaldi (100), Div 5: S.Schmidt/Kauhsen (89), Div 6&7: Cullen/Rebaque (74)
Race Winners:
Nixon/Lotus(2), Dobie/Tyrrell(2), Incledon/Fittipaldi(1), Koneiczny/Shadow(1), Nicol/Interscope(1), Herfjord/Ligier (1), De Rooij/Shadow (1), Maguire/Fittipaldi (1), Morgan/Surtees (1), Ruokola/Williams (1), Baley/ Kauhsen (1)
Driver of the Week:
StAmans/Alfa Romeo Second in the championship and leading his all French team to the top of the constructors Championship on it's debut sees Pat recieve this weeks "Driver of the Week" award. Well done.
---
You may also like...
---