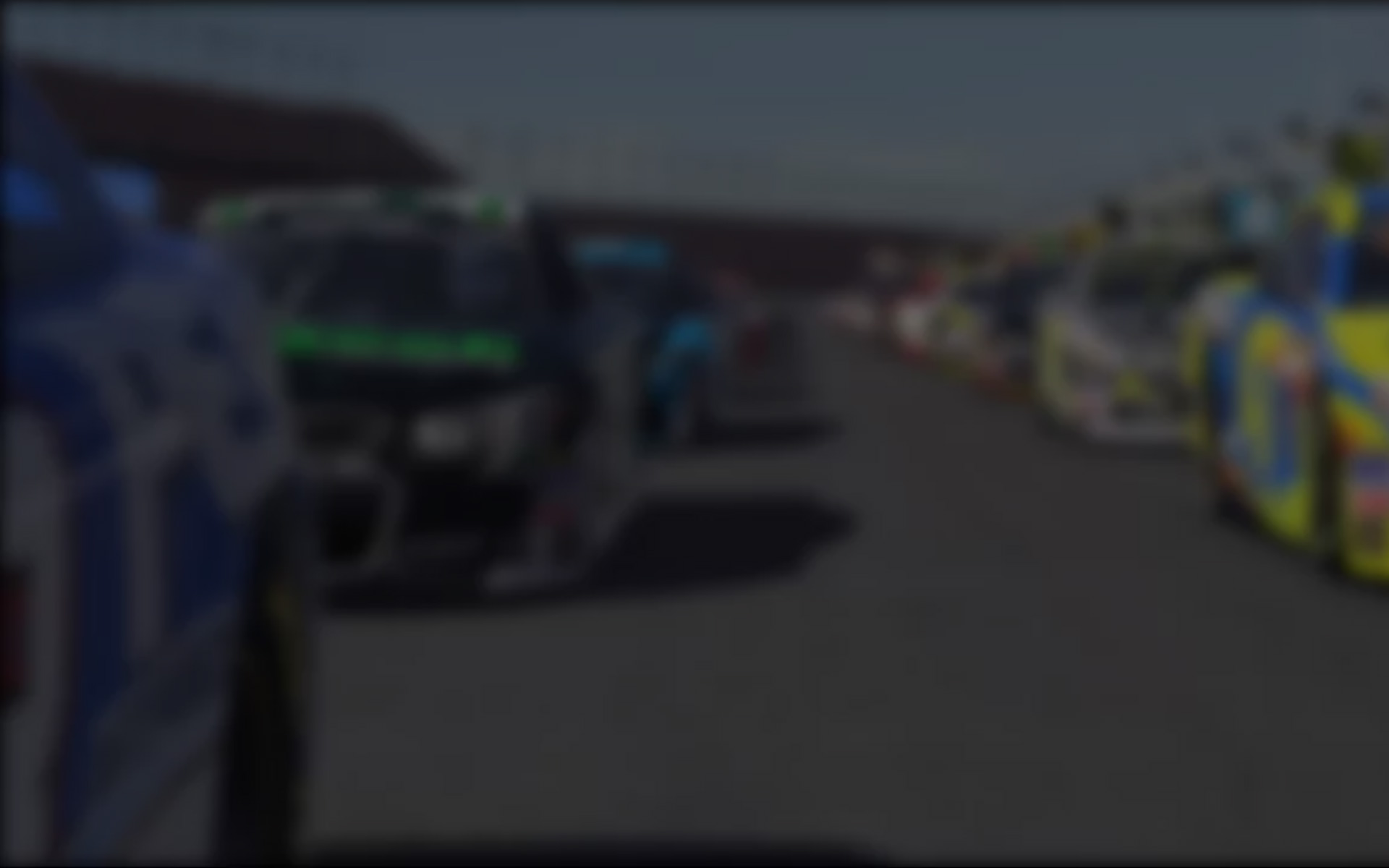 September 27th, 2011 by DavidP
Brandon Salvatore showed no signs of slowing down on Week Seven as he continues to march towards the 2011 Season Three crown in the NASCAR iRacing.com Tour Modified division. Salvatore captured a convincing win during Round Seven at the Martinsville Speedway to extend his point lead in the online racing series with five weeks to go.
Salvatore's race win came on Saturday during a 2948 sof race which saw the Georgia sim racer lead 69 of the 100 laps on "The Paperclip." Ray Farlow finished in second in a race which featured four cautions, followed by David Jaques, Timothy Heard and Carl Sundberg. Salvatore bagged 184 points for this race win, which resulted him also earning the top point total of the week. Jacques (159) and Heard (147) rode the strength of their performances in this race to second and fifth overall for the week amongst 100 others to take a green flag at the Virginia short track.
What about Farlow you may ask? Well, Farlow finished third overall for the week after making a total of four starts in Round Seven. Along with the second place run to Salvatore, he also took home a runner-up finish to the week's eventual fourth place overall finisher from Martinsville in Herb Engelhart. Engelhart paced the 2366 sof race on Thursday for two-thirds of the event en-route to picking up the win over Farlow, Jeremy P Bogdanovitch, Kevin Walker and Paul Wisniewski. The race featured seven caution flag periods. When all the dust settled, Farlow and Engelhart would complete the week with 155 and 148 points respectively.
Blake Litchfield and Bob Winslow made the most appearances on the grid for the week as each made six starts at Martinsville. In addition to his top split win, Salvatore took home two additional wins to make his win total for Week Seven a hat trick. Dave Peterson and Bobby Anthony each recorded two wins each at Martinsville with Jeremy Williams, Dylan Roe, Nicholas Flores, Donny Moore, Engelhart and Taylor Meyn each taking a singleton official win. Salvatore set the pace in qualifying with an 18.509 second lap around the half-mile oval. Engelhart, Samuel Dick, Jaques and Farlow put-up top five performances in qualifying while it was Jaques who got the best of his competitors during the Time Trial competition. Jaques put in the winning effort over Shane Kline, Salvatore, Bobby Sandt and Jerold John.
Salvatore remains the man to beat when it comes to the point standings as he now has a 197 point advantage on Farlow, 1304 to 1107. The big change is for third overall and the lead in Division One as Engelhart (1090) has leapfrogged John (1078) and now leads him by 12 points with five weeks remaining. Meyn completes the top five overall in the standings. Division Three has one point between leader Bogdanovitch and Winslow while Ken Causey, Thermon Shinholster Jr and Augusto Saldana are all within three points of each other in Division Ten. All other divisional leaders, which include Shawn Bagby, Robert Burks, Timothy Finnegan, Leandro Reuter, Dave Rudd and Jeffery Haddock have at least a 15 point advantage on their nearest competitors with five weeks of racing remaining.
Next week the cars and stars of the NASCAR iRacing.com Tour Modified Series head to the tricky Concord Motorsports Park. Who will end up on top after Week Eight and can anyone reel in Salvatore as the Division Two driver marches towards an overall title? Find out here, next week at inRacingNews!
Until then, keep the hammer down and we'll see you at the track!
---
You may also like...
---