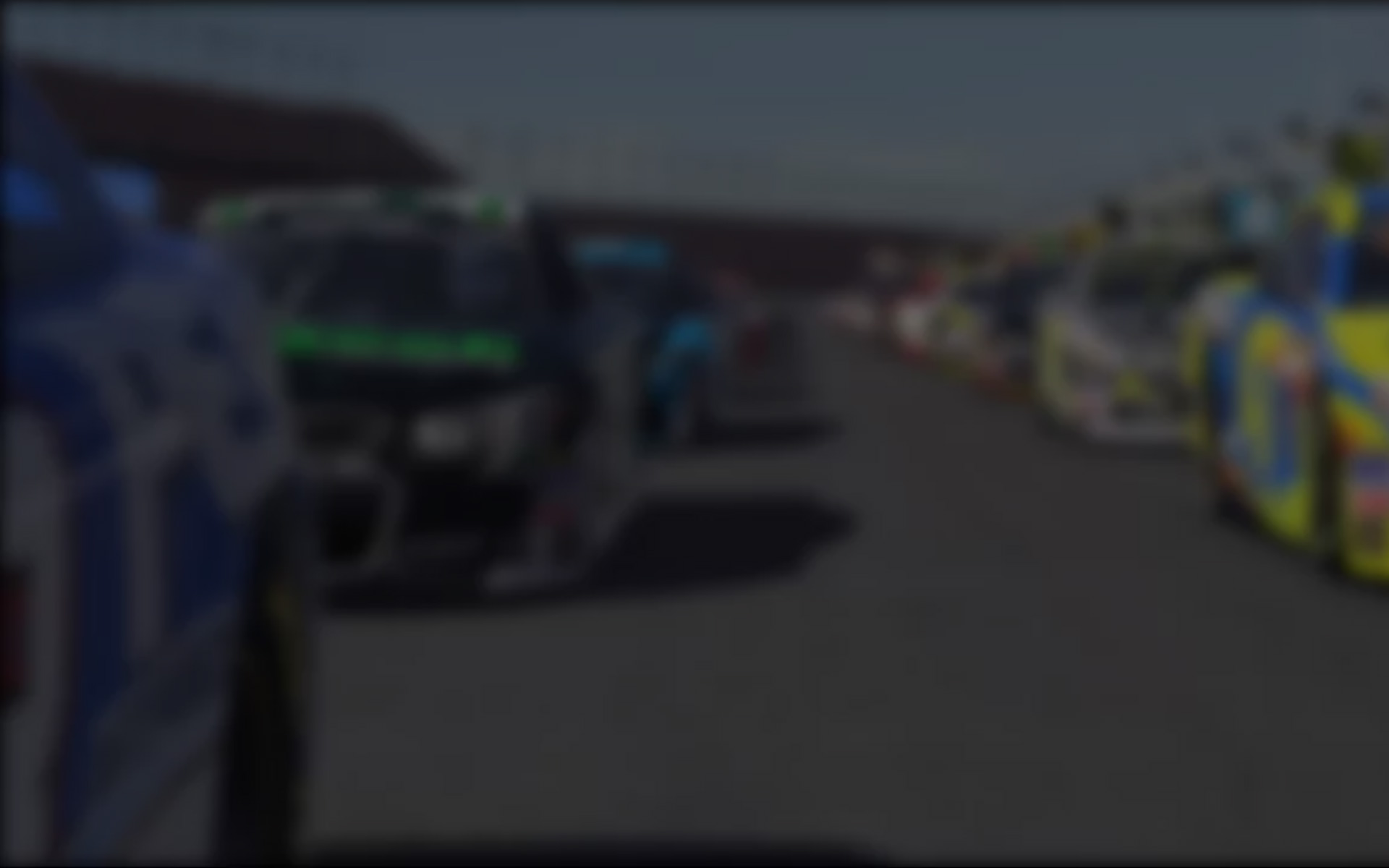 Robert Sandt returned to the NASCAR iRacing.com Tour Modified Series in Week Seven of the season to once again rise to the top of his peers when it counted. Sandt, who represents the Pennsylvania Sim Racing Club, took home two wins in two online racing starts to record 186 points for his efforts at the USA International Speedway in Lakeland, Florida.
Sandt's biggest triumph took place on the first night of competition. The race, which was rated with 2979 strength of field (SoF) points, saw Sandt lead 64 laps en route to the win over Shawn Colley, Travis Benson, Jerold John and Jamie Damgar. Colley gained 167 points from a race which would be the only one of his three starts he didn't win in Week Seven. Colley's big win came in a 2468 SoF event on Tuesday as he led 90 laps and defeated John, Kevin Krause, Matt Delk and James Poleske. Benson was credited with third for his one start of the week with Herbert Engelhart in fourth. Engelhart won three races (the most of any driver) in four starts over the three days of racing. His biggest win came in a 2574 rated SoF event on the final day of competition as he defeated John, Mike Keirstead, Gerald Yalotz and Carl Sundberg. Engelhart led flag-to-flag in the race.
Eric Mauriello came home with fifth place for the week with his one win at USA International Speedway. That victory came on St. Patrick's Day and the luck was clearly on the side of the New Jersey driver. He led 95 of the 100 laps in the 2170 SoF race and bested John, Dayton Gank, Jay Beyazyurek and Kevin Sockow. When it came to qualifying, Mauriello topped the charts with a quick lap of 19.721 seconds around the USA International Speedway 0.75 mile configuration. Sandt, Shane Kline, Engelhart and Colley completed the top five – each of whom turned laps of under 19.8 seconds.
Mauriello continues to hold the point lead overall as he has a 34 point advantage on Engelhart after seven weeks. Sandt has pulled back into third with his solid showing in Florida. John and Keirstead complete the top five in the standings. Division Two's Kevin Nelson runs in seventh overall, just twenty points out of Wisniewski. Division Five also has a horse near the top of the board with Sockow in thirteenth, just one spot ahead of Division Four leader John Gablinske. Division Three pacesetter William Kabela runs in eighteenth overall with Jonathan Dockery of Division Six completing the top twenty overall.
Divisions Seven through Ten see Joe Gauthier, William Gray4, David Soja and Daniel Knight leading the way. With five weeks left to go and drop weeks imminent, the landscape of the 2011 Season One standings could change greatly in the coming races.
When it comes to the ten lap, beat the clock Time Trial challenge at USA International Speedway, it was Mauriello racking-up another accomplishment with his win in Week Seven. He got the best of Keirstead, John Minotto, Brian Reimer and Corey Davis in the top five.
Keirstead has a stranglehold on the points in the Time Trial competition as he leads by a staggering 120 point margin after seven weeks. Jeff Sharp is second with Kuiken, Mauriello and Davis completing the top five. With some drivers not competing in all weeks and drops coming to give drivers their best eight weeks to count towards the championship, the 120 point lead may be impressive but not impossible to overcome.
Kuiken is scored as the Division Two leader with Davis being the leader in Division Six. We have to go to fifteenth place overall to find Division Four leader Kabela while Jeff York sits one spot up on Kabela as he paces Division Five from fourteenth overall. Division Nine and Ten leaders also find themselves in the top fifteen overall with Chuck Shaw Jr (thirteenth) and Brandon Salvatore (eleventh) poised to make top ten runs by seasons end. Division Three (James Nelms), Division Seven (Gary Holbrook) and Division Eight (Gil Casper Jr) leaders find themselves outside the top fifteen as their chase for a championship races on.
Next week the stars of the NASCAR iRacing.com Tour Modified series head to the high-banks of Bristol Motor Speedway. Can Robert Sandt continue to pad his series high win total or will another driver exceed push higher than their expectations at Bristol? Be here at inRacingNews to find out!
Until next time, keep the hammer down and we'll see you at the track!
---
You may also like...
---