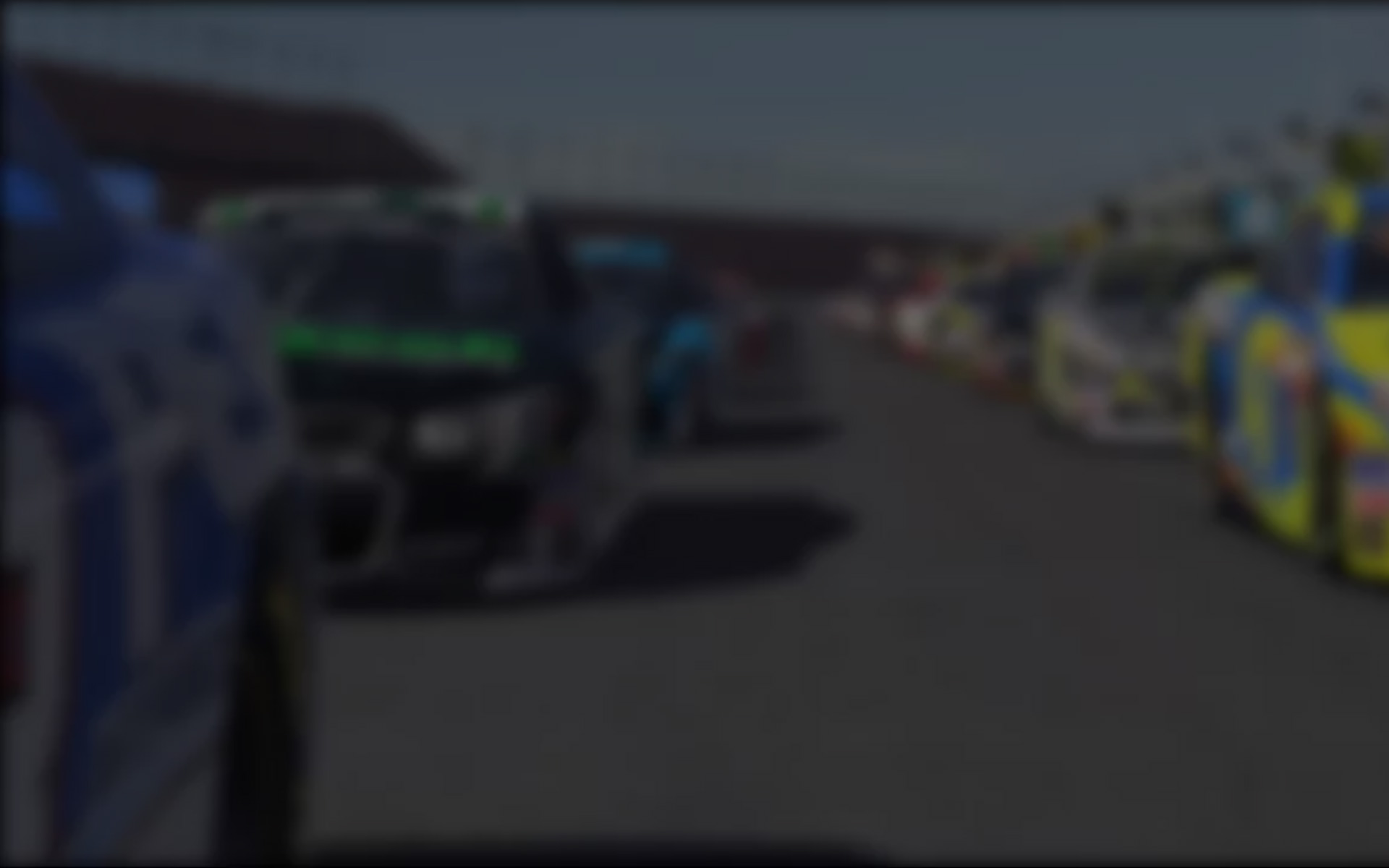 September 17th, 2012 by DavidP
Saturday International Radical Showdown (SIRS) is a weekly race run in the iRacing.com Radical Racing Challenge series using official sessions and points, and includes a mini championship with a cash prize. Started as an initiative to co-ordinate off-peak racing for AUS/NZ racers, plus a strong EU contingent and as many US racers who can attend, it has proven to be a great success, with strong, large fields, good SOF and tough, close online racing at all levels of driver skill.
Week Seven saw some tough action at Brands Hatch, a renowned Safety Rating killer in this car and pulling a 24 car grid (the RRCC series supports a 26 car grid before splitting) on this slippery, fast and challenging track was always going to be exciting. The front of the grid was taken-up by our regular Finnish guys, posting good qualifying times and getting a flying start to clear the field and some first lap shenanigans. Traffic proved to be a challenge as Kalle Ruokola got caught up, damaged and retired, allowing Roope Turkkila to take a convincing win over Riku Byckling by 9.5 seconds. Christopher Kasch completed the podium, after starting from a strong sixth place on the grid.
Highlight drives go to two members. Alex Lahm, in only his second race in the SR8 followed up a strong debut fifth place at Silverstone with a drive from 18th on the grid to fourth place. Arjan Schepers put in an equally stellar performance moving from 19th to sixth. Great performances by these two drivers, and several others who managed to avoid the incidences, race cleanly and reap the rewards.
The mini championship has closed up a bit now, with Roope taking a big chunk out of Kalle's lead. Kalle still sits in first place on 555 points, Roope with 457 and Australian driver Uwe Jacobsen slipping back into third place with 415 points. Less than 80 points separate the next five places on the table. The top three at season's end have the option to accept a cash prize for their efforts; however most agree the real rewards are the big fields and competitive racing.
So far 66 individual drivers have raced in an SIRS event, and a total of 8224 championship points have been awarded.
Week 8 will see the series move onto Twin Ring Motegi, an unknown track for the Radical SR8 and sure to provide an interesting week and great racing. More information on the series can be found at http://members.iracing.com/jforum/posts/list/2021615.page and everyone is welcome who can attend.
Come and join us, enjoy some great racing and community spirit and help make this an event that will continue on to Season 4.
---
You may also like...
---