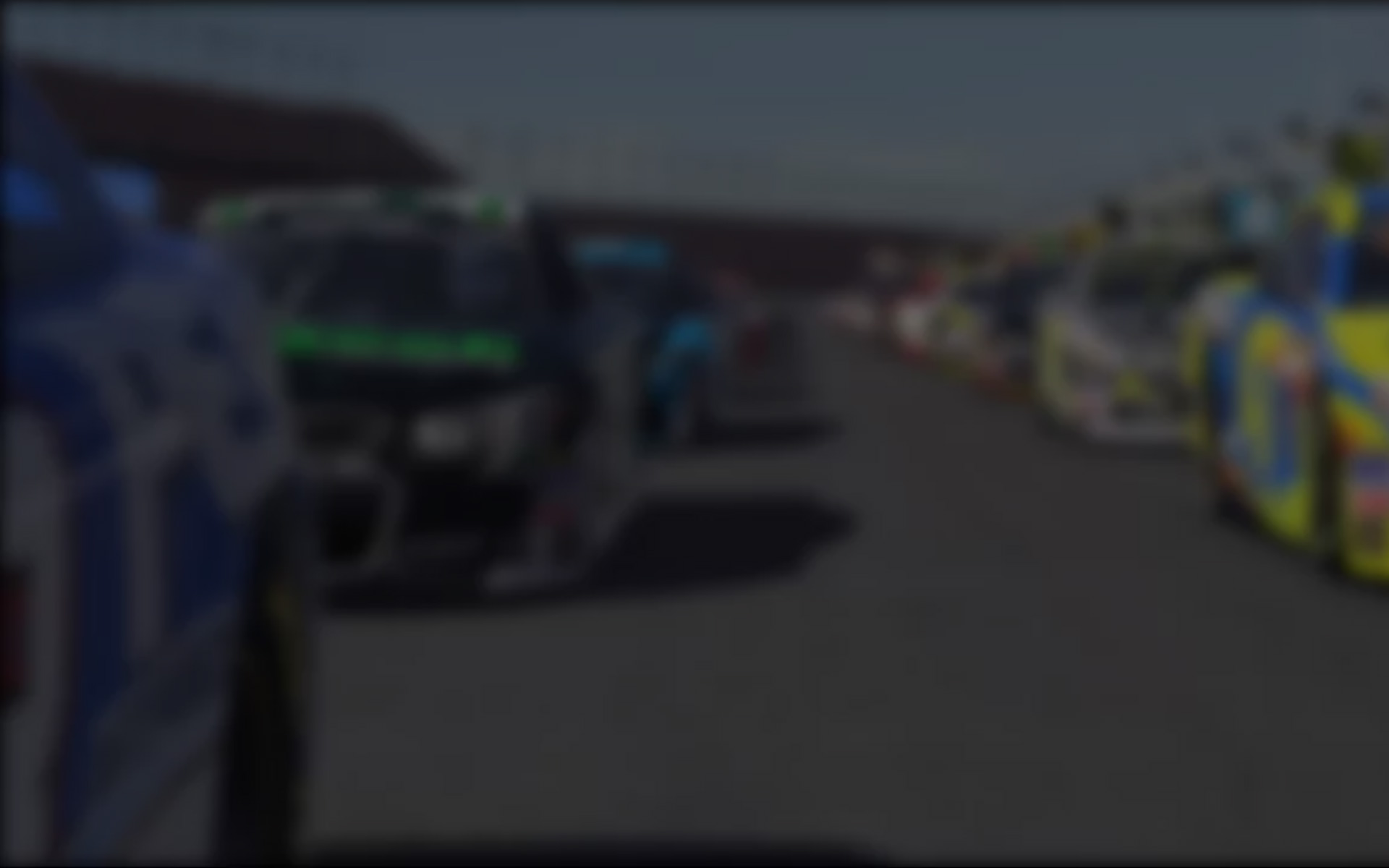 The cream of the iRacing.com V8 Supercar series hit the Island for the  9.45 pm race on Week One of 2011 Season One.  Scandinavian whiz Trond Hjerde tore up pole with a 1min 32.026 from Wayne Harris who was seven tenths behind but a still rapid at 1min 32.727. On the next row was the affable iRacing V8 stalwart George Fullerton, posting an impressive 1.32.793 from Aaron McCorquodale, fresh from his Race One dramas. Next came Justin Strickland, Michael Schreyer, Vern Norrgard, Barry Kennedy, Celtic's Keith Sharp, Japan's Satoshi Ota, Colin Gorton and Richard Hunter.
The Scandinavian lead the pack but didn't have it all his own way, with Fullerton shadowing him effectively in the NVIDIA Falcon, having pipped Harris for second off the line. Harris was harried by Strickland for several laps while further back, McCorquodale had Norrgard all over him. Another small distance behind was Celtic's Keith Sharp dueling with Barry Kennedy. It was like Noah's Ark, all two by two and playing in pairs.
Up front, Hjerde eked out a miniscule gap on Fullerton, but they both traded fastest laps, often in the 32's. It was class driving at the front of the field.
"He was doing enough to keep some distance between us… I made a small mistake getting onto the straight and he was gone." Said Fullerton.
A skirmish between Satoshi, Schreyer and Hunter at the hairpin saw all spreadeagled, with and apologetic Satoshi heading pitside for retirement. Schreyer also pitted following a later spin.
Harris overcooked into Turn One on Lap Six, handing third over to Strickland, and falling into the clutches of McCorquodale. Eventually Harris regathered himself and clawed his way back onto Strickland's green bootlid. Meanwhile, Hjerde had broken Fullerton's grasp, pushing the lead out to two seconds.
While Strickland-Harris-McCorquodale-Norrgard kept busy in their third-fourth-fifth-sixth freight train, Hjerde, with a tenth here and a hundredth there, continued to assert himself over Fullerton.
It continued this way to the flag. The main action included (but was not limited to) a last-lap lunge by McCorquodale on Norrgard.  From a few lengths behind, McCorquodale squirmed furiously under brakes into the Honda hairpin. Norrgard obliged by running off the track on exit, gifting the place to his nemesis. Then, in frustrating irony, McCorquodale did the same thing on the very next corner, handing the place right back.
Fullerton likewise almost donated second place to Strickland with a graceful "he-so-nearly-caught-it" spin into the downhill MG corner, possibly with too much rear brake bias. "Just being stupid" he said. "A good setup certainly helps around this place!" He managed to gather it back up in time to come home in second.
It was as if the field wanted to cram an entire race's worth of action into the final lap, in the true Aussie tradition of leaving most of the week's work until Friday. Hjerde was oblivious to these shenanigans, winning by seven seconds from the recovering Fullerton, and with a sizzling fastest lap of 1 min 32.758. Strickland had a great view of second place but came home third.
Aussies don't like being beaten at their own game, so the drivers from Down Under will be looking to halt the Scandinavian's progress as the iRacing V8 Supercar Series moves to Watkins Glen in Week Two.
DIVISION 1 STANDINGS at WEEK 1
1.Mitchell McLeod
2.Michael McCabe
3. Douglas Lundberg
4. Trond Hjerde
5. Scott U'Ren
6. Evan Maillard
7. Einar Haugan
8. George Fullerton
9. Mick Claridge
10. Wiktor Bubniak
---
You may also like...
---