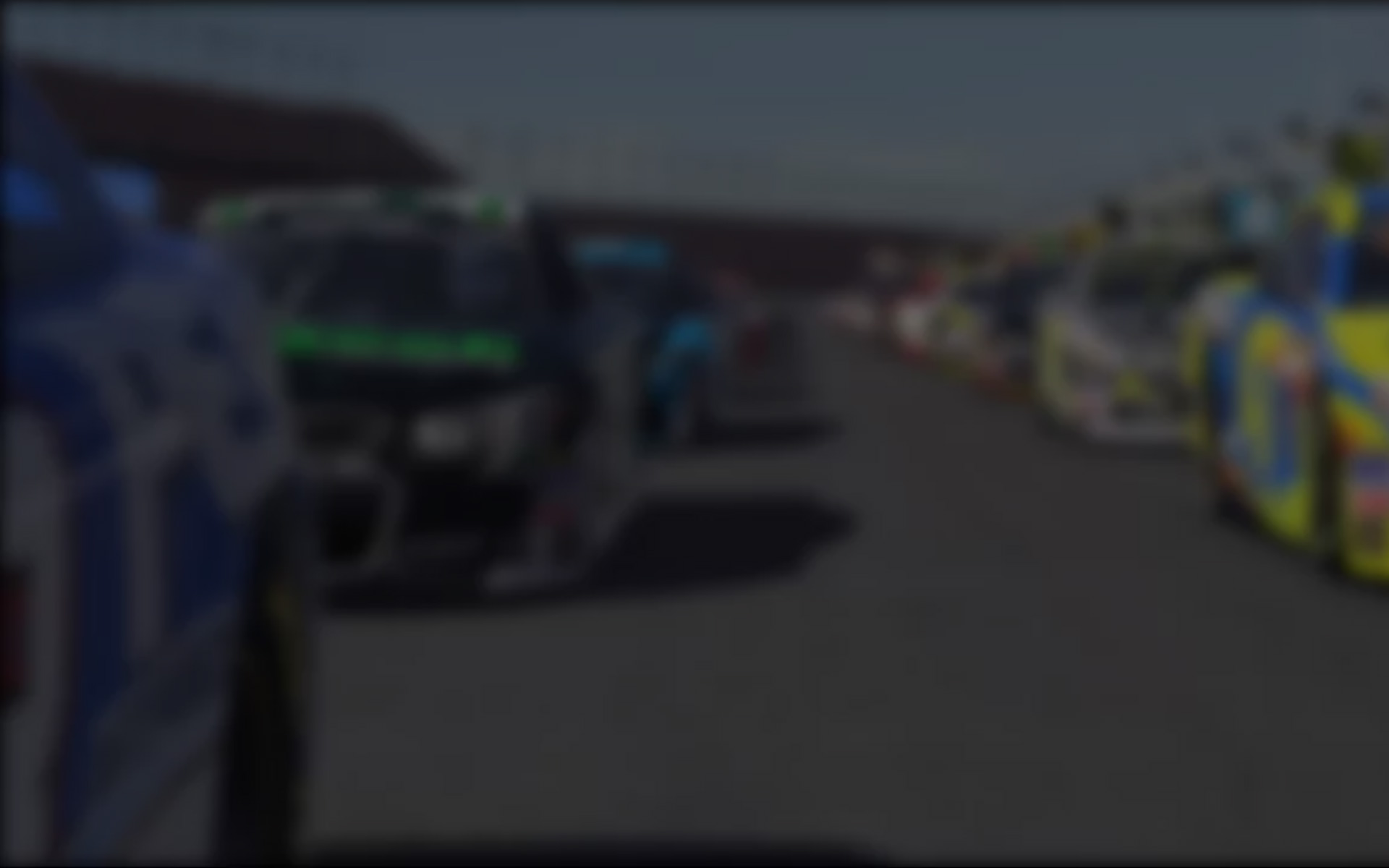 The very first season of 2014 at iRacing Brasil league came to an end. They had 5 different series running one race per week, where I had the opportunity to follow and write about two of them: Masters of Track on the road side and NASCAR Pro Series on the oval side. Besides that, they also had three more categories, each of them using a different car and schedule. They were Indycar Brasil, Velopark National Series and Velopark Truck Series. All of them running on oval tracks only.
That said, they had 5 different champions.
– Velopark Truck Series: Ale Laska
– Velopark National Series: Rodrigo Novaes
– Velopark Pro Series: Anderson Paes
– DSD Indycar Brasil: Pedro Humenhuk Filho
– Masters of Track: Bruno do Carmo
More than 230 drivers were running on those series, not only Brazilians, but also from different countries like Spain and Uruguay, representing different clubs. As I write this, a new season has already started, counting seven series, two more than before and a big number of registered drivers, counting more than 200 drivers again.
Talking about the Masters of Track series, the last race – done at Phillip Island – gave the championship title to Bruno do Carmo. Bruno had big trouble at this final stage, and achieved a 6th place on a recovery race, with a wrecked car. Ricardo Inácio, the winner of this race, had great reasons to celebrate. This was the first time he finished 1st and he got to be the 2nd place on the championship. Diego Rancaño, one of the contenders for the title, got himself a good 3rd place on the final standings. Kaique Piropo and Thiago Almeida, had the 4th and 5th place, respectively.
On the oval side, NASCAR Pro Series had Anderson Paes as their champion. The driver who had won at Iowa, the 2nd race of the season, did a strong campaign who gave him the 1st place. Igor Kops, who won three times (the driver that had the most winnings this season) got himself a 2nd place on the championship. João Carlos Nóbrega was 3rd, followed by Luis Antonio Piccolo (4th) and Pedro Souza (5th).
It was a great season and both championships were decided on the final races, grabbing the spectators attention until the very end. We look forward the next season and what surprises it will bring for us.
Get to know iRacing Brasil: www.iracingbrasil.com.br
Fim da 1ª temporada no iRacing Brasil
Chega ao fim a 1ª temporada de 2014 na liga iRacing Brasil. Foram 5 diferentes campeonatos acontecendo simultaneamente com uma corrida por semana cada, dentre os quais eu tive a oportunidade de escrever sobre dois: Masters of Track e Nascar Pro Series, um de road e um de oval. Além disso, haviam mais 3 categorias de oval, cada uma com carros e calendários diferentes. Eles eram a Indycar Brasil, Velopark National Series e Velopark Truck Series.
Com isso dito, foram 5 campeões diferentes. Abaixo, uma lista deles:
– Velopark Truck Series: Ale Laska
– Velopark National Series: Rodrigo Novaes
– Velopark Pro Series: Anderson Paes
– DSD Indycar Brasil: Pedro Humenhuk Filho
– Masters of Track: Bruno do Carmo
Mais de 230 pilotos estiveram presentes nesses campeonatos, não apenas Brasileiros, mas também de países diferentes como a Espanha e o Uruguai, representando clubes diferentes. Enquanto eu escrevo estas linhas, uma nova temporada começou esta semana, com 7 campeonatos, dois a mais do que antes e um grande número de pilotos inscritos, contando mais de 200 novamente.
Falando sobre a Masters of Track, sua última corrida – feita em Phillip Island – deu o título de campeão para Bruno do Carmo. Bruno teve problemas nesta última etapa  e conseguiu um 6º lugar em uma corrida de recuperação, com um carro danificado. Ricardo Inácio, o vencedor desta corrida, teve grandes razões para comemorar. Esta foi sua 1ª vitória e ele conquistou o vice-campeonato. Diego Rancaño, que também brigava pela ponta da tabela, conseguiu um satisfatório 3º lugar. Kaique Piropo e Thiago Almeida, fecharam em 4º e 5º, respectivamente.
Nos ovais, a Nascar Pro Series teve Anderson Paes como seu campeão. O piloto que venceu em Iowa, 2ª etapa do campeonato, fez uma forte campanha que o recompensou com o 1º lugar. Igor Kops, que venceu 3 vezes (o piloto com maior número de vitórias esta temporada) conseguiu o 2º lugar no campeonato. João Carlos Nóbrega ficou em 3º, seguido de Luis Antonio Piccolo (4º) e Pedro Souza (5º).
Foi uma fantástica temporada e ambos os campeonatos foram decididos nas últimas corridas, mantendo os espectadores ligados até os momentos finais. Estamos ansiosos pelas surpresas que esta nova temporada nos trará.
---
You may also like...
---