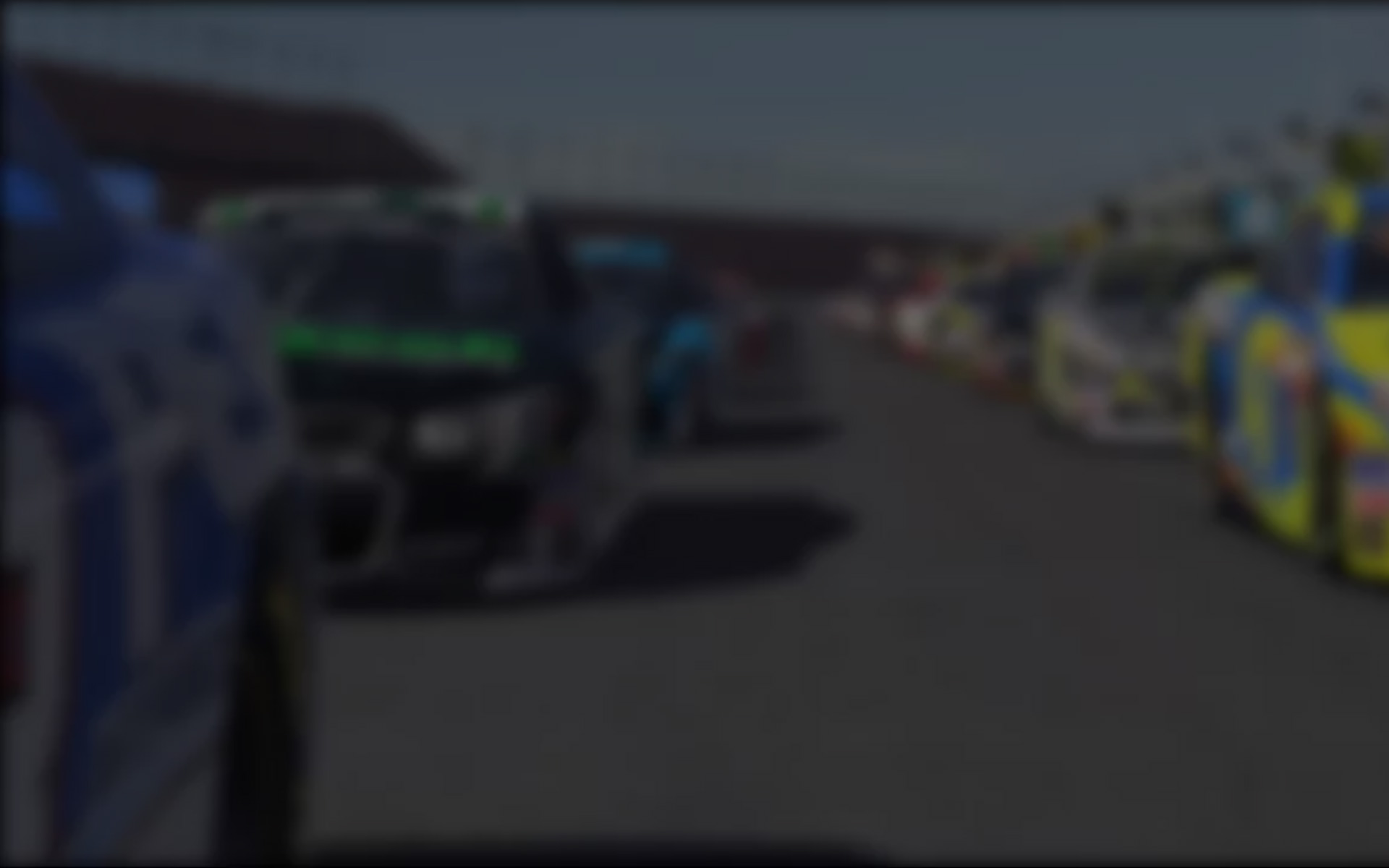 The 2015 Season 3 build is here and it features one of America's legendary short tracks and one of sports car racing's most iconic nameplates as well as Version 6 of the tire model and a new chassis torsion model, some cool new split time and "session joining" features along with updates in performance, aerodynamics and collision models to a variety of cars.
Headlining the new features are Five Flags Speedway and the Aston Martin DB9 GT1.  Located near Pensacola, FL half-mile Five Flags Speedway has seen some of America's best short track racing since 1953 and hosts the legendary Snowball Derby every December, while the Le Mans-winning Aston Martin DB9 GT1 is just the thing to give the Corvette C6.R some competition to see which is king of iRacing's GT1 hill.
Like most of the road course cars, the Aston Martin will be equipped with the Version 6 tire model which incorporates a more accurate computation of the tires' stiffness and thus, will respond accurately to changes in tire pressure.  As well, several cars have been updated to include the new chassis torsion model that reflects the twisting effect of torques and other forces applied to a chassis in competition.   Additionally, a number of cars including the BMW, Corvette, Ford GT, McLaren, the NASCAR Sprint Cup, XFinity and Camping World trucks incorporate revised performance, aerodynamics, drafting and collision models.
We've improved the process of joining – and re-joining – sessions, and also added an option that enables iRacers to compare their split times with those of other drivers and cars, including the ghost car.
We have also begun the process of converting to physically based rendering (PBR) shaders to enable us to provide more accurate-appearing looking cars and tracks.  In this release the new Five Flags Speedway track uses the new PBR shaders, as do the new Aston Martin DBR9 GT1, Chevrolet Corvette C6.R GT1 and Legends Ford '34 Coupe.
The build includes a host of new live telemetry outputs including cars position by class and driver, enhanced capabilities for league/sessions administrators, support for Logitech's ARX interface, improvements to set-up sharing and calculation of race points along with a feature showing the amount of time remaining to clear the gained time/cutting/slow down message.
iRacers can get a complete run-down on the 2015 Season 3 Build by checking the release notes post in the members forum.
---
You may also like...
---