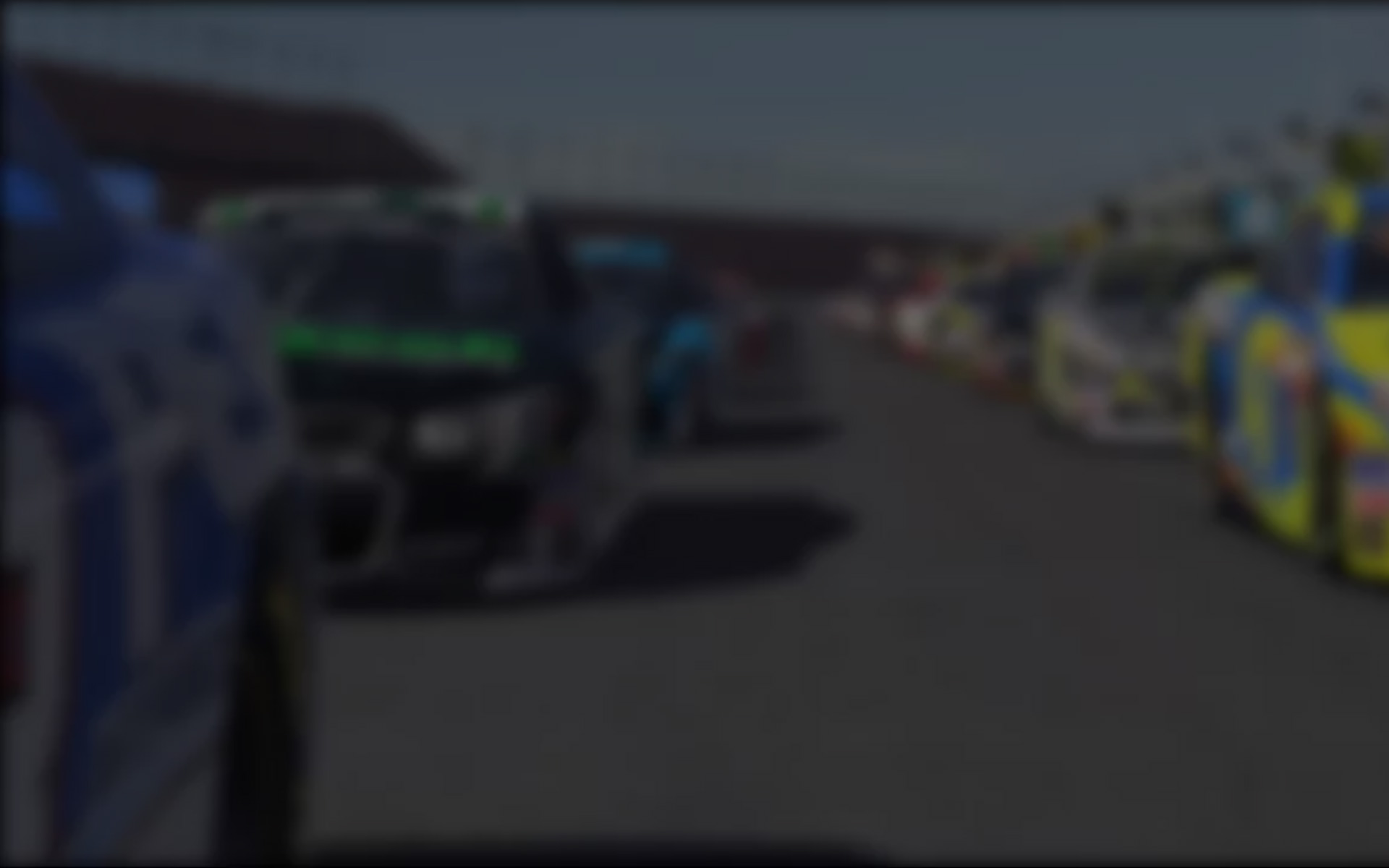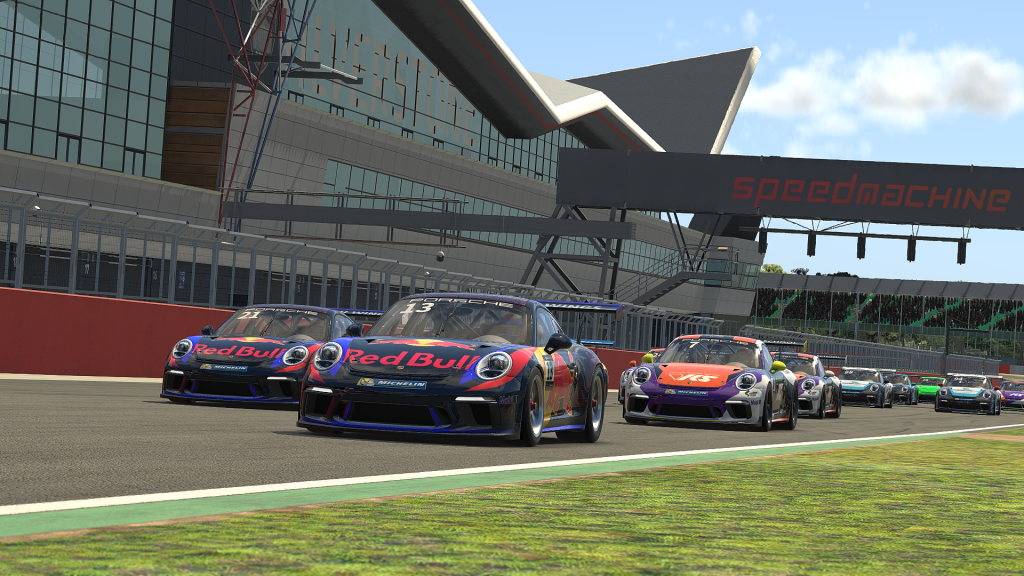 One of the newest track layouts in iRacing produced one of the most exciting World Championship races of the season on Saturday, as the Porsche Esports Supercup headed to Silverstone for its first taste of the circuit's newest Grand Prix layout. In the end, it was Red Bull Racing Esports' Sebastian Job who came out on top, as the championship battle between Josh Rogers and Maximilian Benecke remained tight as ever with just three races left in the season.
"I knew they were battling, but I had no idea how it was going," said Job, who led teammate Graham Carroll to a 1-2 finish in the sprint race and for most of the feature as well. "I had a great teammate behind me helping out, and especially in race one it was so helpful having Graham right behind me because I could put down the laps and try to help us pull away."
Rogers, Benecke, Mitchell deJong, and Jarrad Filsell entered the weekend as the top four in points, and subsequently posted the fastest four qualifying times before the eight-car inversion for the sprint race. Job, Carroll, and VRS Coanda Simsport's Jeremy Bouteloup shot to an early lead in the sprint, which featured few incidents but a handful of notable passes from top drivers. Rogers clawed his way up to fifth, while Benecke suffered a slowdown penalty to fall to 10th.
The action heated up substantially in the 30-minute feature, as Carroll faced attack after attack from the Coanda fleet of Bouteloup, Rogers, deJong, and Tommy Ostgaard. The intense battle for second enabled Job to extend a substantial lead, as the rest of the top five seemed to trade positions every single lap.
Something had to give, and it finally did just under 19 minutes in. Benecke, who had fought his way back into the top five, spun deJong, creating a chain reaction that saw Ostgaard bump his teammate and send deJong flying. Just three minutes later, Bouteloup spun and later drove through Carroll, sending his car into Rogers as the Australian attempted to dodge the contact. Rogers would continue on, but deJong and Carroll would suffer DNFs.
Despite all the chaos, both Benecke and Rogers would end the event with podium finishes, coming home second and third. Rogers would make a valiant effort to pass Benecke in the final corner, only to clip a curb and lose just enough momentum to be unable to make the pass.
"Race one was really critical for overtaking, and I couldn't find a spot anywhere, so I just had to hope for some luck in the feature race," Benecke explained. "There was a bit of carnage in front of me, which gave me some positions, and I had some insane fights with people. The last three laps against Joshua were an insane battle—my tires were completely gone, I was sliding, and I had no traction through any corner. I was sweating my way through, but on the last corner everything worked out. I would've never thought that I could get up to P2 at the end."
"With the championship battle so tight, this race was challenging to try and come out on top," Rogers added. "With a new track, it was a little bit of an unknown as to how the racing would pan out. Towards the end of the race there was a little bit of really, really good racing. If I was able to get the job done on Graham earlier I think it was possible to catch Sebi, but unfortunately I had a slowdown on the exit, and it was challenging to get back to the front."
Porsche Esports Supercup standings through seven of 10 rounds are as follows:
Josh Rogers, 667
Maximilian Benecke, 658
Mitchell deJong, 574
Sebastian Job, 558
Patrik Holzmann, 531
Martin Kronke, 514
Jarrad Filsell, 498
Jamie Fluke, 449
Graham Carroll, 447
Tommy Ostgaard, 414
The inaugural Porsche Esports Supercup season continues in two weeks' time at the Nurburgring. As always, the race will be shown live on the iRacing eSports Network on Facebook, Twitch, and YouTube, with live coverage provided by RaceSpot TV.
---
You may also like...
---