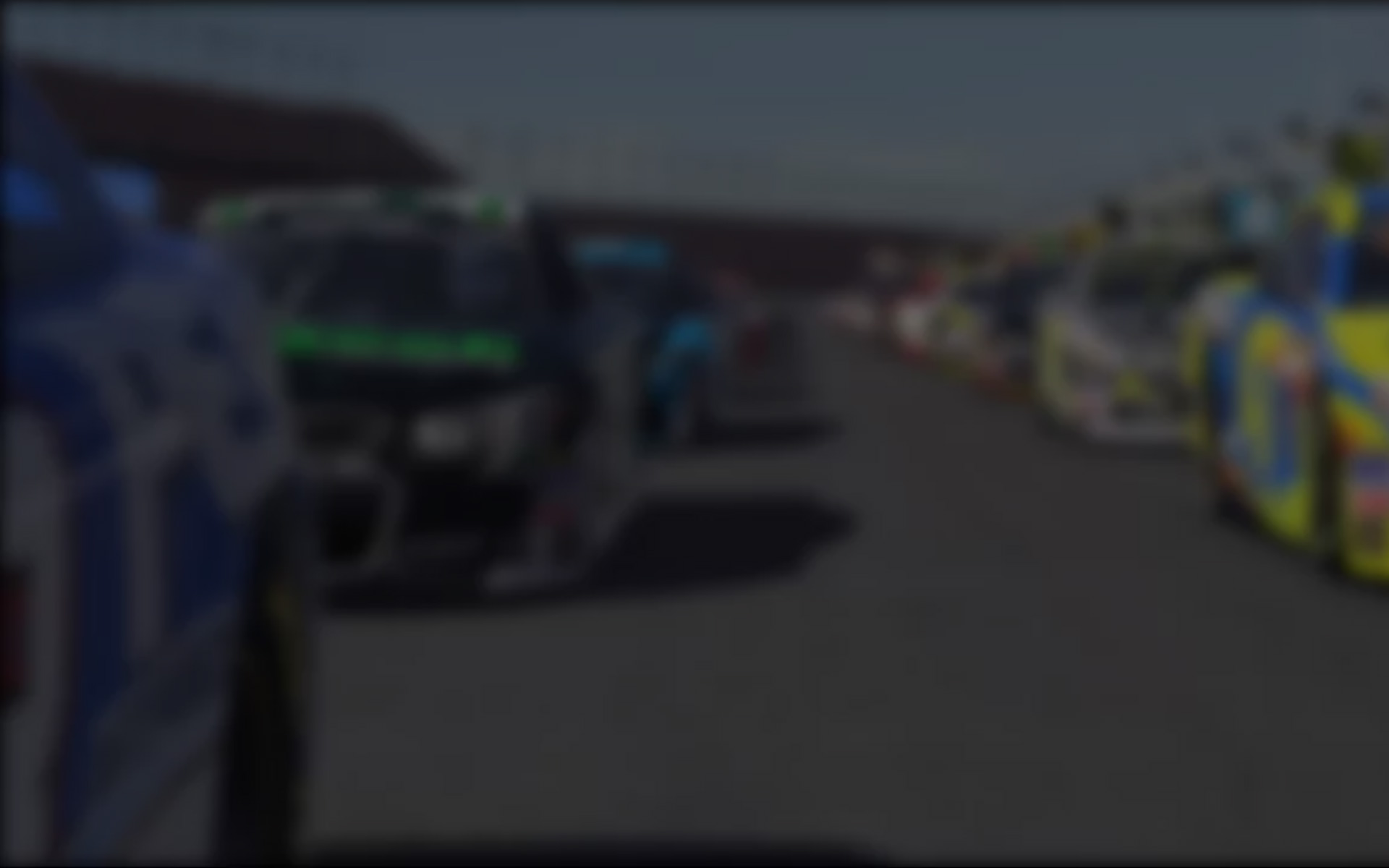 Round Ten of the iRacing.com Cadillac Cup brought the Cadillac CTS-Vs to California's Mazda Raceway Laguna Seca.  A total of 664 sim-racers signed up for a race during the week with 188 of them turning a qualifying lap for the week and 143 drivers taking part in the time trial competition.  Although Dylan Sharman currently holds a 100 plus point lead in the championship race (and appears well on his way to a third consecutive title -Ed), the battle for second in the overall championship is heating up with Nathan Moore, Carlos Reyes Aiguadé and Pavel Okhrimenko vying for the runner-up spot.
Qualifying Top 10
Qualifying for round 10 was lead once again by Sharman with a lap time of a 1:21.605, while Aiguadé being the only other driver under the 1:22 barrier. Moore was third with Nikita Gorlov fourth ahead of Okhrimenko, Vasiliy Zaitsev and Jamison Sampaio Santos. Xavier Cuartero Silvente, Daniel Herrera and Muhammed S Patel would round-out the top 10.
SOF Race of the Week
The biggest SOF race of the week (3277) started at 20:30 GMT on Monday.  Sharman took full advantage of his pole position to lead from start to finish.  Not that he had it easy, as Aiguadé was glued to his rear bumper for most of the race and was finished .3s behind at the line! Daniel Kelly5 completed the podium finishers ahead of Daniel Herrera with Robert Ganley finishing fifth ahead of Silvente with Mark Foley coming home in seventh place. Tarcilo Cordeiro finished eighth while Oliver Brandt and Nikolay Shklyar would round out the top ten.
Moore and Michael Engelage both had Turn One incidents which put them back in 11th and 12th with Richard Schouteren the last driver on the lead lap in 13th. Kristopher Hen and Guillem F Antunez Saurat both finished a lap down while Wim Bries and Jens Christoffersen both suffered DNFs.
Top 10 Point Scorers for the Week
Sharman topped the points with 205 points with Aiguadé second for the week with 184 and Okhrimenko third on 177 points. Herrera and Zaitsev rounded-out the top five top scorers, while Ganley was sixth for the week with Gorlov seventh on 151. Moore, Silvente and Kelly5 rounded-out the top 10 for the week.
Championship Standings – Top 3 Divisions
Division 1 – Sharman leads with 1349 points with Aiguadé on 1151 points, only one point ahead of Moore.
Division 2 – Ganley leads Engelage by 66 points while Christoffersen sits 122 points back from Engelage on 865.
Division 3 – Okhrimenko has extended his lead to 295 points over Sampaio Santos while Zoli Brenner is 94 points back in third place.
Time Trial Standings – Overall Top 5
Kelly5 leads the overall time trial competition on 746 with Marc Mateo 12 points back in second.   Brenner holds-down third ahead of Ganley and fifth-placed Maik Rogin.
---
You may also like...
---