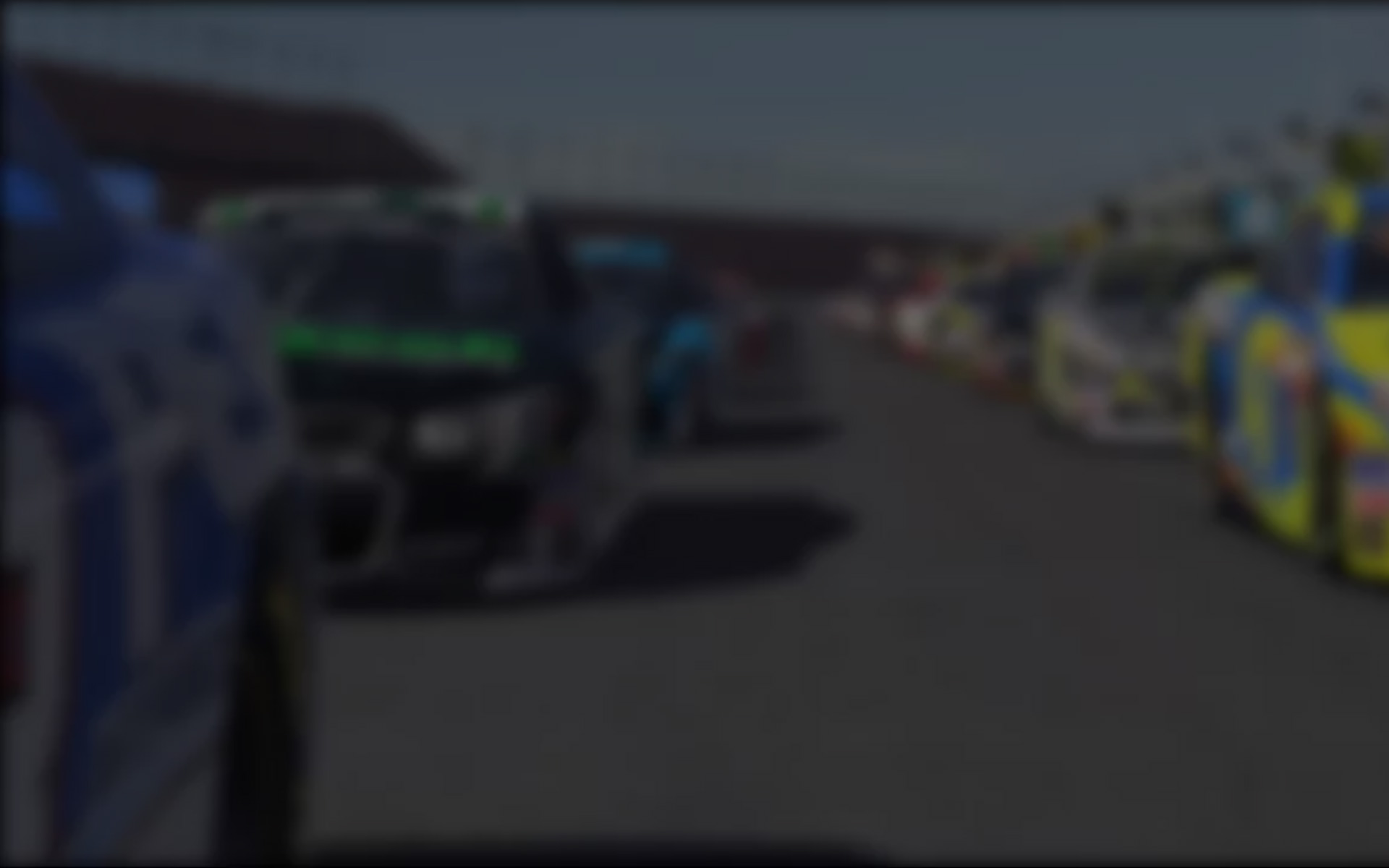 One week after completely stealing the show in the NASCAR iRacing Series World Championship race at Atlanta Motor Speedway, Steve Sheehan returned to AMS for the NASCAR iRacing Pro Series (NiPS) to lay a whooping on his fellow sim racers that will not soon be forgotten.
Sheehan not only lapped almost into the top five, he did it in the strongest field thus far this season. Sheehan started from the pole, and went on to lead every lap except one, which is when he ducked onto pit road for his green flag stop. Tyler Hudson finished a very strong second, although 10 seconds behind Sheehan. Josh Berry finished a, by his standards, lackluster third, while Dana Wymer and Jesse Atchison rounded out the top five.
What's more, Sheehan had plenty left in the tank, so to speak.
"I finished the race four laps to the good on fuel," he said.  "I am really glad to get another good points run early in the week, as it takes so much of the pressure off. Good job to everyone in the race, it is always a pleasure for me to run that many green flag laps."
In Wednesday's other split, Mitchell Hunt scored a huge win, bumping him up ten spots in the points. Ray Alfalla dominated the online race, leading 83 of the 120 laps, but Hunt was fastest when it mattered at the end. Alfalla did go on to victory on Sunday afternoon, but Wednesday's second place points total was better than the points he got for winning, so he'll stick with the Wednesday race for this week's points. Daniel Pope finished third, Byron Daley fourth, and Bryan Blackford rounded out the top five.
Friday morning hosted one race, which was won by Jason Burstein. Although a win is a win, the low strength of field only earned Burstein 266 points. In comparison, Sheehan earned 306 for his big win.
It took both Brad Davies and Brad Wright two shots to get a good result, but each was able to capitalize as they swept the Saturday night races. Davies, much like Sheehan, won by a very impressive margin of 10 seconds over Thomas Hazard. Not to be outdone, Wright walked away with his win by a massive (probably an understatement) twenty one seconds. Wright lapped the field through fourth place finisher Justin Thompson, leading 100 laps in what was the biggest "walk in the park" the NiPS has seen this season.
Green flag racing was in full force this week in Atlanta. No races had any excess cautions and all the races featured a round or two of green flag pit stops.  The long runs made the races all about strategy, and more importantly, tire conservation. Thus it was very clear who the best in the business were this week and most races were won by margins not seen in the history of the series.
Week 10 of the NiPS will be staged under the lights at Richmond International Speedway. Short track, short tempers, all under the lights for the first night race in NiPS history. Don't miss any of the racing action!
---
You may also like...
---