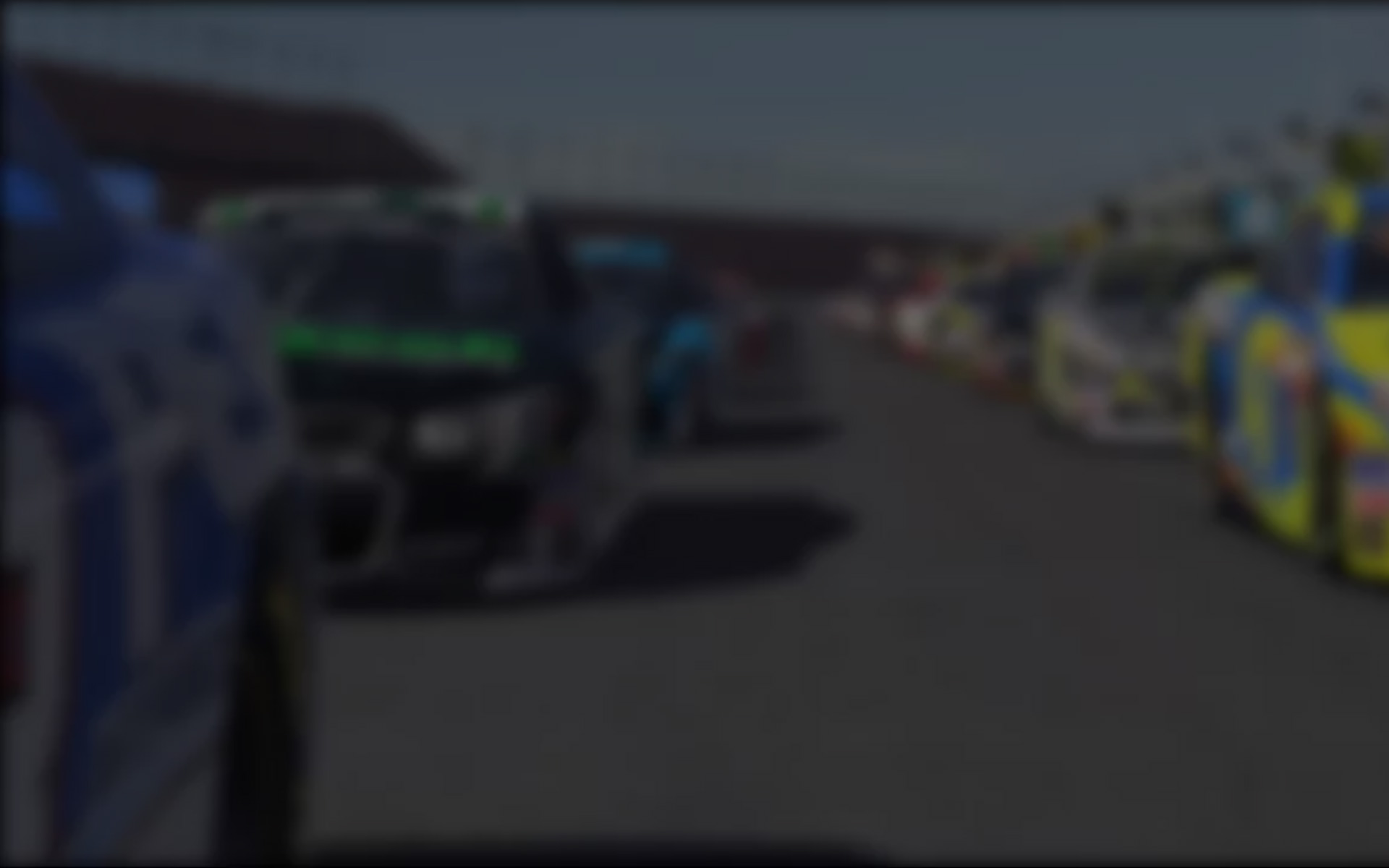 Iowa Speedway, a four-turned banked short track in the corn fields of Newton, Iowa was the watering grounds for Week Seven of the NASCAR iRacing.com National Series. iRacing's sim-racers enjoyed an action-filled week on the online version of the track that NASCAR champion Rusty Wallace had built himself. The track draws some of its design from Richmond International Raceway with the exception that it is slightly longer and the turns have more banking.
In this week's championship standings Nick Shelton edged-out Brandon Hauff by a mere point. Despite Shelton not claiming a single win, he was consistent and managed three top five finishes in three races. Shelton completed 150 laps leading two of those races; this in comparison to Hauff who made nine starts, captured five wins, and eight top fives as well as six poles, and led 258 of 449 laps. Rounding-out the podium was Zoltan Herczeg who captured six wins in 11 starts, seven top fives, seven poles, and led 264 of 543 laps. Just outside of the podium by one point was Jeremy Lukaszka who made a single start. Lukaszka sweept the board capturing one win, one pole, and leading 100% of the 50 laps that he completed. Lukaszka took home 151 points towards the championship total.
In the overall championship, CP Allen is in the lead with Don Stephenson behind him by a relatively small margin. Allen sits on top with 915 championship points to his name while competitors Stephenson and Austin Ogonoski hold 877 and 841 points respectively. Josh Crunkelton sits in fourth place with 794 points with Josh Wronkowski following behind with 770 points.  The biggest gainer in points at the top of the charts this week was Stephenson, who closed-in by 22 points on Allen, nearly cutting his lead in half. If Stephenson  continues this form he may very well take the season championship when we visit Langley Speedway in Week 12.
As for the 2305 Strength of Field race for this week's iRacing.com NASCAR National Series, EJ ORourke led the field from the drop of the pedal to the wave of the checkered flag. ORourke dominated in his #1 U.S. Chrome iRacing.com Chevrolet Impala SS, beating Wronkowski by 2.69 seconds while capturing the fastest lap time of the race, demonstrating why he boasts a 5348 iRating. ORourke's best lap of a 22.958s was the only lap to break into the 22 second mark with the next closest competitor only managing a 23.136s. In this race, ORourke captured 142 championship points. Behind Wronkowski's #6 car came Ryan Hinkle, who finished 5.61 seconds behind the leader in third place. Chris Melvin and Frank Owen IV rounded-out the top five. Of the 13 drivers who started, only two disconnected and only two finished off of the lead lap.
From the cornfields of Iowa, the NiNS heads to the sand hills of North Carolina and Rockingham Speedway.  Tune-in next week for updates on the NASCAR iRacing.com National Series here at inRacing News!
Images courtesy of EJ ORourke
---
You may also like...
---