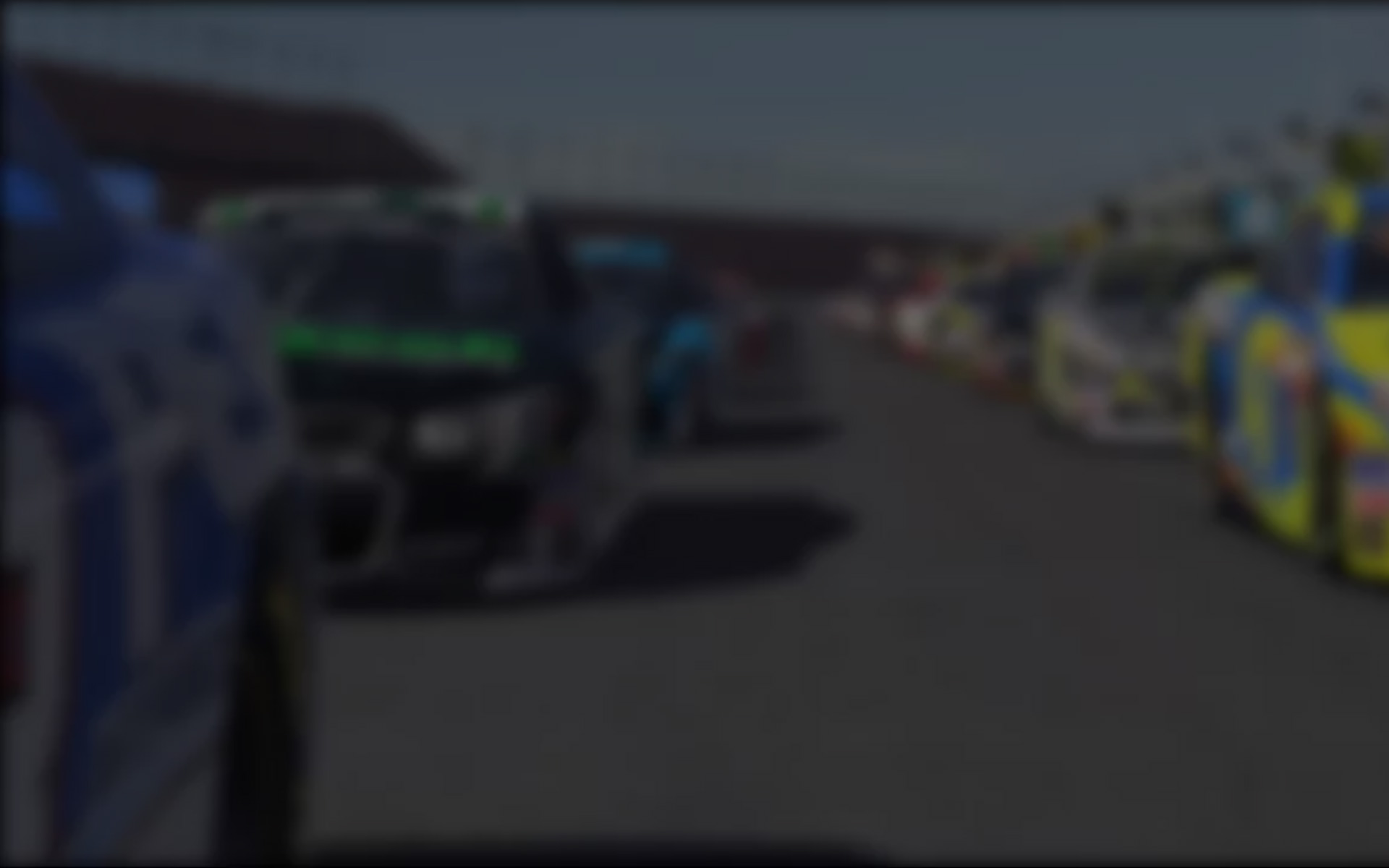 May 1st, 2016 by Jeff Jacobs
          A thrilling championship points battle came down to the final race at Road Atlanta, where Robert Hartley claimed the ST class championship in his Mazda MX-5 over defending champion John Allen in the XtremeMotorsports99.com road series on iRacing.com.  Ford Mustang FR500S sim-racer Travis Shifflett added a third-consecutive GS class championship to his trophy case by successfully defending a season-long challenge from Liam Hackwith.  The fourth season of this league series on iRacing.com featured clean and close road course races in both classes.  Eight different drivers claimed wins in the ST class this season, in races that frequently featured the top six drivers running nose-to-tail and door-to-door for dozens of laps. And while Shifflett and Hackwith dominated the top of the GS class, sim-racers battled for the opportunity to finish in the top five of the season standings to the very end.
          Coming into the final two races of the season, only Liam Hackwith remained in a position to deny Tyler Shifflett a third consecutive GS class championship.  A pair of wins to finish the season would give Hackwith the championship by a single point over Shifflett.  But by the end of qualifying at COTA in week 11, Shifflett made it clear he would not surrender his points advantage easily – taking the pole position by four tenths of a second over Kevin Ford.  Hackwith and Clint Vigus lined up in the second row with the remaining of the 12 Mustangs forming up behind them. At the green flag, the pony cars poured into turn 1 with Shifflett defending the inside line as Hackwith stuck within inches of his bumper.  Ford used momentum around the outside line to beat Hackwith into turn 2 and slot himself into second place.  Hackwith pressed Ford hard and as the two drivers battled, Vigus also challenged in the three-way battle for second place.  The opening lap dicing for second place allowed Shifflett to stretch out a six car length advantage on the field which grew to more than 20 car lengths just five laps into the race.
          On lap six, Hackwith finally got his opportunity to out brake Ford into turn 11 allowing him to take over second place.  Hackwith, Ford, Vigus and Jeff Jacobs comprised a four-car pack trying to change down leader Shifflett over the next several laps.  But lap after lap, Shifflett turned in lap times two to four tenths faster than Hackwith and the rest of the GS field extending his lead.  Vigus passed Ford for third and then leap frogged Hackwith during the pit stop on lap 12 to take over second place.  Vigus ran a torrid pace, eventually closing the gap to the leader to just 2.2 seconds, but Shifflett would lead every lap to claim the win and the season championship.  Vigus finished second, while Hackwith's third place finish secured second place in the championship standings.  Travis Davis turned in a strong performance to jump from seventh to fourth, followed by Russell Rudduck in fifth.
          In the ST class, points leader and defending champion John Allen had only a four point margin on Robert Hartley, while Travis Schwenke was also position to play the spoiler and grab the championship from third place.  Hartley made a strong case for his claim to the points lead by setting the top ST qualifying time by just 0.071sec over Nicolas Taeymans.  Allen and Schwenke lined up behind them in the second row.  On the opening lap, the Mazda driver raced cleanly through turn 1, with Hartley and Taeymans opening a three second gap on Allen, Giuseppe Iannucci, and Schwenke.  On lap two, Taeymans dove to the inside of Hartley at turn 12 to grab the race lead. For the next several laps, Hartley had a mirror full of Allen's MX-5 until Allen made the pass on lap 6 at the top of the hill into turn 1.  For the next seven laps, Allen hounded Taeymans while Hartley stayed close in third place – the three drivers separating themselves from the rest of the ST field.
          Allen and Hartley pitted on lap 12 while Taeymans waited until lap 13.  Allen's pit crew pulled off the faster stop, allowing him to zip into the lead just as Taeymans exited from pit road ahead of Hartley. Three laps later, Taeymans reclaimed the lead using the draft and lake braking to get around Allen.  Hartley ran closely on Allen's bumper looking for the points leader to slip in his defense of second place.    As Taeymans slowly stretched his lead, Allen and Hartley swapped positions twice in a fierce battle for crucial championship points. But that battle came to an end when Allen ran short on fuel for the final lap, having to coast across the finish and dropping to sixth place in the process.  Taeymans claimed the win, followed by Hartley, Andre Saunders, Iannucci and Schwenke.
          As a result of the short-fuel disaster for Allen at COTA, the final race at Road Atlanta became a winner-take-all contest with Hartley.  Both drivers had to contend with COTA winner Taeymans, who set the top qualifying position in the ST class at Road Atlanta.  Hartley lined up alongside him in the front row, while Allen and Iannucci claimed the second row.  At the drop of the green flag, Hartley immediately jumped in behind Taeymans looking for a clean start and opportunity to maybe put a gap on Allen.  But Allen pressed hard on the open lap to form a three-car lead pack with Taeymans and Hartley.  Behind them, Iannucci, Schwenke and Andre Saunders formed their own three-car pack of Mazdas to chase down the leaders.  Their strategy worked and by the end of lap three there was a six-car group battling for the lead.  In a critical moment for the ST points championship, Allen appeared to briefly lose his Internet connection approaching turn 10 at the end of lap three, sending his car spinning off into grass.  Allen rejoined the race in ninth position, many seconds behind Hartley who he had to beat to defending his class championship.
          Hartley's luck continued to improve.  Iannucci had just slipped by Hartley for second place on lap five when leader Taeymans wrecked after dropping a wheel into the dirt coming over the hill in turn 11.  The very next lap, Iannucci spun through turn 7, surrendering the lead to Hartley and second place to Schwenke.  Meanwhile, Allen needed to put in a blistering pace to be in position to catch Hartley.  He battled back to even lead a lap while the other ST cars pitted on lap 21. But any hopes for a heroic comeback for the defending champ ended on his lap out of the pits where cold tires or a momentary lapse in concentration caused him to spin entering the Esses sending him nose-first into the tire wall, ending his race.
         At the front, Schwenke hounded Hartley for several laps unit both drivers pitted.  A better pit stop for Hartley earned him a several second lead over Schwenke.  For the next 18 laps, Hartley maintained more than a five second gap over Schwenke and it seemed the final order was determined.  But on the next-to-last lap, Schwenke was suddenly only 2 seconds back from Hartley.  The race leader appeared to have reduced in pace perhaps to save fuel for the final lap.  Schwenke drew closer in every turn, until at the bottom of the hill entering turn 10, he made his move to the inside of Hartley.  Both drivers ran door-to-door up and over the hill, hurtling in the final turn just inches apart.  Schwenke used the momentum of the outside line to claw out a 0.074sec margin of victory over Hartley.  Iannucci made an impressive recovery from his spin to finish third, followed by Saunders and Jordie Fike.
          The results at COTA locked in the GS class championship podium, with Shifflett assured a third-straight title, Hackwith and third-straight bridesmaid, and Jacobs taking third for the season.  However, qualifying showed there would be no letup in the season-long competitiveness among the Mustang drivers, with Hackwith stealing the pole position by a mere 0.015sec over Shifflett, while Ford qualified just 0.084 further back, followed by Vigus only another 0.04sec behind.  Hackwith got a great start on the green flag, while Shifflett defended pressure from Ford, Vigus and Davis. By lap four, Shifflett had caught back up to leader Hackwith and made a pass going into turn 1.  But Hackwith counter attacked at the top of hill and retook the lead.  Meanwhile and great three-way battle ensued among Ford, Vigus and Davis in a multi-lap contest for third place.
          On lap 6, Shifflett again passed Hackwith entering turn 1 and this time successfully defended the counter attack to hold on to the lead.  Meanwhile, under pressure from Vigus and Davis on lap seven, Ford spun exiting turn 10 handing over third place to Vigus.  Davis slipped around Vigus on the next lap and would hold third place until the pit stop cycle on lap 19.  Up front, Hackiwth maintained pace with race leader Shifflett until pitting on lap 19.  Shifflett stayed out an extra lap and paid the price as Hackwith dashed past to take the lead just as Shifflett exited pit lane.  But an uncharacteristic mistake by Hackwith exiting turn 10 on lap 21 allowed Shifflett back into the lead, where he remained all the way to the checkered flag on lap 39.  The battle for third place between Davis and Vigus was decided on Lap 17 when Davis also seemed to miss a shift coming out of turn 10, allowing Vigus by to try to catch the two front runners.  The final finishing order would remain Shifflett, Hackwith, Vigus, Davis and Rudduck – who jumped all the way up from an eighth place start.
          With the victory at Road Atlanta, Robert Hartley won the ST Class Championship with a final score of 292 points.  The win at Road Atlanta allowed Travis Schwenke to leapfrog John Allen to take second place by a score of 290 points to 289 points.  Giuseppe Iannucci (269) and Jordie Fike (253) rounded out the top five.   In the GS class, Tyler Shifflett made it three in a row in Mustang class with 338 points to Liam Hackwith's 325 points.  Jeff Jacobs finished third at 286 points, with Clint Vigus (263) and Kevin Ford (262) completing the top five.
          Season 5 of the Xtrememotorsports99.com road racing series has been announced and will feature a mix of international and American tracks.  New to the schedule are international tracks Outlon Park, Spa, Phillip Island, and Circuit Zolder.  Based on member voting, the series will also visit Barber Motorsports Park and Mid-Ohio, on top of favorites Daytona, Sebring, Road Atlanta, Watkins Glen, Road America and Mosport.  All races will be 60 minutes except for three 90-minut endurance races at Spa, Phillip Island, and the finale at Road Atlanta.  The new season will also include a new bonus point scheme to increase opportunities for more drivers to be competitive throughout the season, and prize payouts to fifth place in each class thanks to new series sponsor TD's Tree Service.  iRacing.com members interested in applying for open driver slots in either class should contact series administrator Kevin Ford at Kevin@xtrememotorsports99.com or through the series web page at
www.xtrememotorsports99.com
.  Season 5 starts on Monday, May 9th at 8pm eastern time on Daytona's road course.  All races are available for spectating through the Hosted Sessions page on iRacing.com.
---
You may also like...
---