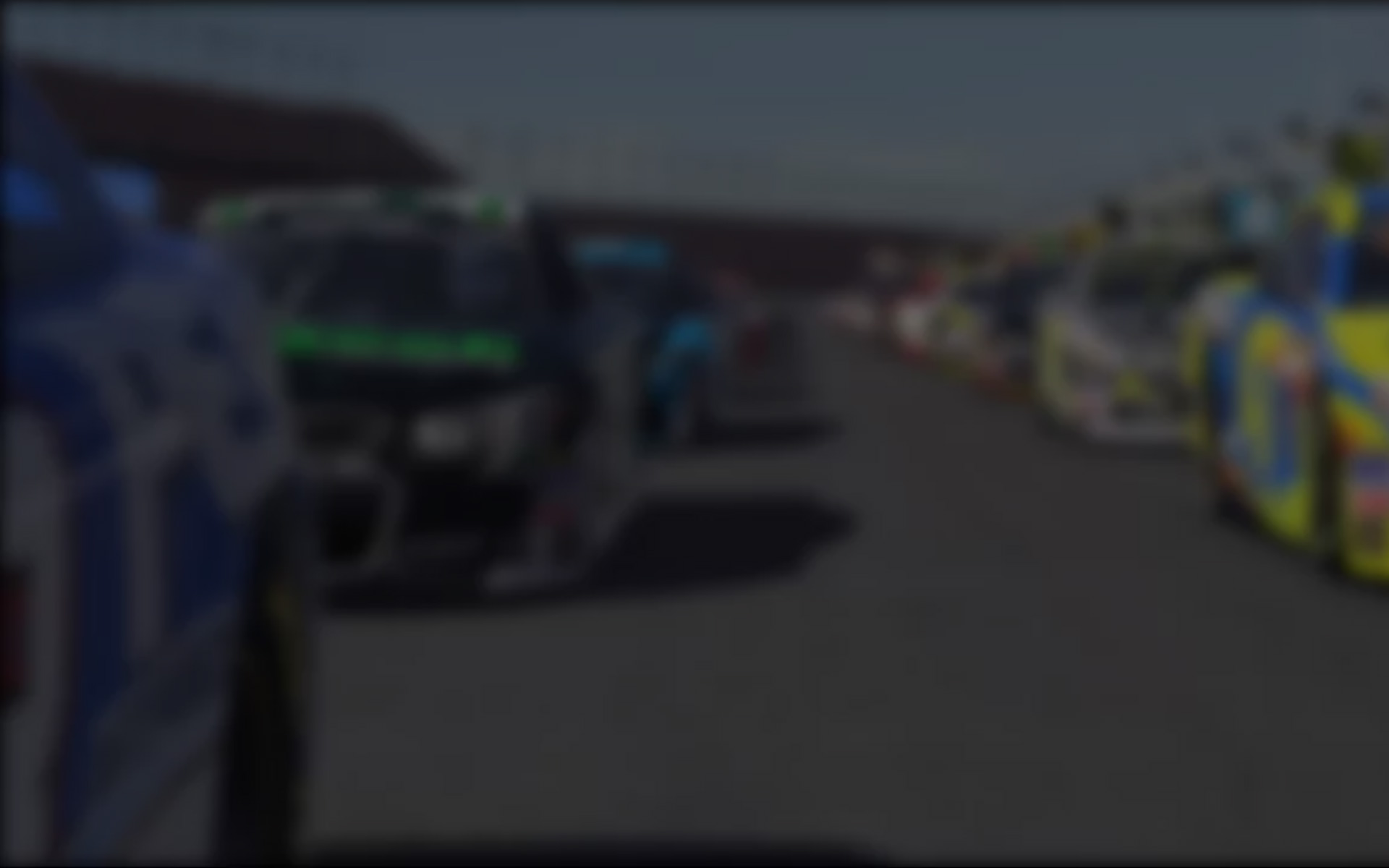 In one of the most exciting points finishes in Short Track Pro Cup history, for two of the three skill-matched divisions it all came down to the final week for the championship.  Going into the tricky-triangle at Concord Speedway, no less than four sim races still had a shot at the championship Premier and Sportsman divisions.   John Bage had already locked-up the Developmental Division championship the week before; all he needed to do was show up and turn a lap to take that division's crown.
In the Sportsman Division defending champion Chris Reynolds and challenger Dennis Brasfield were locked in a near dead-heat with Brasfield holding a slight 13 point advantage.  In the Premier Division the battle was even tighter with challenger Tony Dugan leading defending champion Jeremy Davis by a mere three points.  But, by the end of the 150 laps both defending champions, Reynolds and Davis, prevailed over their respective challengers to reclaim their online racing titles.
Due to an unfortunate late-race accident involving Brasfield, Chris Reynolds was able to cruise to his fourth victory of the season securing the championship by 13 points.  Despite finishing third behind second place Dugan in the finale (John-Michael Shenette won the race), a combination of bonus points and drop-week points shuffling allowed Davis to turn his three point deficit into a six point lead granting him his third straight Premier Division title.
Short Track Pro Cup ( http://www.stprocup.com ) welcomes iRacing drivers of all skill levels and experience levels by running three concurrent skill-matched divisions.   Drivers are matched by skill to insure close racing for every driver every week.  With over 60 drivers signed up for the new 2011 season set to begin on February 13 at USA International Speedway, it looks to be another exciting season on the horizon.
---
You may also like...
---