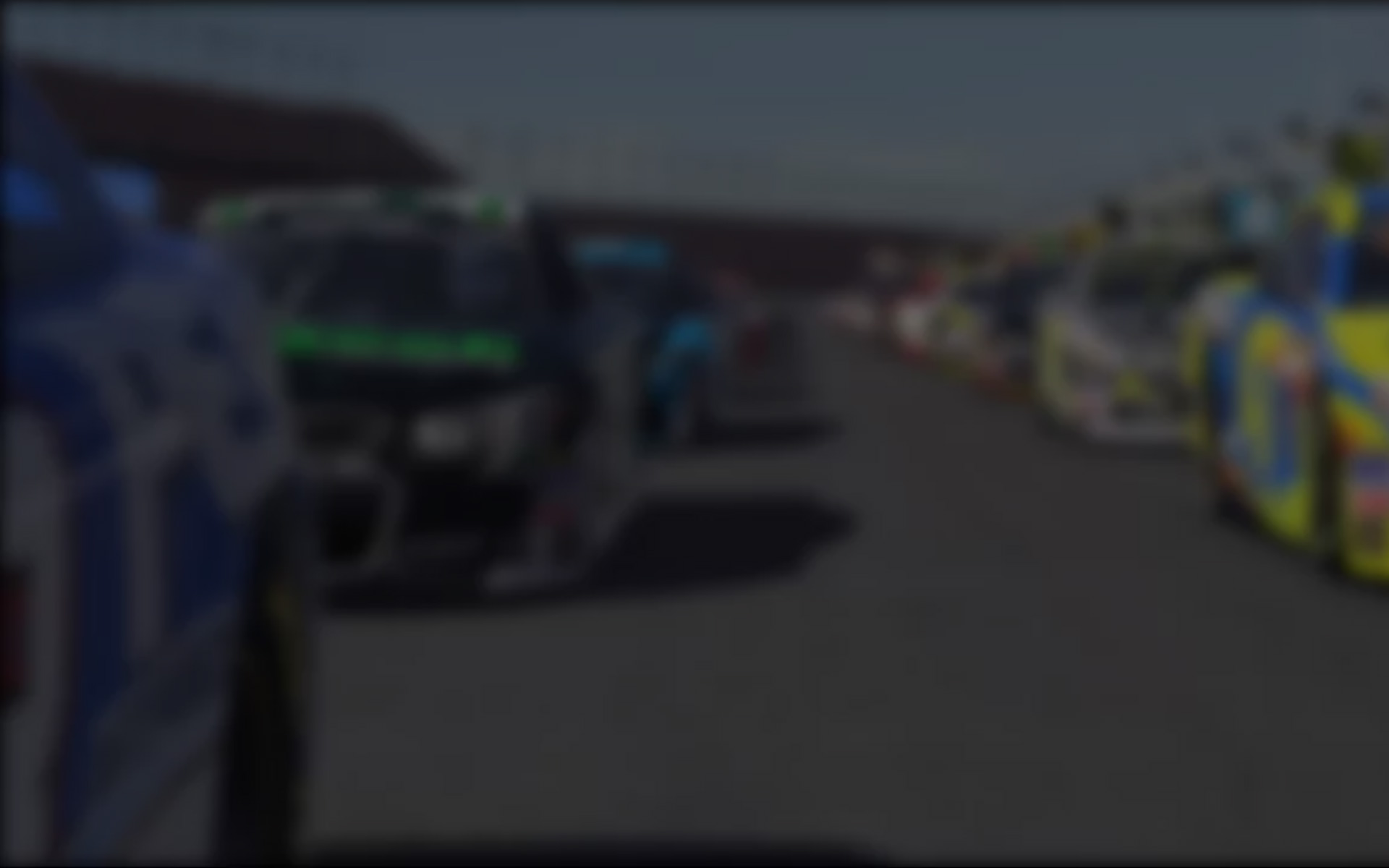 Week Three of the iRacing Street Stock Series took a trip to Stafford Springs, Connecticut to run on the half-mile short track of Stafford Motor Speedway.  Formerly a horse racing track, Stafford Motor Speedway switched to mechanized horsepower following World War II and has held races with all different types of racecars including weekly NASCAR events since the track entered a long term agreement with NASCAR in 1959.
The Street Stock Series features the iRacing Street Stock, which is based on the entry-level stock car raced at just about every local track and bullring around the United States.  The car is an exact replica of the Dale Earnhardt Jr-owned machine which competes on tracks all around the Carolinas.
Brett Robinson (Indiana Club) is a name not many people have heard of in the iRacing community, but he is slowly making a name for himself in the newly-formed Street Stock Series.  Robinson currently holds the championship point lead through three of the five scheduled weeks with 710 points.  His nearest competitor, D Neill, is only 71 points behind heading into Week Four at Oxford Plains Speedway.  "I love the power to weight ratio," says Robinson who has obviously found something he likes in the car.  During Week Three he racked-up nine total starts and recorded an impressive eight wins.
While Robinson may be leading the overall championship points, he did not score the most overall points for Week Three.  That disctinction was claimed by NASCAR iRacing.com Series World Championship star Theo Olson (Midwest Club), who collected a total of 163 points, just one point more than Neill.
Many sim racers said that the Street Stock Series' fixed setups provide a challenge unlike they have seen before.  "The super tight setups at Stafford provide an interesting combination and really force you to move around on the track to find a good line, which I find fun," says Olson.  Olson was able to score wins in his two races of the week and in dominating fashion as well, by leading all 100 laps of competition.
Although he fell just short of scoring the most points, Neill (Carolina Club) was the most impressive driver throughout the week.  Nine wins in nine races; that was the story of Neill's week at Stafford.  His most notable win was defeating Brett Robinson in a head-to-head duel.  Neill was able to pull a 7.779 second lead over the previously unbeaten Robinson and lead all 50 of the races laps to claim the victory.
The series gained some international attention this week with 38 drivers outside of North America competing in at least one race throughout week three.  Club Australia/New Zealand won the international battle for the week with ten out of the 38 non-North American competitors coming from Down Under.
Oxford Plains Speedway is the host for Week Four in the iRacing.com Street Stock Series.  Oxford Plains is unique among iRacing's short tracks in that its layout is completely circular layout; there are no "straightaways."   Coupled with the fact that it's three eighths of a mile in length, Oxford Plains' singular layout promises to deliver electrifying racing in Week Four.
---
You may also like...
---