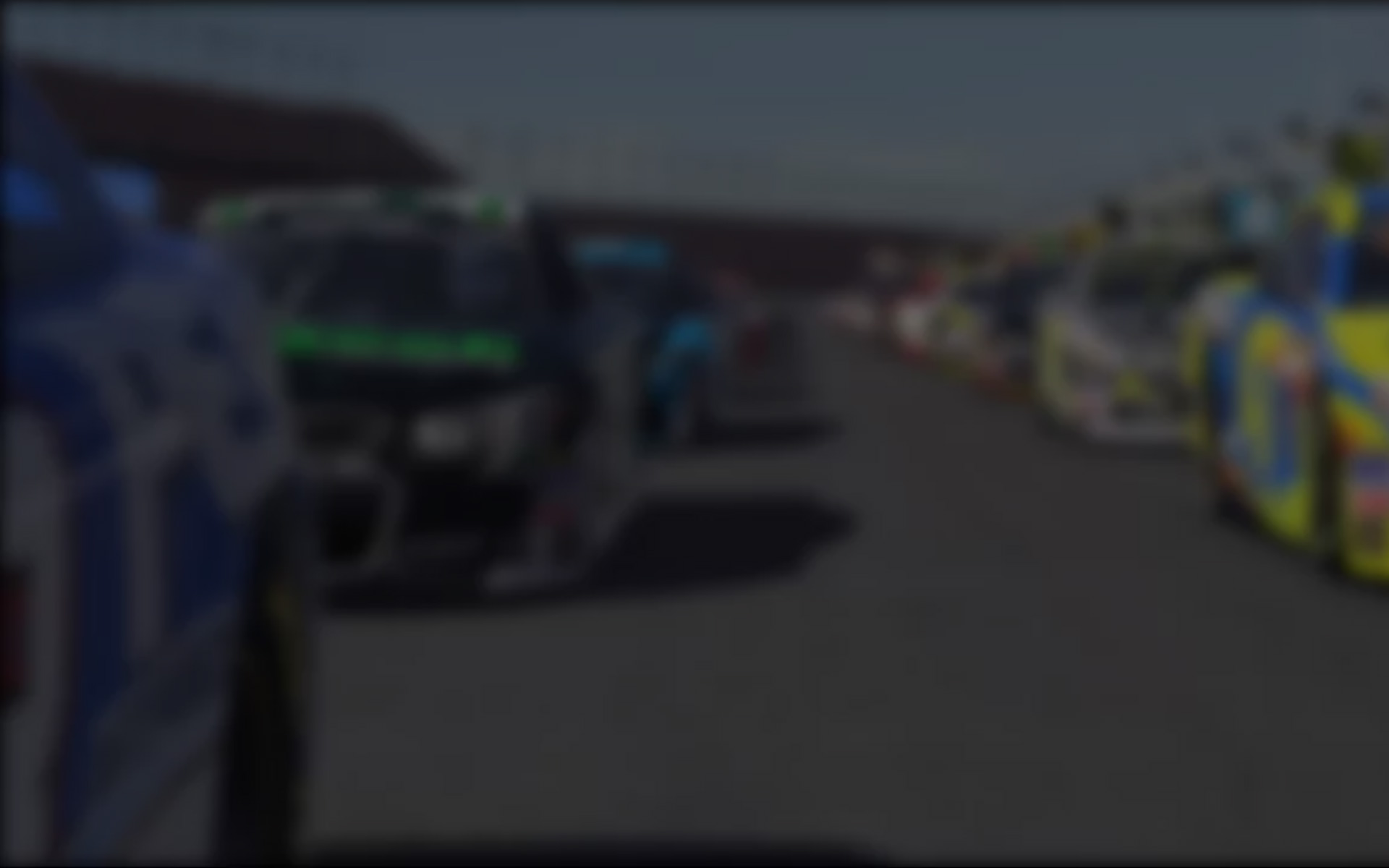 One afternoon in May I was testing iRacing's new Cadillac CTS-V at Watkins Glen when the mail arrived with an invitation to attend a Cadillac "arrive 'n drive" event at Monticello Motor Club (MMC).  Naturally, I accepted – immediately – and a few days later found myself pulling up to the gates of MMC, about 90 minutes northwest of New York City.
First a bit of background . . .
I currently own a BMW M5, and I also raced a GT1 Corvette in the SCCA and SVRA for more than 10 years.  I suspect that, as an M5 owner, I'm right in the sweet spot of Cadillac's target demographic for their V-Series.  So it's fair to say I had an advantage on the other folks at MMC that day.  After all, I'd already gotten a lot of laps in the iRacing Cadillac CTS-V at Watkins Glen and while the CTS-V is the full-on race version of the car, I anticipated the street legal version would share many of the same fundamental characteristics.
The first order of business was meeting Aaron Weiss, MMC track and operations director, and Lee Carpentier, MMC chief instructor, followed by a tour of their impressive facility which includes over 4 miles of race track which can be configured to run three independent circuits simultaneously.  There's a modern pit complex, garages, a comfortable club house and – best of all – a Sim-Sport.Net SR-1 rig equipped with iRacing.  The sim is equipped with triple monitors, sim-sport pedals and shifter and a Thrustmaster steering wheel.  Talk about state-of-the-art!
According to Aaron, the MMC members and instructors use the sim both for entertainment and as a coaching tool.
"The physics model in iRacing is so realistic that our members and instructor staff find it useful for high performance driver training," he said. "In addition, many members begin their careers at MMC but wish to go racing.  Many of them have been using our simulator to learn other tracks.  In addition, on slow days the simulator is a regular focus of attention for instructor show-downs.  Current iRacing MMC instructor champion is Corey Lewis who is a Star Mazda competitor."
I had the opportunity to drive both the 4- and 2-door automatics.  After three familiarization exercises events we were allowed to run on the track.  The first two events were classic driving school sessions, but the third was totally unfamiliar:  Drive at full speed, likely at least 60+ mph into a hairpin corner.  Slam on the brakes and turn into the corner under full braking.
The first time through I was most unhappy about the exercise as it absolutely violates everything we know as racers. The second and third time into the same exercise I did as requested then, on the last time, I really pushed and approached the turn at a pretty high rate of speed.  I slammed-on the brakes and turned the wheel hard left.  And whatdaya know?  The car tracked completely through the hairpin with absolutely no adjustments. I was most surprised, to say the least, and developed a new respect for the capabilities of the Cadillac.
"I developed a new respect for the capabilities of the Cadillac." — Fred Myers
Then I had the chance to put that new-found respect into practice.  We had three lapping sessions that enabled me to begin learn the track and really begin to understand the capabilities of this street car. First, the power of the 6.2 liter, supercharged V8 is simply incredible, with oodles of torque on demand any time, any place.  Yes, the cars were both automatics – and they both performed better than I could ever do with a manual. And the braking is incredible for a street car.  All this with a comfortable seating configuration and just a V-belt keeping me securely planted.
Bottomline?  I have taken my M5 to track days at Lime Rock and, after running the V series at Monticello, there's no question the Caddy was much more fun: faster and more responsive.  I wish I had more time to really explore this car's capabilities, but the little taste I had was most impressive.
Needless to say, the program came to an end all too soon, but not before I had a great time and, as you can see, developed a real appreciation for the Cadillac V Series.  Speaking of which, at the end of the morning session we were offered ride-along hot laps with one of the MMC instructor/drivers.  Lee (Carpentier) took me out for a couple of laps and very quickly put my racer ego to bed.  Sitting in the right seat while he drove for two laps, it was abundantly clear I had not driven this exceptional street legal car anywhere close to its potential . . . certainly not as close as Lee did.
Next time!
---
You may also like...
---