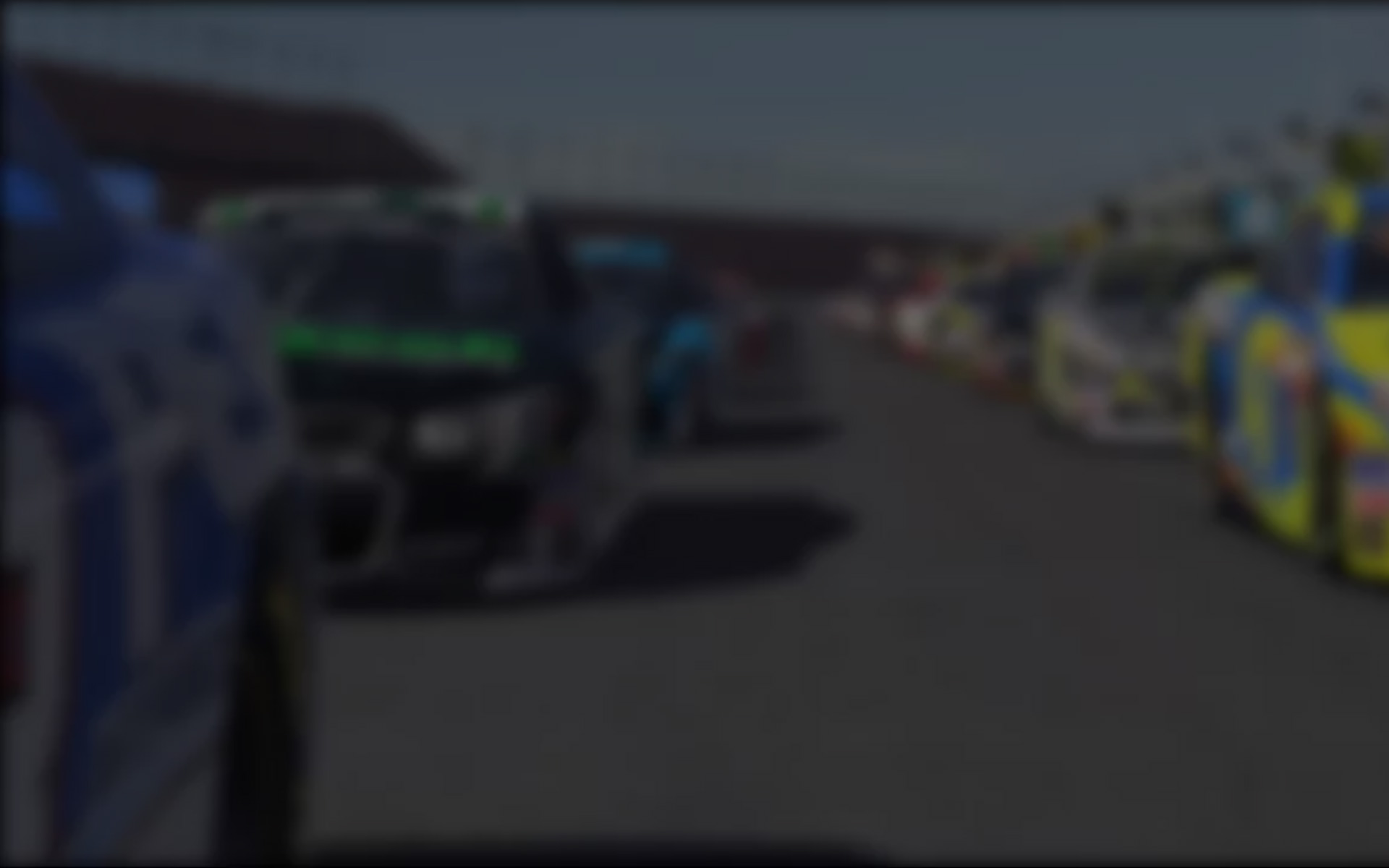 January 7th, 2016 by Paul Malokas
The early part of the Skip Barber 2k World Cup season has seen an influx of new racers and the return of some past champions. In the season opener Kenneth O'Keefe took the win at Brands Hatch. In week two, past champions Mikko Nassi and Philippe Leybaert both returned and Nassi took the win. This set up a visit to Road Atlanta and as expected the sim racing was close and dramatic.
Qualifying
Road Atlanta in the Skip Barber car is greatly influenced by the draft and the field can be spread out quickly by battles for position. This means qualifying is critical. The first lap saw Arjan de Vreede set the pace with a 1:36.177,  followed by Leybaert and Nassi. The second lap, however, saw Nassi set the pole time with a 1:35.747. He was the only racer to set a time in the 1:35s. He was followed by Leybaert and de Vreede. Behind them Ricardo Faria was starting fourth in his season debut. Fahim Antoniades, Gavin Marsden, Muhammed Patel, Paul Malokas, Ludwig Ghidi and Eero Tuominen rounded-out the top ten.
Race
At the start, Nassi got away cleanly and lead easily through the first few corners. Behind him de Vreede was able to get past Leybaert in the first corner. Further down the only changes were Ghidi and O'Keefe moving forward. Coming down the back straight, de Vreede moved to the lead and Nassi settled back into second. Ghidi and O'Keefe continued their climbs up the field with both gaining additional positions to put Ghidi into seventh and O'Keefe into ninth. At this point gaps had started to open up. The front 4 racers were starting to pull away from a group of Antoniades, Marsden, Ghidi and Patel. Behind them was another gap back to Malokas and O'Keefe. The only change in the next few laps, other than jockeying for position within these groups, was the race ending early for Ghidi after a minor contact in the final chicane.
The gaps continued to grow leading up to the pit window opening. Nassi, de Vreede and Faria chose to pit on lap 13, with Leybaert the only racer from the front group staying out. Nassi had a great pit entrance and pit stop and opened a one second gap to de Vreede and Faria. From the second group Marsden and Patel pitted together on lap 13 as did Malokas and O'Keefe. Patel came out ahead of Marsden and Malokas came out ahead of O'Keefe. On lap 14 Leybaert pitted and came out just behind de Vreede and Faria. Antoniades also pitted and came out into the battle with Marsden and Patel. He and Marsden came together almost immediately and ended Antoniades' day. Patel also had issues and needed to pit again a lap later. This left a damaged Marsden alone in fifth with Malokas chasing and then a small gap to O'Keefe in seventh. Behind O'Keefe was another gap and a group of Tuominen, Daniel Schwonek, Rob Read, Jim Parisis and Dekota Fripp.
At the front, Nassi was slowly pulling away from the chasing group of de Vreede, Faria and Leybaert. The chasers were trying to work together to close the gap, but Nassi was proving to be too fast. Behind them Malokas was catching Marsden quickly and was slowly pulling away from O'Keefe. The group fighting for the final positions in the top ten continued their battle and were eventually joined by Martin Ascher and Aurelien Bonnet.
In the final laps, Nassi continued to pull away and took his second win of the season by four seconds. The group of Faria, de Vreede and Leybaert fought all the way to the line. Coming down the final back straight Leybaert went from trailing to leading into the chicane. De Vreede got a better exit though and was able to pull ahead of Leybaert going into the final corner, but ran out of fuel just before the line and Leybaert took second by 0.013 seconds. Faria finished in a very close fourth. Behind them Malokas came home alone in fifth after passing Marsden. Marsden pitted after being passed and sent him down the field. O'Keefe came home in sixth by himself. The battle for the final places in the top ten was won by Tuominen who came home in seventh. Behind him was Fripp, Schwonek and Martin Ascher.
The win moves Nassi to the top of the championship. He has set himself up well, but he has already missed a week and will need to continue with the top finishes if he wants to win another championship.  O'Keefe falls to second place and de Vreede moved up into third place with their finishes. Next week the championship moves on to Homestead road course A.
Race results
Series standings
---
You may also like...
---