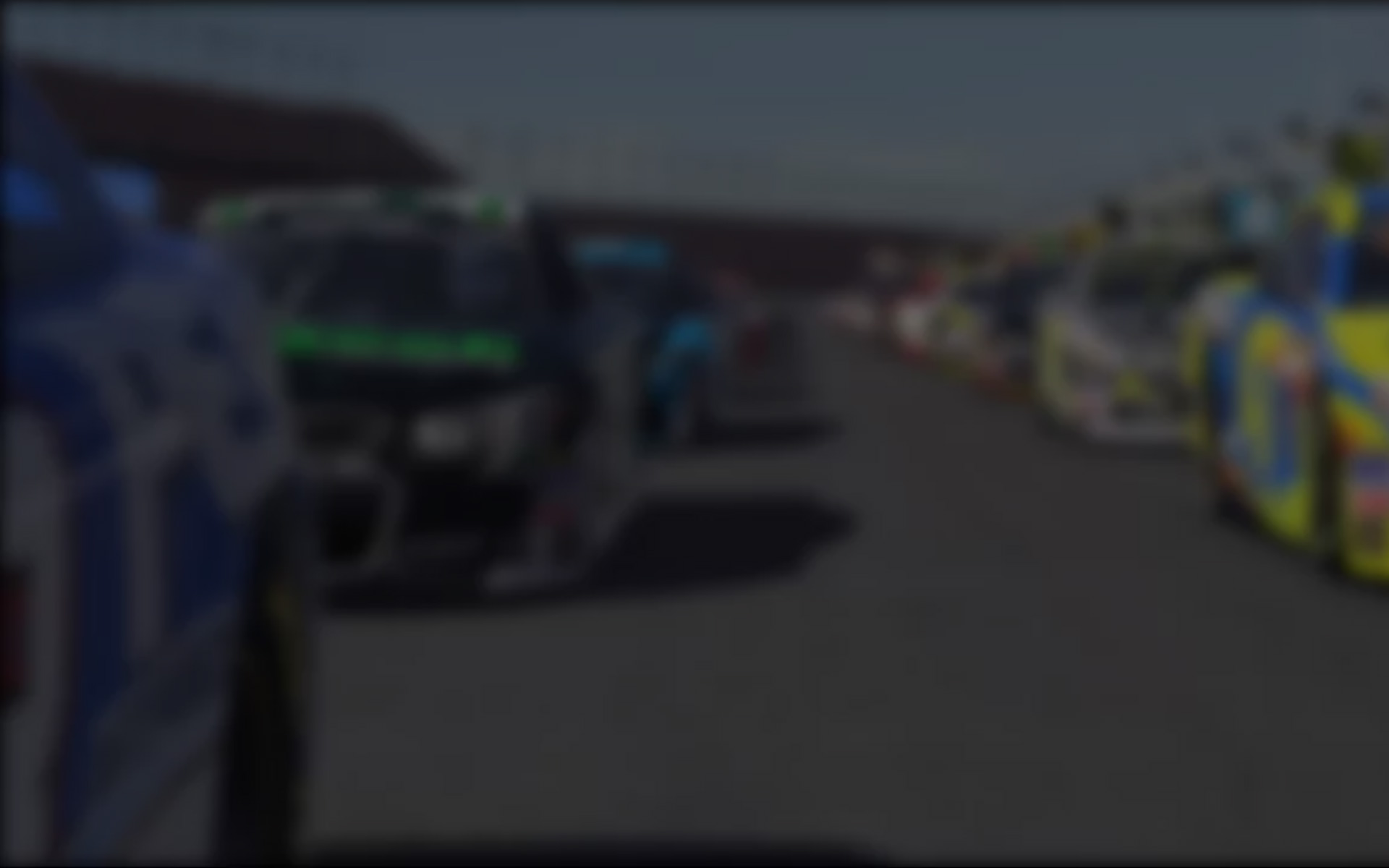 After 11 races of the third 2014 season for the UK&I Skip Barber League the championship was sealed by Sebastian Job who became champion last time out at Sonoma.  Even though Job had secured the title, he didn't take any breaks, and qualified in second place for the final race of the campaign on Sebring International Raceway's Modified layout.  Simon Povey sat on pole for the 18 lap sprint race, with his teammate Simon Hulbert qualifying in third.  Sadly Hulbert experienced some technical issues which would end up forcing him to start from the pits a few laps into the race.
Another surprise on the grid was 2014 Season Two champion Marcus Hamilton, who qualified in eighth and immediately advanced to P7 because of Hulbert's DNS.  Hamilton ran wide at the exit of Turn One which actually set him up perfectly to make a move at the inside of Turn Two.   He braked late and shot past Stuart Adcock and Graham Carroll, but unfortunately overcooked the corner and made contact with George Lambert and Carroll.  Hamilton spun into the grass and retired on the spot.
After a strong performance at Sonoma, Tom Ward must have been disappointed to start his day at Sebring in fourteenth.  He compensated for his low starting position by charging through the field at a high rate of knots, moving all the way up to seventh by Lap Five.  Ward was almost within striking distance of Adcock in sixth when contact with the outside wall at Sunset Bend damaged his F2000 and he retired.
As the field started Lap Eight Dominic Brennan began pressuring Marc Mercer for third.  Brennan took to the outside at Turn One but Mercer was under threat from Adcock at the inside, so Mercer stayed wider through the corner than Brennan may have expected.  Mercer held on to third, but Brennan lost fourth to Adcock in the skirmish.
With nearly half the race over, Job had already made several attempts to wrest the lead from Povey, and had even succeeded for a few corners before Povey reclaimed the top spot.  Lap Nine marked Job's first real claim on first place territory when he used the outside line at Turn One to demote Povey.
Povey came straight back at Job on the next lap, with Mercer in the mix as well.  Job opted for the outside line again in Turn One as the trio went three-wide into the very wide, very fast corner, but he lost out to Povey and Mercer and subsequently came under attack from Adcock into Turn Two before eventually settling into third.
At the start of Lap Ten there was a pretty big gap between Lambert and Rialchard Avery in seventh and eighth, respectively, but the battle ahead gave Avery the opportunity to close on his riv.  Under braking for Sunset Bend, Avery took the inside line before oversteering under braking  into Carroll, resulting in retirement for both drivers.
After five more laps the field was even tighter than the starting grid had been, with Povey defending his lead as best he could.  At the outset of  Lap 15 Povey had no choice but to take the outside line through Turn One (much like Job on Lap Ten) and lost positions to Mercer and Job with Mercer taking over the lead for the first time.
With less than two laps remaining Adcock got a strong slipstream on the Ullman Straight and went three-wide with Job and Povey.  Adcock grabbed the inside line for Sunset Bend and suddenly found himself in a battle for second place, not far behind Mercer.  Adcock took Povey without much issue, but Job successfully defended second as they started the final lap.
The biggest surprise of all came on the final lap of the race.  Not because of a crash, not because of a dive bomb, but because there were no position changes in the top ten.  Mercer maintained his lead on Job who, in turn, kept Adcock at bay even as he (Adcock) defended from Povey . . . and so on.  To make things even more interesting, the final results saw the top five finishers all cross the line less than a second apart with the top seven separated by less than three seconds after almost 25 minutes of sim racing.
In the championship Avery retained his runner-up status even though he didn't score at Sebring, with 165 points to Job's 233.  Povey and Carroll swapped positions, however, with Povey's fourth place finish and Carroll also among the non- finishers.  Lambert held on to fifth in the championship with 151 points, just one point behind Carroll, while Adcock's podium moved him into ninth, just ahead of Mercer at the conclusion of the twelve race season.
---
You may also like...
---