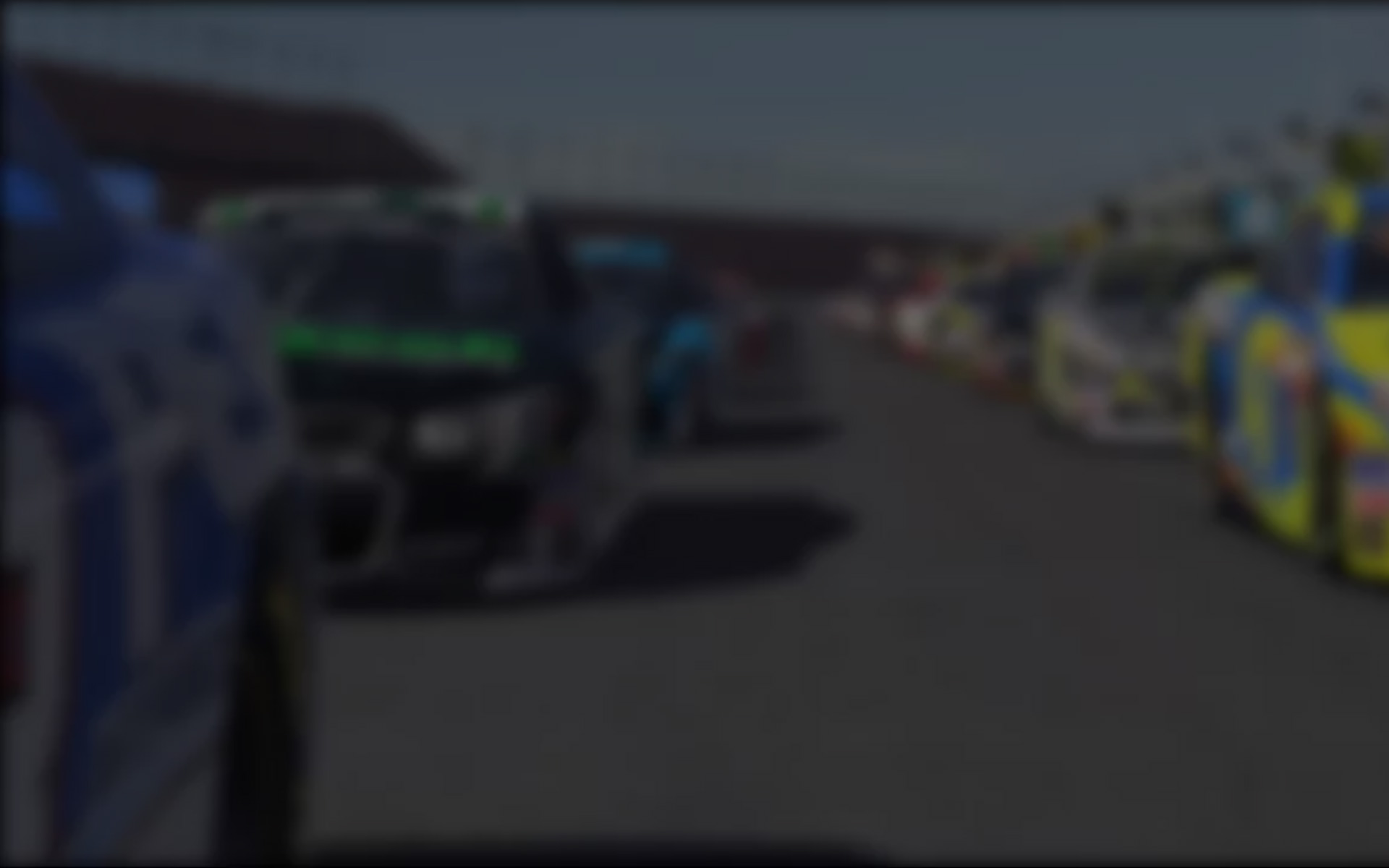 April 24th, 2017 by Rick Thompson
Unacceptable Racing driver Josh Skroupa cruised from start to finish and never seemed to lose control of the field for most of the race on Thursday night to grab his first victory of the season in the Premier Racing League Patriot Fire Series. Starting from the NP3 Designs Pole, Skroupa battled for what seemed like the majority of the race with road course ringer Brian Mellendorf, leading the majority of laps at Road America to a win at the Wisconsin road course, the second road race the series has seen this season.
"Man, I'm worn out! It's great to finally get a win after running up front all year without the results we would have liked" Skroupa said from the virtual victory lane. "We really just did a great job of saving the tires throughout the whole run to get the most out of the setup, we were definitely worried about Brian (Mellendorf) back there he is a great road racer so we just tried to keep him behind us."
Skroupa went on to say he was looking forward to getting back to ovals next week and hoped to get some more trips to victory lane.
Skroupa held-off road course master Brian Mellendorf, who was trying to get into victory lane for the first time himself this season and came up short one spot. Mellendorf stated he struggled at times with the setup on the car but was happy with his finish. "We didn't have to pass as many cars tonight as we did last time so that was nice, you just really had to be careful with your corners or you would burn up the tires."
Mellendorf pitted on laps 12 and 26 under green but was unable to surpass Skroupa who pitted the following lap. He was all smiles after the race though with his girlfriend Kaitlyn right by his side to congratulate him on his finish.
South Carolina's Tommy Rhyne was able to finish in third after a few weeks of some horrible luck. "It's so hard to finish in the top five in this series, guys have really brought their A game this season" Rhyne stated prior to the race. "I had to almost drive a perfect race for me to finish that good tonight, everyone had to really take care of their tires" Rhyne laughed as he left with this comment "I can't keep up with Skroupa here man, that guy can fly at this place!"
Although there were several small incidents and at least one multi car wreck that caused some sim racers to at least question why a yellow wasn't thrown, the event was only slowed once for the competition caution on lap 16. Everyone would take the opportunity to grab fresh tires and regroup for the final stretch. Contenders Brian Yaczik and Paul Pepper rounded out the top five with good showings and what should help them both in the points standings.
Bob Bryant maintained his points lead on the field with Nick Kohan moving up to second just 20 points behind him. Tommy Rhyne jumped a spot to third in points after his top five finish. Scott Eckrich dropped to fourth before the drop weeks were calculated and is expected to contend with Bryant for the spring championship. Ricky Hardin rounds out the top five in points and hopes to gain more ground next week.
The Premier Racing League Patriot Fire Cup Series heads to the Gateway Motorsports Park next for the Amsoil 200 on Thursday, April 27th at 9:00 p.m. EST. As with every Patriot Fire Cup Series race, the sim racing action can be seen live on the Global SimRacing Channel and the iRacing Live stream.
For more information on the Patriot Fire Cup Series or the Premier Racing League, visit premierracingleague.com.
---
You may also like...
---