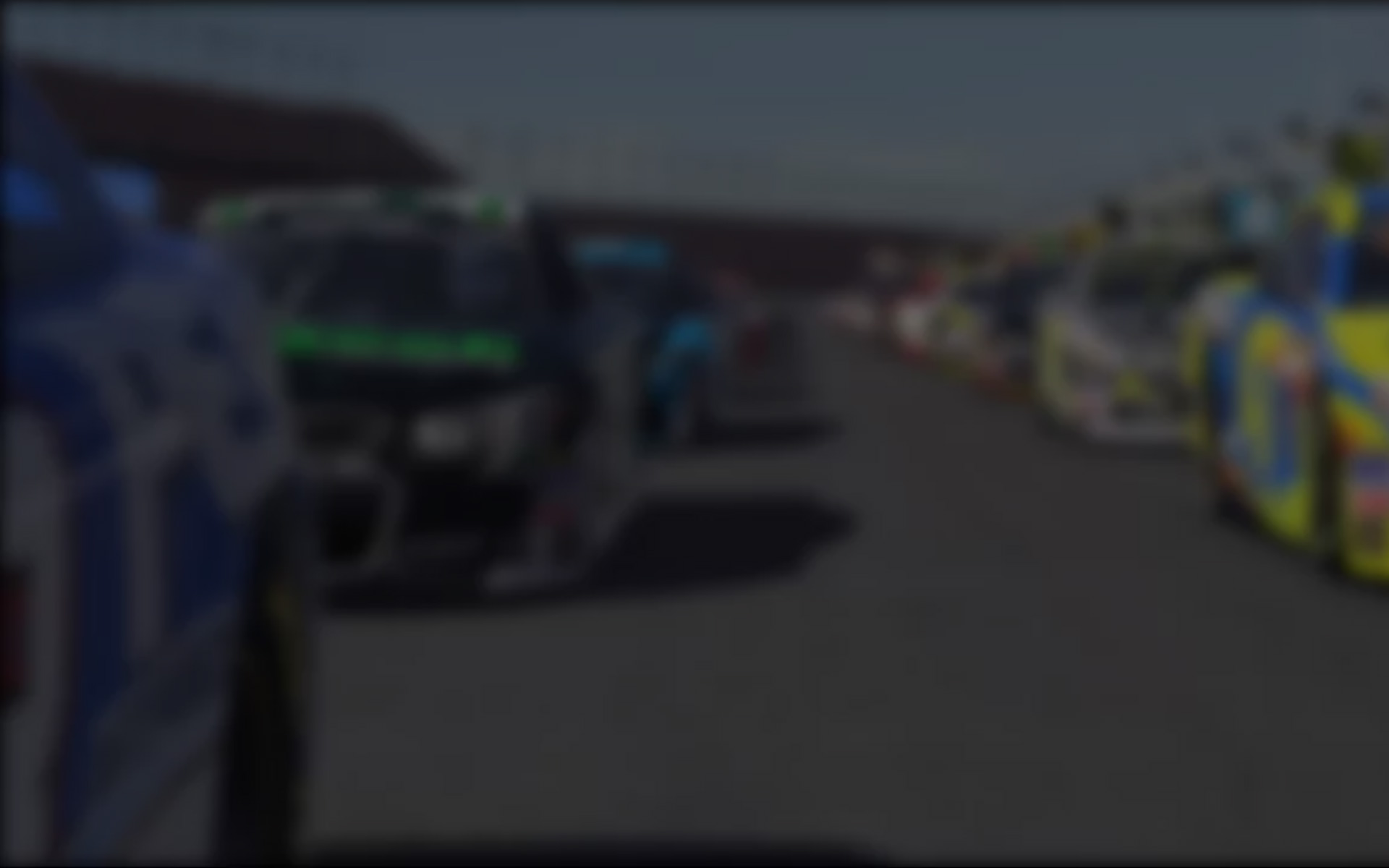 May 15th, 2017 by Premier Racing League
Josh Skroupa was able to avoid most of the carnage at The Paperclip and drive to victory lane for his second victory of the season Thursday night in the Premier Racing League Patriot Fire Cup Series. Starting from the NP3 Designs pole, Skroupa battled with several drivers all night trying to maintain track position at the Virginia track, but led the majority of laps and ultimately took home the grandfather clock.
"I just bought a house, I could use a clock" Skroupa said from victory lane. "It really got exciting there at the end, once the track got rubbered in it got really difficult to get around, Ricky Hardin raced me hard all night really clean so I gotta give him a shout out for the good racing between us."
Skroupa went on to thank Tommy Rhyne for talking him into his return to the Premier Racing League and that he was looking forward to the summer segment.
Drew Carroll brought his #87 Clipping the Apex Ford home in second. Carroll or "Mr. Excitement" had been the source of some attention by fellow driver James Krahula when Krahula painted his car to look like the #87 but sponsored by a scud missile. "Yea I don't have any comment on that, I wasn't trying to really get into anyone tonight but I seemed to catch a couple guys at bad spots in the corner because of my line, so I gotta apologize to those guys for the contact."
When asked if he thought he had a shot at the victory, he replied "No, I actually had some damage like everyone else out here but it is what it is, didn't make any friends but we will move on to Richmond and take it from there."
Carroll hopes to continue his momentum next week at Richmond.
Nick Kohan emerged as the surprise big winner of the evening after he pulled out the Spring Championship in exciting fashion. "The Rolling Rock is definitely going to be flowing around here tonight boys, man I still can't believe we won it!" said Kohan who would end up in a tie with Tommy Rhyne at the end of the segment but was named the champion due to his lone victory of the season at Phoenix as the tie breaker. "I thought the officials were wrong or maybe Steve Harvey was announcing it."
"I thought the officials were wrong or maybe Steve Harvey was announcing it." – Nick Kohan
Tommy Rhyne came home third in the race but was more frustrated with losing the segment championship tie breaker. Rhyne tried to snatch the victory at Martinsville with some last minute risky strategy of staying out on nearly 90 lap old tires with only three laps to go in the event. The move nearly paid off as the final caution would fly in the first turn of the restart but Skroupa had already managed to pass him on the fresher rubber.
"Just frustrated that we let it slip away from us," Ryhyne said. "I keep thinking about what if I had just gotten one more point somewhere, a position here or there, or one bonus point and we have that championship, just goes to show you how important every single position is out here week in and week out" an exhausted Rhyne would say after the event.
The 300 lap event was slowed a dozen times for 57 laps and the normal fireworks at a short track certainly flew. Plenty of door slamming and short tempers flared as they normally do here at Martinsville. At the end of the race there were not a lot of cars without signs of hard racing being easily identified. At least one sim racer had to be parked as a result of incidents on the track and others saw the race as a chance to rectify previous injustices. The new "race others how you want to be raced" rule was certainly in effect and being utilized.
Brian Yaczik would finish third in the segment standings with his late push. Brian certainly looks to stay in contention as the summer segment begins and for the season long standings. Tyler Dalton and Bob Bryant would round out the top five in the standings for the Spring Championship. Each segment consists of 12 races and there is a season championship that will continue throughout all three segments.
The Premier Racing League Patriot Fire Cup Series starts the summer segment and heads to the Richmond International Raceway next for the Commonwealth 200 on Thursday, May 18th at 9:00 p.m. EST. As with every Patriot Fire Cup Series race, the sim racing action can be seen live on the Global SimRacing Channel and iRacing Live.
For more information on the Patriot Fire Cup Series or the Premier Racing League, visit http://www.premierracingleague.com/
---
You may also like...
---