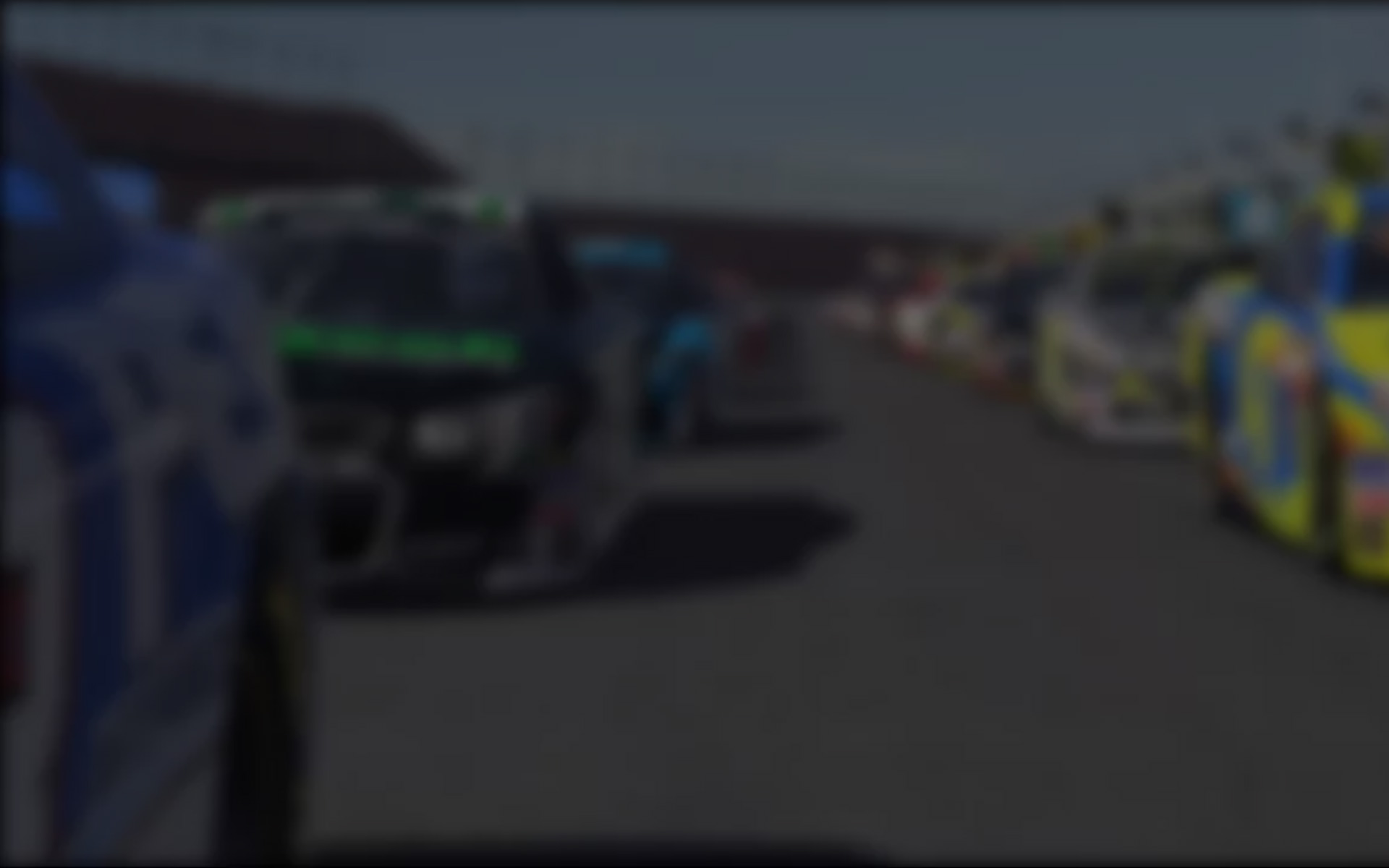 Michael Wu (Virginias Club) wowed the competition during Week Seven in the iRacing.com Street Stock Series.  Wu earned the most points and won the highest Strength of Field (SoF) during the week of online racing at South Boston Speedway.  Wu's win in the 2975 SoF earned him 186 points for the week placing him over real life NASCAR veteran Cale Gale (Carolina Club) by five points.  Josh Wronkowski (Florida Club), Elmar Erlekotte (DE-AT-CH Club) and Scott Hensley2 (Mid-South Club) completed the top five point earners during the week.  Ever hear the saying, "the last lap is the most important one?"  Well that was the case for Wu as he only led one lap in route to his victory during Week Seven.
Jason Robinson was the king of the fast lap this week as he laid down the fastest time in qualifying.  With a lap of 17.699s, Robinson became the only driver to (just) break the 17.7s.  Second quickest — and not far behind Robinson – came Josh Wronkowski with a time of 17.706.  Cale Gale, Thomas Mackey and Jake Perkins complete the top five for Week Seven qualifying.
Nick Ottinger (Carolina Club) was back to his familiar ways once again as he led the time trial results for Week Seven.  Ottinger's 10-lap average was a 17.787 compared to second place Jason Robinson who finished the week with a 17.808 average time.  Elmar Erlekotte (DE-AT-CH Club), Fred Moreau (Eastern Canada) and Thomas Bennett (New England Club) were the remaining top five drivers for time trial Week Seven.
Ottinger also is on top of the season time trial standings after seven weeks of competition.  He holds a 14 point lead over Jason Robinson and a 29 point lead over third place Nikolaus Neumann (International Club).  Jeremy Frye (New England Club) and Joshua Biddle (Atlanta Club) round of the top five for season time trial standings.
242.  That's the margin Ottinger has over Alastair Topley (England Club) and Kyle Hayden (Michigan Club).  Doug Lierle (California Club) and Kevin Thomas (Mid-South Club) are the remaining top five drivers after seven of 12 weeks in the iRacing.com Street Stock Series.
Tune-in next week as the iRacing.com Street Stock Series heads back up north to the Thompson International Speedway for some good short track racing as the top short track sim racers in the world try to tackle the half-mile oval.  And as always, please check out www.iracing.com for great promotions and to see how you can join the biggest online racing community in the world.
---
You may also like...
---