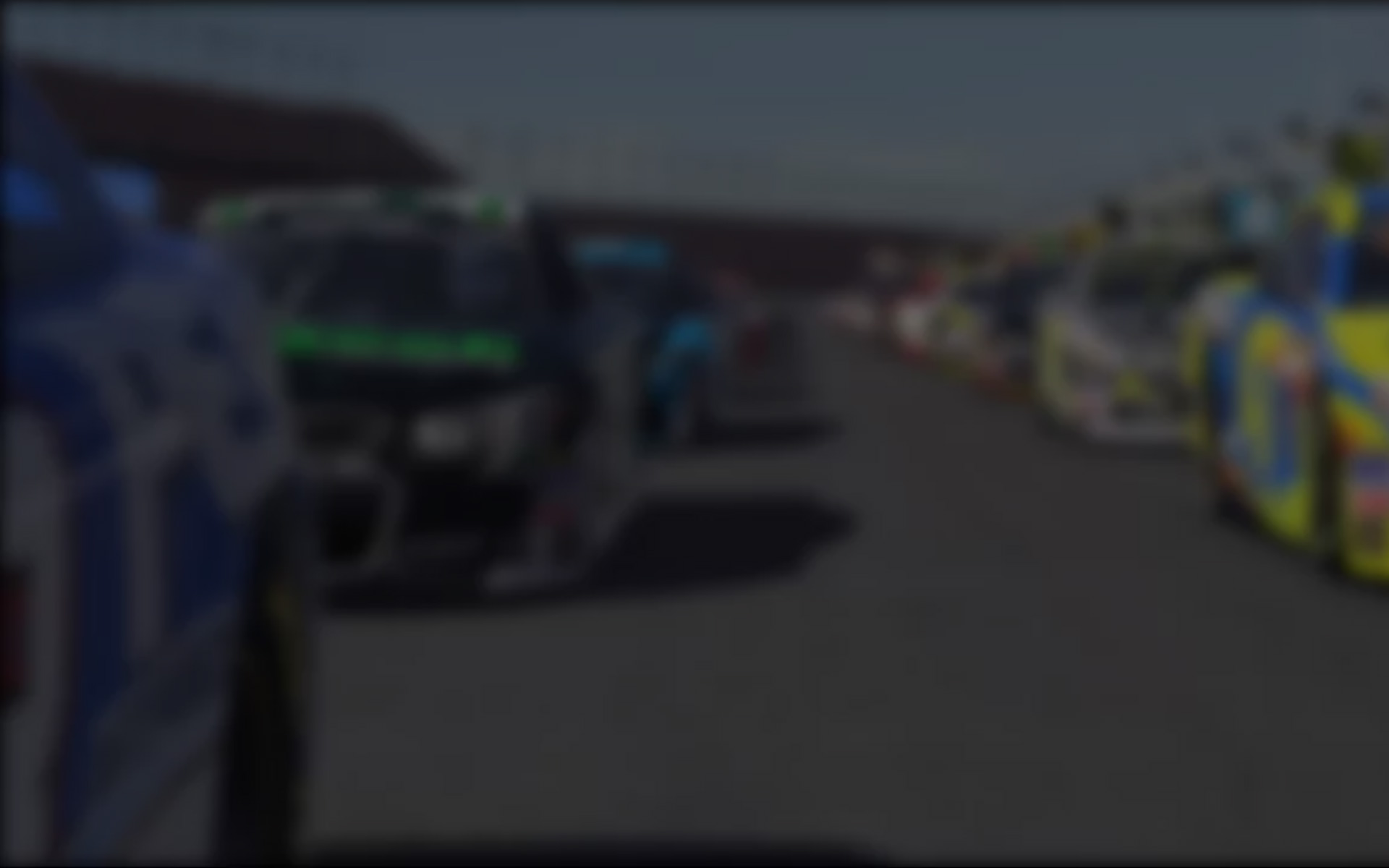 New Hampshire Motor Speedway is often considered a short track by many NASCAR drivers with its flat banking and low cornering speed, but for the NASCAR iRacing.com Late Model Series it is one of the biggest circuits on the schedule, with the cars reaching around the 130mph mark. The relatively flat Magic Mile would test the drivers' ability to tailor their cars to either the high line or the low line. Most drivers would choose the high line as it allowed for them to carry higher speeds and put less wear onto the tires. With many drivers staying away for the week to defend their traditional short track roots, who would be able to capitalize on the opportunity and move themselves up the leaderboard?
In this week's 3085 Strength of Field race, Lewis Crisp Jr. sat on pole followed by Christian Pedersen and Kenneth Smith. With such a wide and long track incidents and lapping seemed unlikely, and that proved to be the case. Though starting from pole, Crisp was only able to hang-on to the lead for 25 laps before Smith snuck by and led 20 laps of his own. As they passed the stripe, Crisp was just half of a second behind the no. 2 of Smith.  Pedersen's no.3 Chevy Monte Carlo crossed the line just under three seconds behind the leaders in third place after setting the fastest lap of the race by almost a whole tenth. In fourth came Tony Monge, three and a half seconds behind, followed by Russ Hunsinger (the only D-Class driver in the race). Just a second behind Hunsinger came Clay Jones, followed by Mark Walz with a margin of a half second. Simon Morrison finished nine and a half seconds behind the leader in the eighth position ahead of Michael Carpenter, William Flory and Barry Hines.
Due to his 3085 SoF victory, Smith leads the week with 187 points with Daniel Mabry just seven behind after winning one of his three online races. Tony Godwin took third after scoring two wins in two races for 169 points with Jones fourth at 163 points after also scoring two wins. Nick Zautner made eight starts in the week and captured five wins for 158 points. Two notable drivers were tenth place finisher Kevin Burris who made 16 starts and captured 13 wins, but for only 145 points. Ty Majeski, our reigning champion, made nine starts and captured eight wins for 136 points in the twelfth position.
As we begin Week Four, Jones sits in first place with 638 points, followed by Jay Walker with 577 and Majeski with 561. Burris has 537 points for fourth and Robert ONeal has 521 points in fifth. Jared Fountain sits on sixth with 497 points while being chased closely by Steven F Burnett who has 492 points. Mabry is in eighth with 473 points and Dale Shaw in ninth with 467 points. Zautner fills out our top ten with 456 points. However, look for Crisp to jump up a few spots once he participates in Week Four; likewise Ron Hagolin and Zautner.
For Week Four sim-racers return to the short track routine at Lanier National Speedway. Lanier is a wonderful oval which boasts an immensely wide racing surface, despite its short straight-aways. Lap times are in the quarter of a minute range and will require drivers to look after both their front and rear tires as they try to maneuver through traffic and make passes on their competitors.
---
You may also like...
---