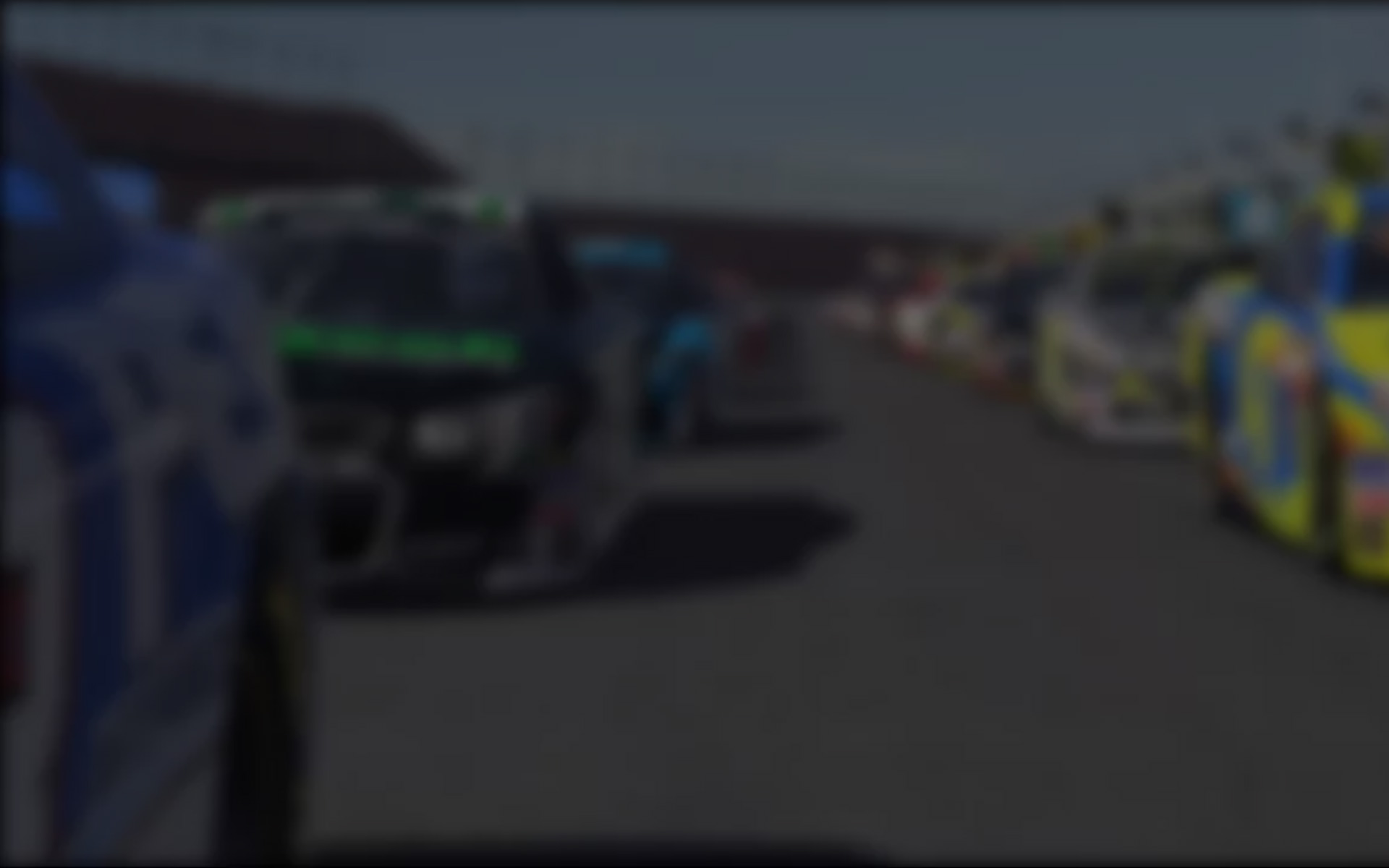 May 3rd, 2016 by Todd Steele
Week 7 of the Indycar Combined Series saw the simracers head to "The Tricky Triangle," also known as Pocono Raceway. Pocono is considered one of the most difficult ovals on iRacing. It has three very distinct corners: Turn 1 is heavily banked and bumpy, Turn 2 is more smooth and can be easily taken flat out, while Turn 3 is less banked. Together, these corners make it very difficult to build a setup that is aerodynamically efficient and has minimal tire falloff.
Joe Branch (Snake Pit Racing), qualified on pole with a lap of 40.371 seconds. Next up was Austin Espitee (HMB Motorsports) and Christian Steele (BansheeX Racing), with Marco Aurelio Brasil (Vortex Simracing) and Tim Holgate (Snake Pit Racing) rounding-out the top five.
Race time track conditions were 80 degrees and overcast with a 66% relative humidity, conditions that dictated the event would be dominated by pack racing. The first big incident of the race came on lap 13 and involved Brasil and Chris Stofer.  Stofer got loose off of Turn 1 and Brasil could not react quickly enough, contacting the rear end of Stofer's Dallara DW12 and collecting the unfortunate Joe Flanagan in the bargain.
After a few yellow flags, the race settled into some long green flag runs with Adam Dock, Brian Spotts, Espitee, Steele and Branch leading the way. This front pack fought hard but fair and clean throughout the middle of the race until Lap 50 saw Espitee lose control of his HMB Motorsports DW12. He spun off of the racing line and although he did not cause a yellow flag, the incident effectively ended Espitee's chance for victory.
Near the end of the race, the field still needed to make a final stop for fuel to make the finish. Branch was the first of the front pack to make a stop, pitting on lap 55, with Steele and Matt Pawelski following suit two laps later. Steele, however, came onto pit lane too hot and received a 15 second speeding penalty for his troubles. Dock pitted on lap on 58 but Spotts made a strategic move by waiting until lap 64 to stop.  His move paid handsome dividends as the race was destined to go green to the finish, thus fresh rubber proved crucial to overtaking and defending at the end of the long race.
The final lap saw Dock make a move around the outside of Spotts heading into Turn 3.  Pawelski attempted to squeeze his way into the bottom line and steal the victory from the Velocidaddy drivers only to  wash-up the track into Dock.  Spotts maintained his momentum through Turn 3 and out-dragged Pawelski to the finish to take the win by just .041 seconds.
Spotts' victory propelled him into third place in the combined championship. Thanks to his key victory at Richmond and good performances at Michigan, Watkins Glen and Pocono, Branch maintains his Combined Series lead. Steele maintains P2, but trails Branch by 36 points. Erick Davis maintained his fourth position with a solid performance at Pocono, along with winning the Monday night race at Barber Motorsports Park. Lastly, Combined "connoisseur" Pawelski moves up to P5 in the standings, even with multiple drop weeks heading into the final five weeks of the simracing championship.
Next week the Combined series heads down south to Autodromo José Carlos Pace, one of the most iconic race tracks found on iRacing. The Brazilian circuit should spice-up the IndyCar Combined championship, given that many American drivers are relatively unfamiliar with its unique challenges.
---
You may also like...
---