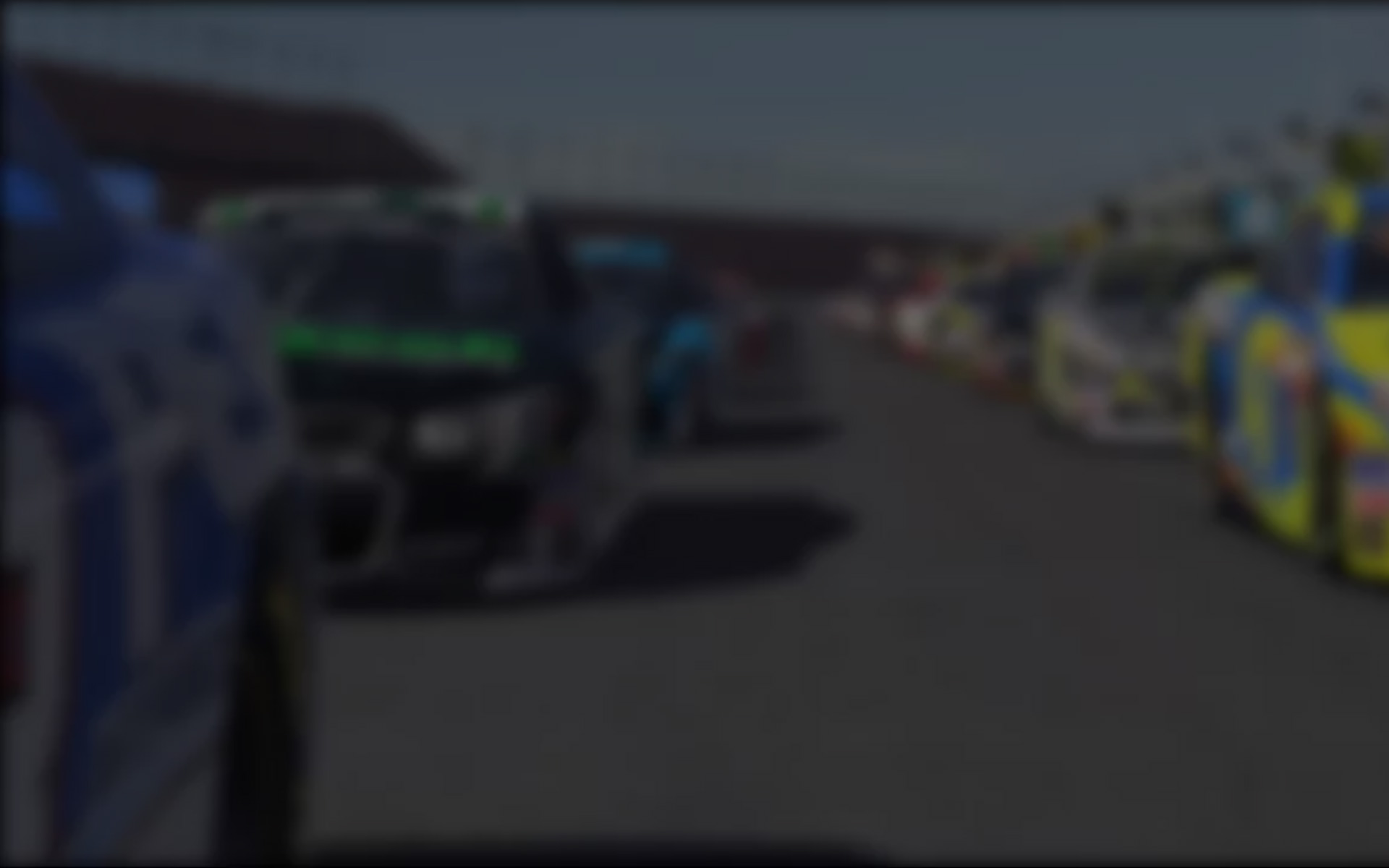 With only two weeks remaining in the the NASCAR iRacing.com Class A Series season, Michigan International Speedway hosted one of the most pivotal weeks of the season. With speeds well over 200mph, a comfortable feel for drivers was crucial. While some drivers stepped up their game to match the intensity of MIS, others lost ground at one of the worst times imaginable.
One driver stepping up his game not only this week, but this season is Kile Gottula. Gottula leads the NiCAS Division One standings by a considerable margin, and he put his stamp on the championship this week in Michigan. Placing himself at the top of the charts at MIS all but l locks-up the California sim racer's championship.  Although mathematically eligible, Steve Ritter would need a minor miracle to overcome his 218 point deficit to Gottula in the final week.
Gottula and Cale Dresbach led the charge in a field stacked with NASCAR iRacing.com Pro Series drivers. In all, eleven NiPS drivers finished within the overall top twenty-five this week, but it was two Class A drivers leading the way. Dresbach found victory lane in one of his four races, scoring a top five in all four, but his 231 point average was not enough to overcome Gottula. Although shut-out of victory lane, Gottula put together two solid races in the Irish Hills, earning himself 244 points along with the title of number one on the week.
An outstanding level of participation this week saw 527 drivers take on the high speeds MIS has to offer. Al Rodriguez set the bar high this week in participation with thirty-two starts, winning three of them. Rodriguez completed 2,825 laps around the 2.0 mile speedway. Surprisingly not far behind was Gabriel Solis, who started twenty seven races over the one week span. However it only took Patrick Baldwin eight starts to grab the title of "Most Wins" on the week, as he led 569 of his possible 800 laps to score six wins.  Matthew Moose and Charles Cosper were right in Baldwin's draft with five a piece.
Next week is not only the final week for 2011 Season Four, it will also provide new challenges for the NiCAS. Drivers and crew chiefs alike will have some learning to do as the series pays its inaugural visit to Kentucky Speedway for 110 lap races around the 1.5 mile oval. Next week at inRacingNews we will have a full wrap up of the weeks event's, as well as a run-down all the NiCAS champions, Divisions 1-10.
---
You may also like...
---