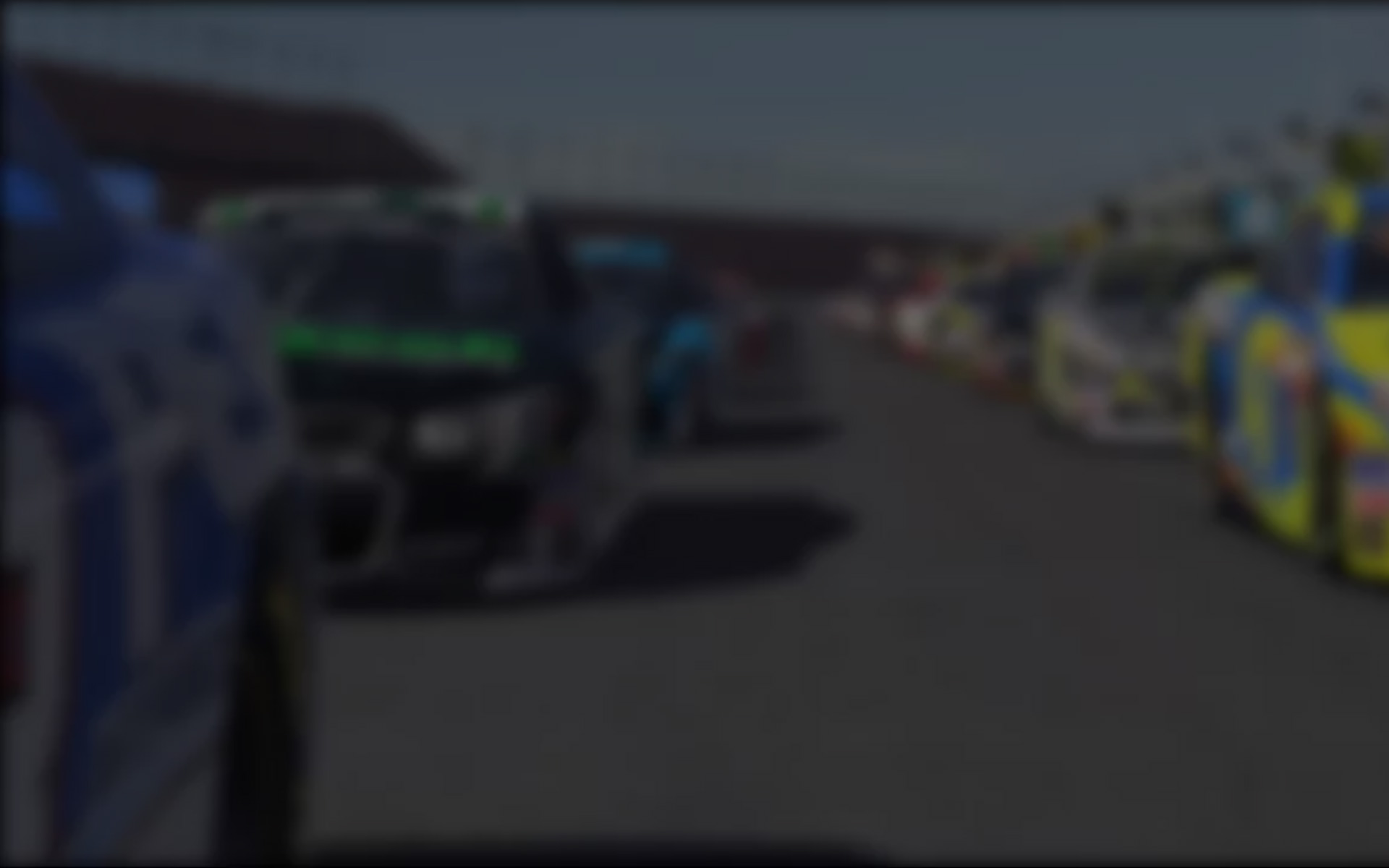 March 2nd, 2016 by Jason Lofing
Jake Stergios of Last Row Motorsports played a perfect tire strategy over the last 63 laps at Atlanta Motor Speedway en route to his first victory of the 2016 NASCAR PEAK Antifreeze Series Powered by iRacing.com. Stergios passed two-time series champion Ray Alfalla (Slip Angle Motorsports) with nine laps remaining and pulled away to win by just over one second.
Chris Overland came from twenty-seventh on the grid to finish third followed by Josh Berry (High Performance Motorsport & JR Motorsports). PJ Stergios, Jake's brother, rounded out the top five.
With the final 63 laps run caution-free, pit strategy came into play with the high amount of tire falloff. While other drivers opted to short-pit in hopes of picking up track position by being the first cars on new tires, Stergios and Overland decided to split the run in half. This strategy ensured the duo had the freshest tires on the last stint, but forced them to work through traffic.
After pitting, Stergios had 31 laps to come from eighteenth on his fresh tires, but instead of hot-lapping he conserved knowing drivers in front were on older, more worn tires. The plan worked to perfection as Stergios quickly moved up through the field. With 20 laps to go Stergios had made his way to ninth and was closing quickly on the leaders. Alfalla and Berry were doomed unless a yellow flag flew.
Ten laps later Stergios was on the back bumper of Berry, who gave way without a fight. Alfalla met the same fate one lap later but had an impressive drive to hold onto second despite Overland having fresher tires.
Alfalla looked to have one of the best cars in the field but his chance of winning was hurt due to an unfortunate break during what appeared to be a routine visit to pit road under green. Alfalla was leading on Lap 81 and was headed to pit road when Overland spun Casey Tucker in Turn Four. The spin brought the caution out when Alfalla was already on pit road. He chose to receive service but was caught a lap down and had to take the wave-around. The circumstances dropped him to thirty-fourth but the rebound to finish second with only half the race left could be a defining moment of Alfalla's season.
Patrick Crabtree also looked to be in the running for the win before a late pit road speeding penalty took him out of contention. Crabtree led 27 laps and had the track position to contend for the win but came into the pits too hot on his final stop, drawing a penalty and a bitterly disappointing thirtieth place finish.
Speaking of disappointments, reigning NASCAR PEAK Antifreeze Series champion Kenny Humpe found trouble for the second race in a row to open 2016. Humpe qualified mid-pack and was caught up in a crash during the second half of the race. The damage forced him to retire with a thirty-eighth place result. After two races the defending champ finds himself thirty-third in the standings and has a tough uphill climb ahead if he is to repeat.
Daytona winner Allen Boes retained the points lead with an eighth place result at Atlanta but his lead is just a single point over Jake Stergios. Alfalla is third, three points back and PJ Stergios sits fourth, four markers back. Brandon Schmidt is another five points adrift and bookends the top five.
Week Three takes the NASCAR PEAK Antifreeze Series drivers to Phoenix International Raceway; the first of only two short tracks on the schedule. Boes, Stergios, and Alfalla are in prime position early in the season and all three will be looking to take control of the championship. Will someone emerge from the pack or can Humpe rekindle his 2015 success? Make sure to catch all the action from PIR in two weeks' time on iRacingLive!
---
You may also like...
---