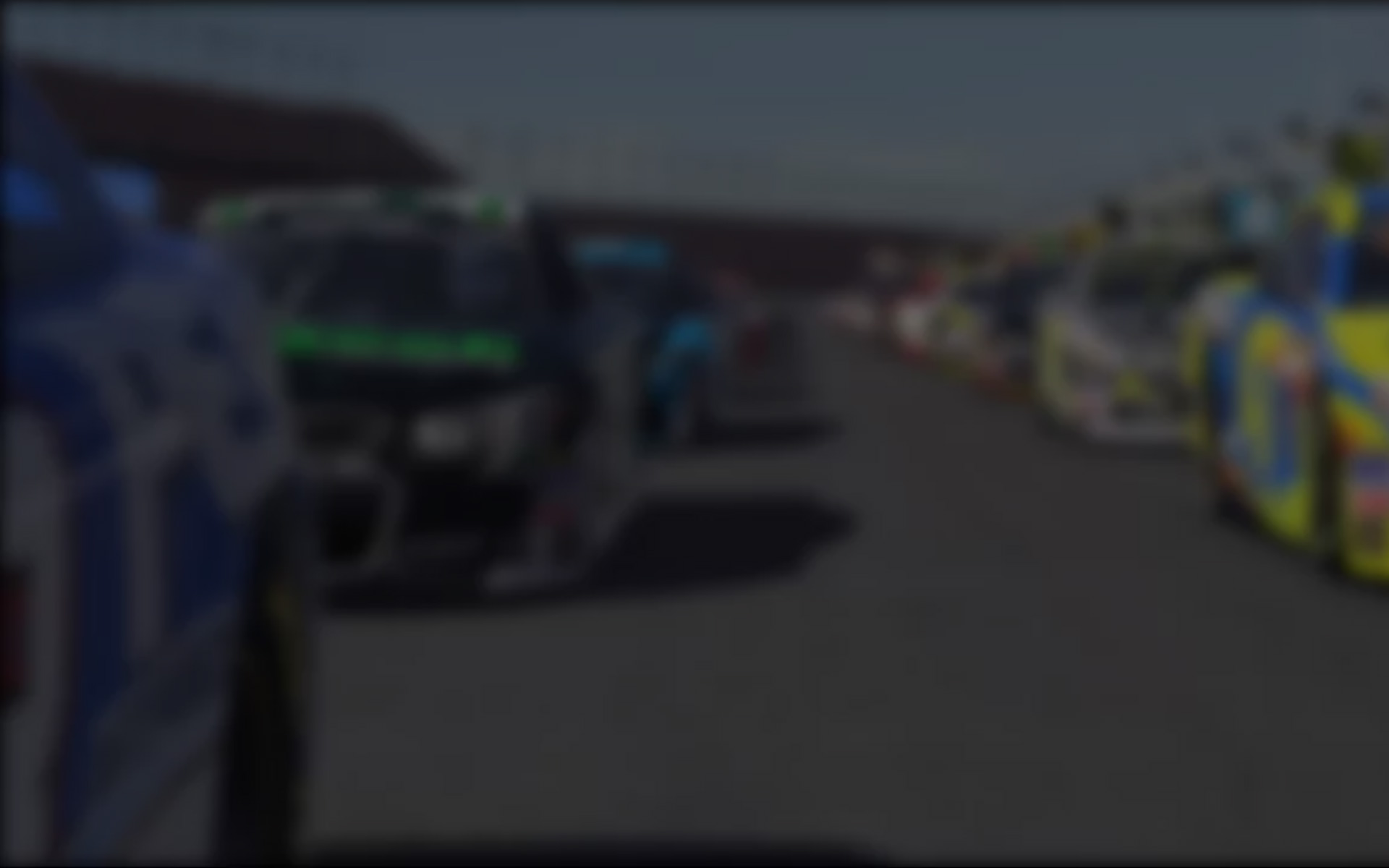 Jake Stergios used pit strategy and a timely caution to grab an improbable win in the NASCAR iRacing.com Series World Championship race at Las Vegas Motor Speedway, spoiling a dominant run by Robert Hall to claim his first career series victory.  Stergios, who is better known for his achievements in online road racing, opted to stay on track when the race leaders pitted during a long green flag run late in the online race, then caught a break when the caution flew a few laps later.   Stergios pitted and retained the lead, then held-off Michael J Johnson, Brandon Buchberger, Charles Cosper and Chad Coleman on several late restarts over the final 20 laps to take the win.
Series heavyweights were nowhere to be found among the top finishers, but unpredictable finishes are a staple of the NASCAR iRacing.com Series World Championship at LVMS.  Stergios' surprise victory brought back memories of Sandeep Banerjee's amazing drive through the field with a damaged car to win here back in 2010.  While not quite as dramatic, Stergios' win will still be remembered as one of those "Where did he come from?" moments.
Series point leader Michael Conti had a rough, up and down day. He started on pole, looking to build on his championship lead over Ray Alfalla, who started third. Things looked promising for the opening 11 laps of the race, as Conti built a big lead over the rest of the field before the first yellow flew. However, Hall took the lead during the first round of pit stops and Conti could never find his way back to the front, as his car did not handle well in traffic. He ended-up twentieth at the finish after being involved in a wreck with just a few laps remaining.
After taking the lead on Lap 12, Hall would go on to lead a race high 98 of 134 laps, and it looked like no one but Alfalla could match his blistering pace. The same caution that helped Stergios to the win relegated Hall and Alfalla to seventh and eighth place finishes; respectable, but definitely not what their cars were capable of.
Even with his disappointing finish, Conti remains the point leader after four of 17 races, although just a single point separates him from defending champion Alfalla. Brian Schoenburg moved up to third in the standings with his thirteenth place finish and sits dozen points out of the lead. Hall is another 12 points back and Johnson rounds out the top five.
The race at Vegas was the cleanest of the young 2012 season, which bodes well for the series heading to Texas Motor Speedway for Round Five. Texas and Las Vegas are both 1.5 mile tracks, but the similarities stop there, as each has its unique characteristics. The early front runners at Vegas, such as Hall, Conti and Alfalla, will be the early favorites, but as Stergios showed last night, you can never count anyone out until the checkers have flown.
---
You may also like...
---