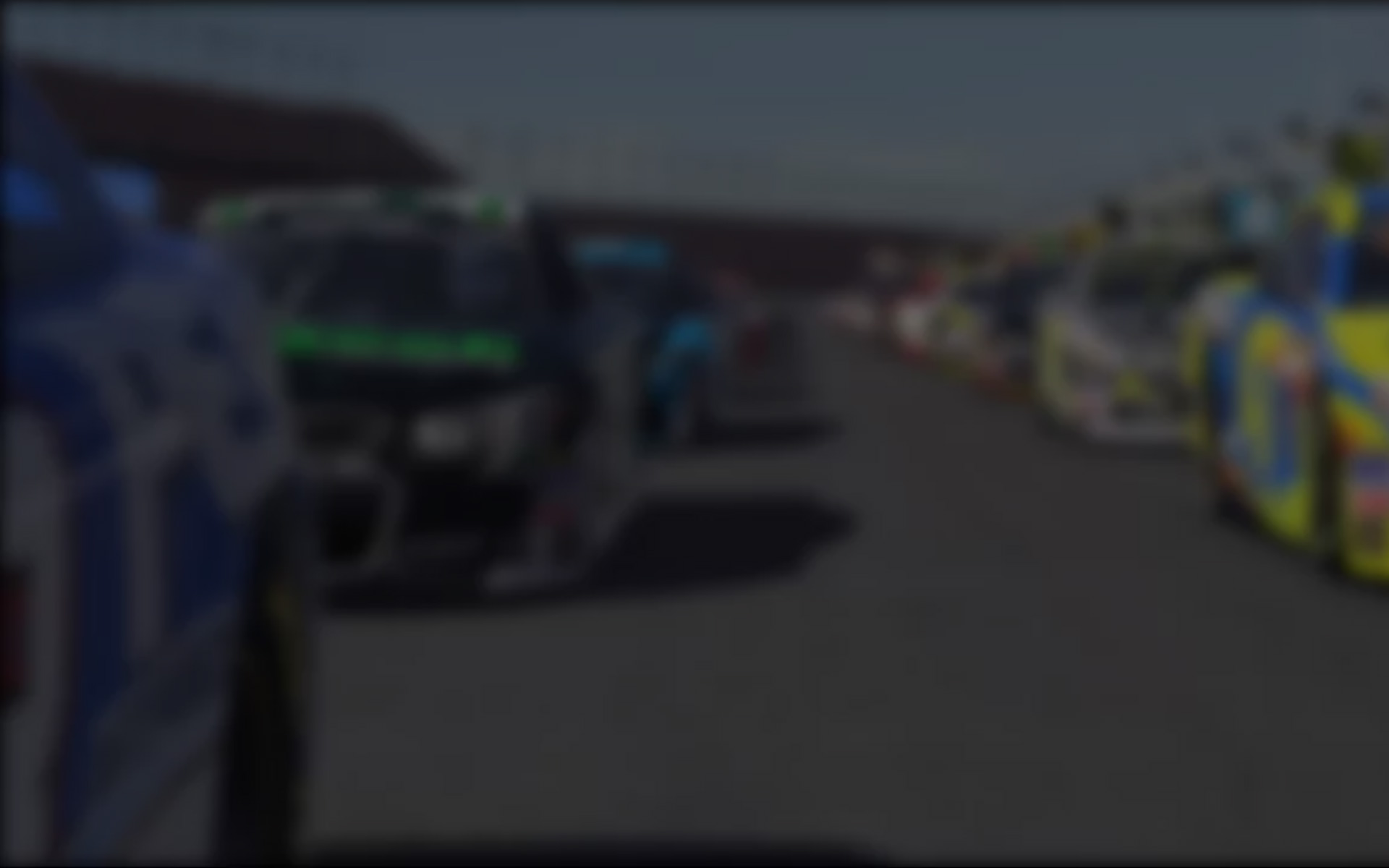 The fifth week of the iRacing.com IZOD IndyCar Oval Series (fixed setup) saw action at Richmond International Raceway. The 0.75 mile, four turn oval is used to hosting extremely intense racing, but on the NASCAR circuit as it closes out the regular season heading into the post-season Chase.  In the IndyCar this is just midseason thunder at its finest as all 602 sim-racers got close and very personal at the short track.
The weekly Strength of Field race saw four cautions, three of which were in the opening laps. Pole position was taken by Matt Lambertson (PA) who got a good start . . . fortunately for him as Niall McBride (UK & I) spun his tires and collected the point leader and the only race winner of the SoFs so far this season, Dave Judson (Ohio).
Thus it became clear that we could have a new winner for the season this week. Crashes marred the races of the front runners as Adam Dock (Texas) took out positions three to six: Ron Meier Jr (Midwest), Matt Cooke (Canada) and Danny Roberts (Mid-South).  The restart produced another caution as Matt A Kingsbury (NE) hit the wall and collected John Gorlinsky (NJ) and Robert Blouin (Canada).
On the next restart things settled down as the two remaining top dogs — Lambertson and Tim Doyle (Atlantic) — sped away. Doyle would take the lead when Lambertson skimmed the wall and had to lift for traffic. The race looked steady with only five cars on the lead lap when Lambertson did a proper job of it, hitting the wall out of Turn Four to bring out the yellow in a blaze. The race restarted for the final time with Troy Eddy (Atlantic) alongside leader Doyle, followed by Dan Geren (Midwest) and David Sockrider (Indiana) as they calmly completed the race.
The point standings look interesting as Judson continues to lead but is in the sights of Velociraptor Racing teammates Lambertson and Dock in second and third. Cooke is P4 ahead of Last Lap Motorsports teammates McBride and Meier Jr. in positions five and six.
For the sixth week of iRacing.com IndyCar Oval action the teams take to Kentucky Speedway to see who will come out on top of the weekly derby on the Bluegrass State's fast, but rough oval. Will Judson return to winning ways or will a new face see black and white squares before him?
---
You may also like...
---