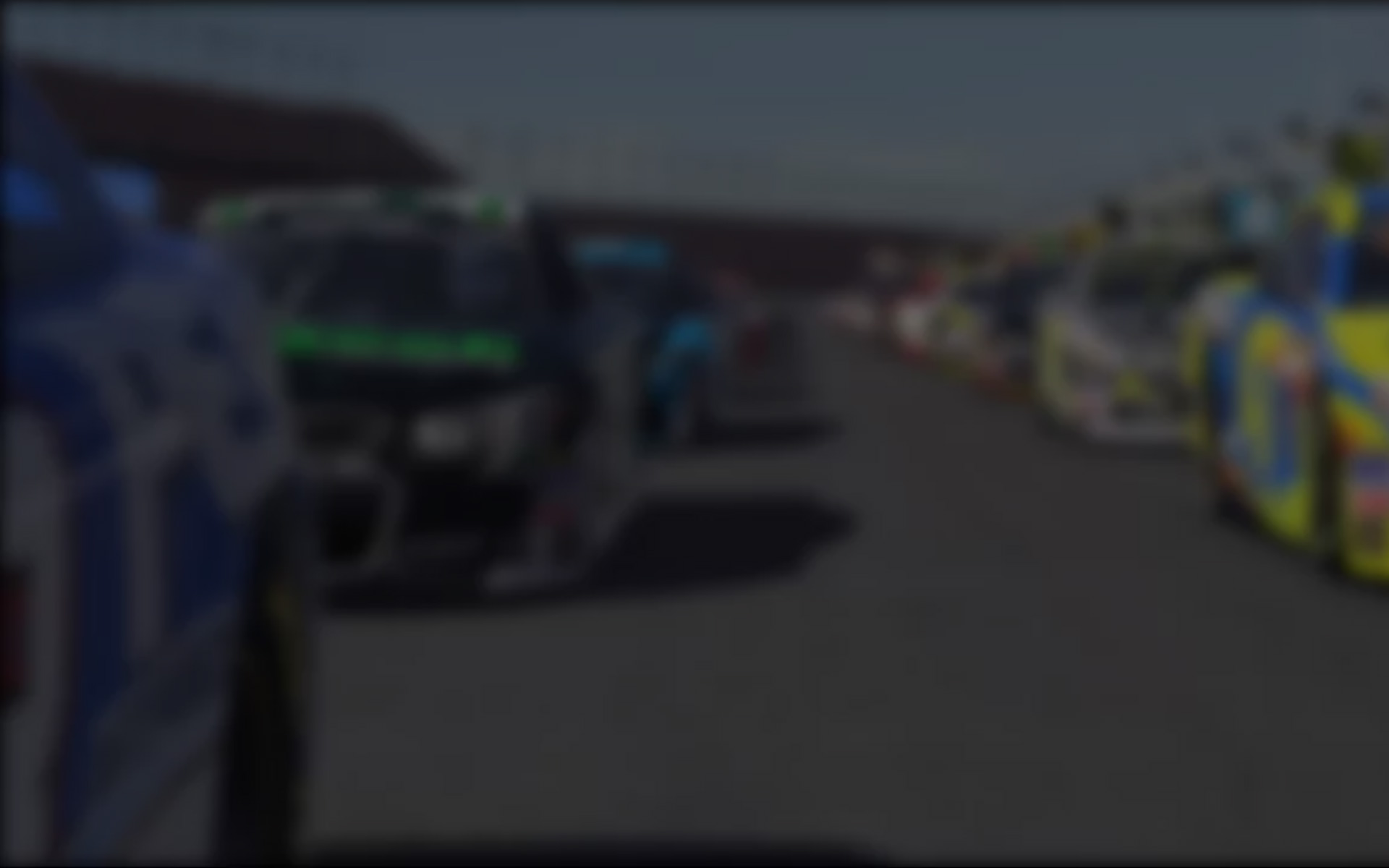 Sunday, February 13th  saw the Short Track Pro Cup series kick-off its new online racing season in the Late Models at USA Speedway.  In three separate skill- matched divisions the green flag dropped at 9:15pm EST with some great drivers lined up for the challenge.
In the Premier Division, the pinnacle of STPC Late Model Racing, Tony Dugan took the checkers in a hard-fought battle.  With Toby Jenkins starting on the pole, the race opened with over 50 laps of green flag racing before the first caution flew allowing everyone to pit for tires and fuel.  When racing resumed the lead changed five times between three drivers, with Jenkins leading a race high 93 laps.  But, Jenkins was forced to drop from the race with just 22 laps remaining, leaving the gates open for Tony Dugan to grab the late-laps lead and the season opening win.
In STPC's Sportsman Class it was Gareth Gonder taking the checkers for his first-ever STPC victory.  Ronald Bougher sat on the pole for the opening event and led the first three laps before surrendering the lead.  There were seven lead changes among five drivers, an indicator of just how balanced and competitive the skill-matched divisions are.  The Sportsman race opened with 110 green flag laps before the only caution of the race came out due to a solo spin.  Nick Demers led a race high 90 laps before fading at the end from tire wear.  Gonder lead the closing 25 laps to close out the race.
In the Developmental Division, STPC's division aimed at helping newer drivers learn long-race strategies and setup intricacies, it was Eric Jones who snagged the win.  Qualifying on the pole, Jones lead for the first 70 laps until drivers cycled through green flag pit stops.  Scott Freeman, taking just two tires, got out of the pits ahead of Jones with a solid 6 second lead.  On lap 135 the first and only caution was thrown when a car self-spun into the turn-one wall erasing Freeman's lead.  Of the 17 starters, only Freeman and Jones remained on the lead lap.  Jones pitted but Freeman chose to stay out.  On the restart, Jones' fresher tires got a solid run on Freeman and nudged him slightly causing a bobble which allowed Jones to take the lead.  From there it was a dash to checkers with Jones finishing just .287 seconds ahead of Scott to taking the season opener.
Next week the STPC Pro Cup Late Model Tour visits Lanier National Speedway for Round Two in all three divisions.  Visit www.stprocup.com for more information.
---
You may also like...
---