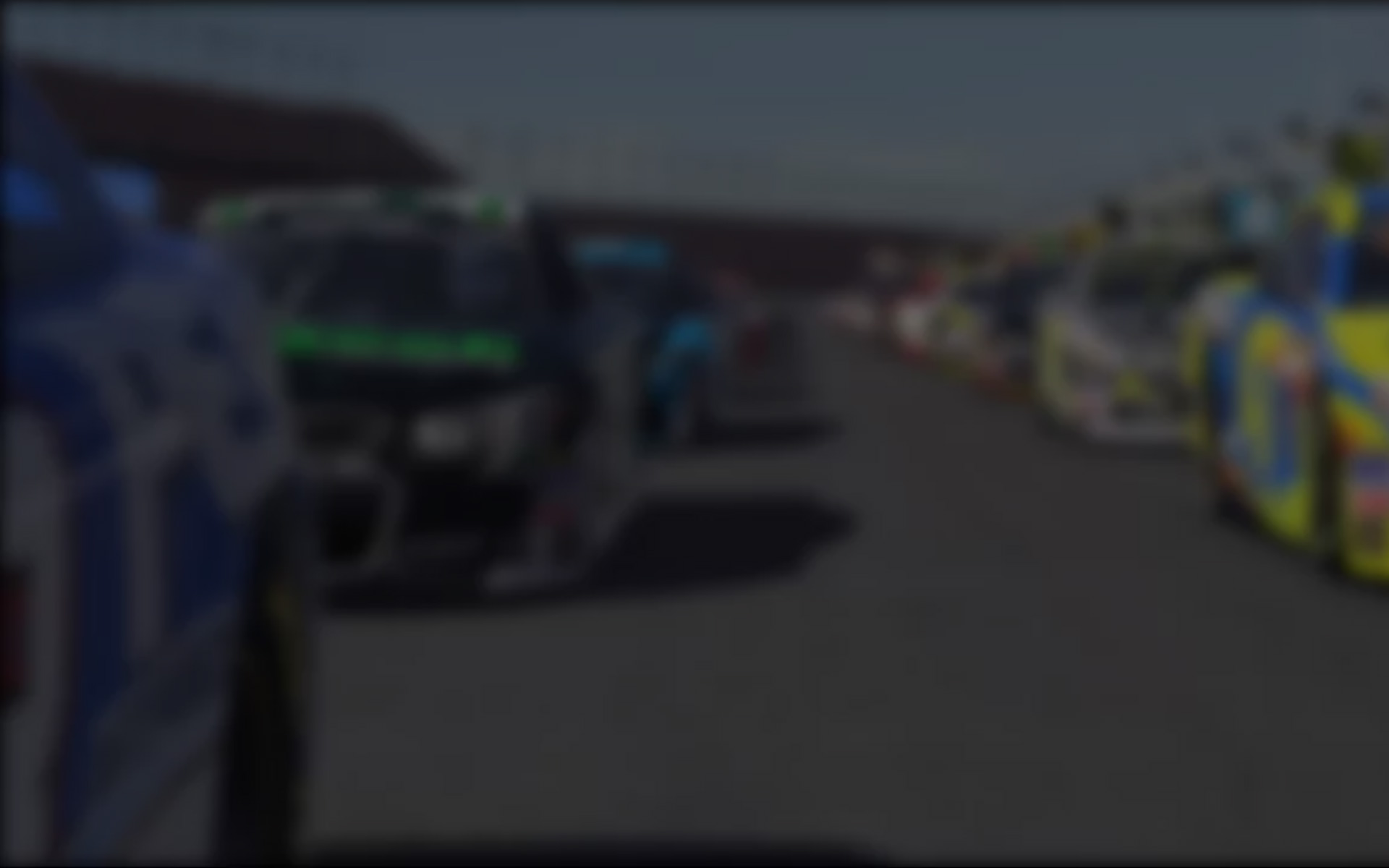 Week 2 of the iRacing.com Street Stock Series (Fixed) brought the Chevy Camaros to Lakeland, FL to take on the .75 mile semi/slightly banked USA International Speedway oval. Fierce competition would ensue as the first short track on the schedule provided 40 laps worth of challenges for the drivers.
Sixteen drivers entered the highest Strength of Field race this week, which occurred on Saturday. The average iRating in that race amounted to 2146. Mac McMillan (Mid-South) led all forty laps en route to his fifth win of the week, earning 134 championship points for his troubles. His win total for the week ended at six. Finishing P2 in Saturday's race was Spencer E Burns (New Jersey), also known as Burnzy, two tenths of a second behind McMillan. Third went to Sam Katakouzinos (Australia/NZ).
This week, 1395 sim-racers took the green flag in online race competition at USA. Two hundred and thirty-two drivers were able to bring home a feature win trophy from the Central Florida speed house. The best qualifying time of the week went to Blaze Chavous (Virginias), who continued to dominate the Street Stock qualifying lists. His time was a 24.448s, edging-out Mac McMillan (MidSouth) and Alex Bisson (New England). After eleven total tries, Miroslav Juricek (Central-Eastern Europe) was able to win the Time Trial challenge of the week, averaging a 24.760s over ten laps.
The "Iron Man" award this week goes to João Paulo Martins Carneiro (Brazil), who competed in 59 (!) races and secured nine race wins. João came home 116th in overall standings this week, showing that running the most races isn't always the best way to gain championship points. The way most series on iRacing work is only 25% of races count towards championship points. For example, if you achieve a high amount of points in your first race, you will be able to compete in three more races without them counting towards your total points for the week.
Otis Talbert (Atlantic) again proved to be too much for the competition, as he won the most points for the second week running, extending his points lead. Talbert won earned 123 championship points. He competed in only four races, but won all four and led all 160 laps while amassing only four incidents for the entire week.
Bisson advanced to second in overall points after Week 2 by placing second in championship standings this week. Bisson set the third best qualifying time of the week and won eight of his twelve races, to earn 121 points.
Chess Hamby (Georgia) rebounded from a 15th place in standings at Charlotte by finished third in the standings at USA. Hamby won 118 points by competing twenty-one times, winning twelve times and consistently being in the top five.
Other notables this week include Gary Perry (Canada), who came into this week in second spot. To a normal driver, a ninth in points at USA with nine wins would be an accomplishment, but not for the Canadian's standard.  Katakouzinos had a great week in terms of wins (25), but not so much for points. He led the series in all important categories, but his top twelve races only averaged to 103 points.
Thanks for a great week of racing at USA, and I hope to see you next week at the Charlotte Motor Speedway, a superspeedway in these cars.
---
You may also like...
---