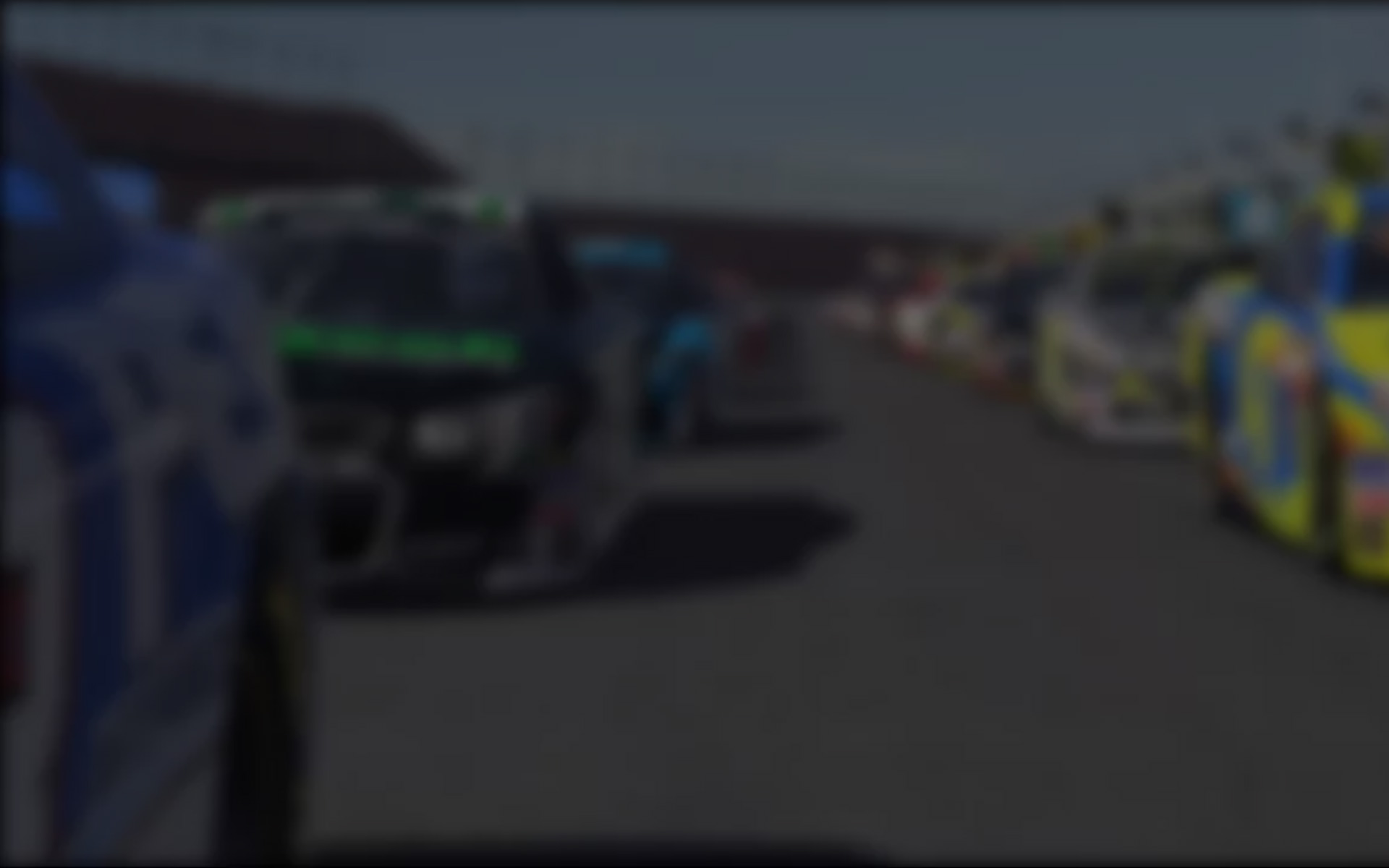 For the second time in three weeks, sim racers competing in the inRacingNews Challenge descended upon the sleepy West Virginia hamlet of Charlestown for a return engagement with Summit Point Raceway.  Where Week One of the iRN Challenge saw the online competition take place on the ten turn, 1.98 mile "full" circuit, this week's action focused on the vest-pocket sized Jefferson Course.  A mere 1.1 miles in length, "the Jefferson" packs seven turns and plenty of challenge into its small package  . . . as the iRN Challenge competitors quickly learned when they took to the track in the Pontiac Solstices (Solstii?) and SpecRacer Fords.
As he has been throughout the early days of the iRN Challenge, Chris Hughson (NY) was a force to be reckoned with at Summit Point, racking-up seven wins from eight starts in his Pontiac to lead all points-getters in the Solstice class with 161 markers.  Punching above his weight, Division Five's Andrey Yantsen (International) recorded a nearly flawless week – two starts, two wins and a pole position – to collect 133 points, two better than Jonathon Church (Northwest) with Miko Paavilainen (Scandinava) and Tom Agan (California) rounding out the top five scorers in Week Three.
On a divisional level, Hughson (One), Yantsen (Five) and Agan (Two), led their categories with Italy's Gerald Di Piero (Three), England's Darren Turner (Four), International's George Stergioulas (Six), Pennsylania's Richard Jordan (Seven) and Indiana's Shawn Maier (Eight) topping their divisions' points hauls in Week Three.  Ray Fournier (Northwest) and Dmitry Kizyukevich (International) topped Divisions Nine and Ten, respectively, while South American Felipe Araujo's  118 points not only put him out front of the other rookies in Week Three, his score ranked him eighth overall for the week's action.
Hughson was not nearly as successful in his SpecRacer Ford last week, his 23 wins from 24 starts netting him a mere 174 points, only good enough for third . . .
No, the week's top honors went to Iberia's Daniel López who collected 195 points for a perfect, if rather less ambitious, week of racing than saw him sweep the board in his lone race, taking the pole and victory.  Ronald Nieswag came close to matching López with 193 points while Hughson, Gaston Taberner (Iberia) and Jason Noble (England) completed the top five.
P6 overall but first in Division Two was Nicolas Alho (Scandinavia) with 144 points.  The other top divisional points earners included Division Three's Onrej Maska (International), England's James Nield (Division Four), Scandinavia's Tobias Nystrom (Division Five), France's Conil Frederic (Division Six) and Pennsylvania's Brian Heiland (Division Seven).  Divisions Eight through Ten were led last week by Richard Plange (England), Colin Gorton (Australia) and Carlo Bellini (Italy), while England's Mark Ussher topped all the SRF rookies at Summit Point with six wins and 18 top fives in 24 starts, a performance that translated to 103 points.
---
You may also like...
---