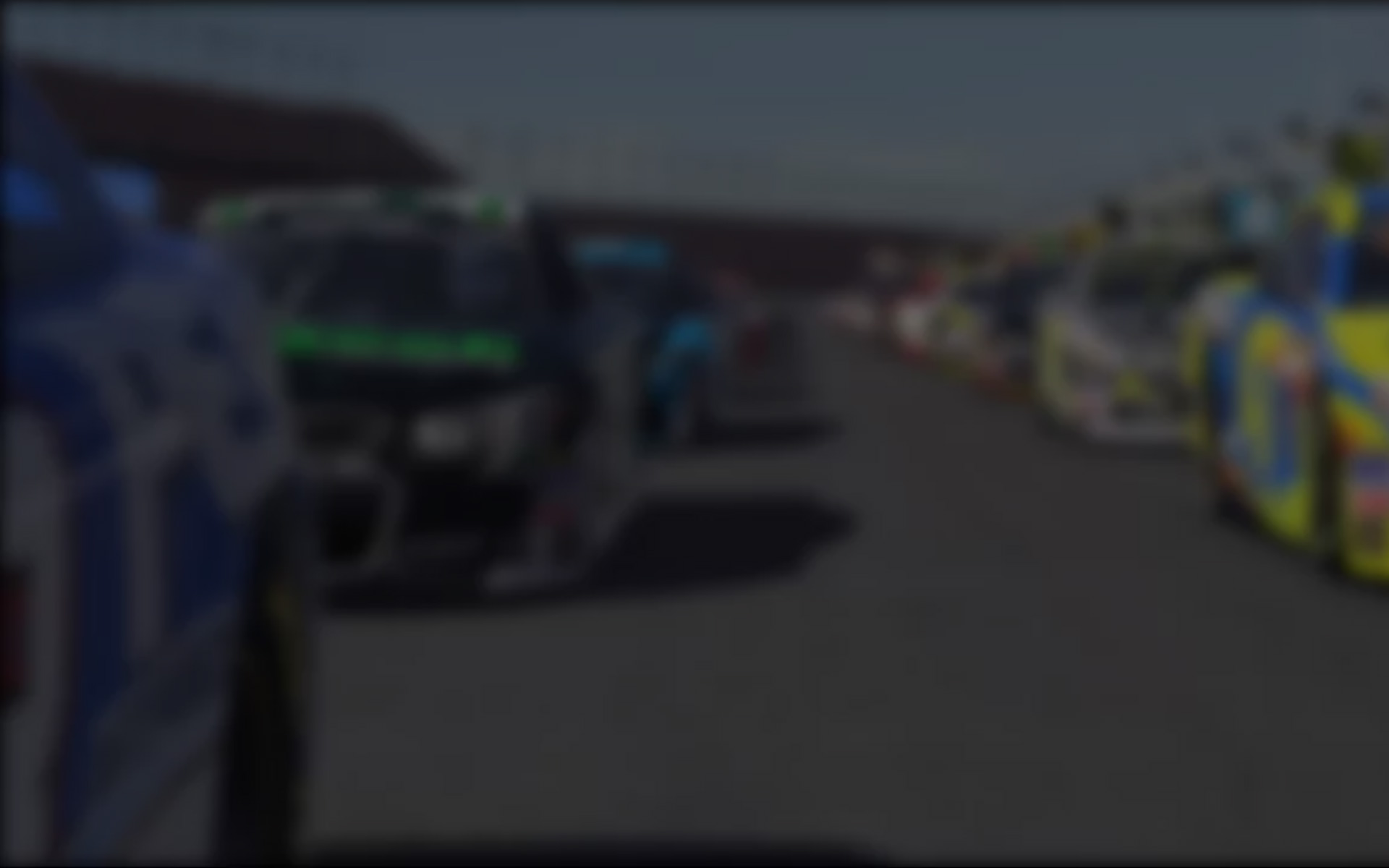 The NASCAR iRacing Pro Series set its sites on the coveted grandfather clock this week, as they attacked Martinsville Motor Speedway. "The Wild Card" was what many contenders used to describe this week at the paper clip-shaped short track. It was survival of the fittest, as the cautions flew in record fashion.
Wednesday night's online race started the week, and it got started right for Thomas Hazard and Josh Berry. In the two top splits of the week, both Berry and Hazard were able to crush the field and pick-up huge wins.  Berry led 141 of the 200 laps en route to his victory over Richie Davidowitz and Daniel Pope II. Mitchell Hunt led 48 laps and finished fourth.
Hazard led 103 laps in his victory by nearly six seconds over Thomas Lewandowski. Jameson Spies led 72 laps but faded late and finished third. Both Wednesday races saw the yellow silk 11 times, which was a bit higher than expected. However, a race later in the week would up the take on cautions by a large margin.
Levi Poland took two tires to get out front late in Friday morning's race, and he was able to cash-in that strategy for his first career NiPS victory. Byron Daley was looking good late, but was unable to overcome Poland, who eventually pulled away to an easy win.
Saturday night saw Berry score his second win in four days in by far the most controversial race of the week . Early in the race Daniel Pope made contact with Brad Davies, causing a stack-up among the front runners, eliminating some of the top cars. Twisted metal was the theme in this one, as the race was slowed 17 times for 84 laps. Josh Parker finished seventh . . . and was the only driver without incidents.   Berry led Brad Wright, Pope, Davidowitz,and Nolan Scott home for the top five.
Sunday afternoon's lone split was thoroughly dominated by Justin Trombley, who started fourth but swiped the lead early and led 153 laps en route to the win. A very impressive Jake Stergios finished second in front of a hard charging Josh Connors. The race only had eighteen competitors, but they still managed to put nine cautions for 45 laps on the board.
With thirteen weeks in the books, the identities of the final qualifiers for the 2011 NASCAR iRacing.com Series World Championship remain up in the air.  Matthew Moose is currently on "the bubble" in twentieth, but by a mere 24 points over Gabirel Solis and just 60 back to Trey Eidson. To make things more complicated, Eidson will likely jump inside the top twenty when the drop weeks come into effect; ditto Steve Sheehan if he chooses to compete in each of the final weeks.
Week Fourteen will be in Texas Motor Speedway for the final week before drops start taking affect.  Sheehan, Lewandowski and Hunt all enjoyed great success in their first trip to the Lone Star state, but the new build between then and now might throw a wrench into their plans.
---
You may also like...
---