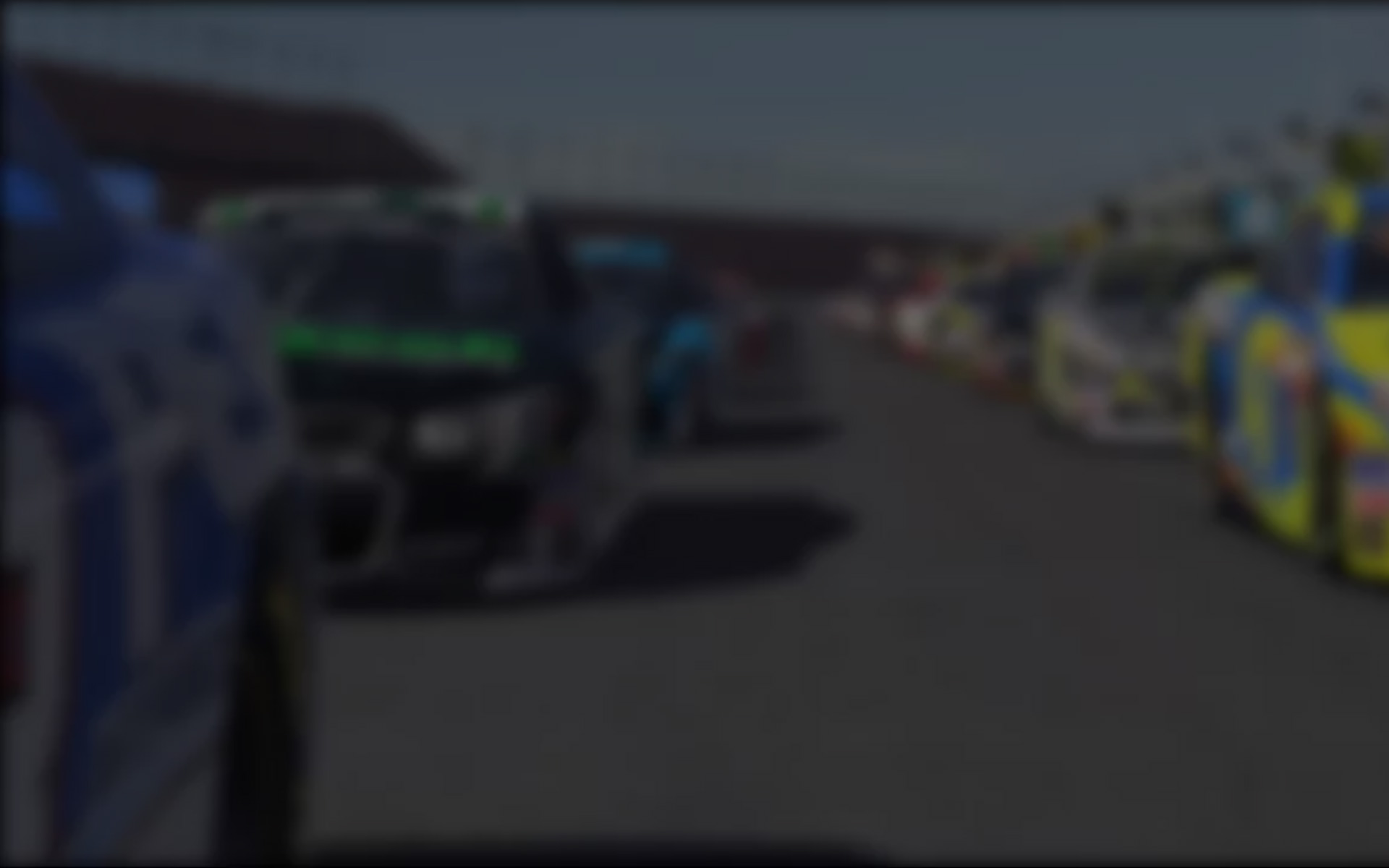 Week Two of the NASCAR iRacing.com Class B Series headed to the "Tricky Triangle" in Long Pond, PA.  Drivers would have to tame Pocono Raceway's three completely different corners to be successful and hope to find their way to Victory Lane following 50 laps of racing around the 2.5 mile tri-oval.  In total, 571 sim racers took the green flag to complete an official race for the week while 134 drivers turned a qualifying lap.
The weekly Friday night Strength of Field race saw Dylan Duval pick-up his first win of the season against 28 other sim-racers in a 5140-rated field.  Last week's winner Justin Thompson experienced problems during the event and finished a dismal 25th.  Defending series champion Brandon Jerrell also experienced problems and finished 22nd.   Six yellow flags flew over the online race for a total of 20 laps, with Duval leading 23 circuits, the most of any driver.  Sim Crochart came home second followed by Robert Hackel and Matthew Wright2 with Brandon Atkinson rounding-out the top five.
The overall points total for the week mirrored those of the Friday SoF race.  Duval exited the virtual Poconos with 329 total points following his big win, while  Crochart claimed 316 points for the week followed by Hackel (304), Wright2 (292) and Atkinson (280).
Although he was merely P2 overall at Pocono, Crochart took the series points lead following Week Two, having amassed 501 points for the season so far.  He holds a slim four point lead over Alex Scribner while Wright2 sits third with 466 points.  Hackel is in fourth with 440 total points, a half dozen more than Anthony Kernich in P5.
Veteran sim-racer Rick Savage made the most starts during the week with 26.  He he would go on to win nine of those starts and lead that category as well.  Savage also collected 16 top five finishes with Chris E Pence earning 14 top fives.  Pence also started from the pole nine times to leading that category.
The NASCAR iRacing.com Class B Series heads to Loudon, NH and New Hampshire Motor Speedway for Round Three.  See if Crochart can build on his points lead or if somebody new can climb to the top a The Magic Mile, only on inRacingNews.com.
---
You may also like...
---