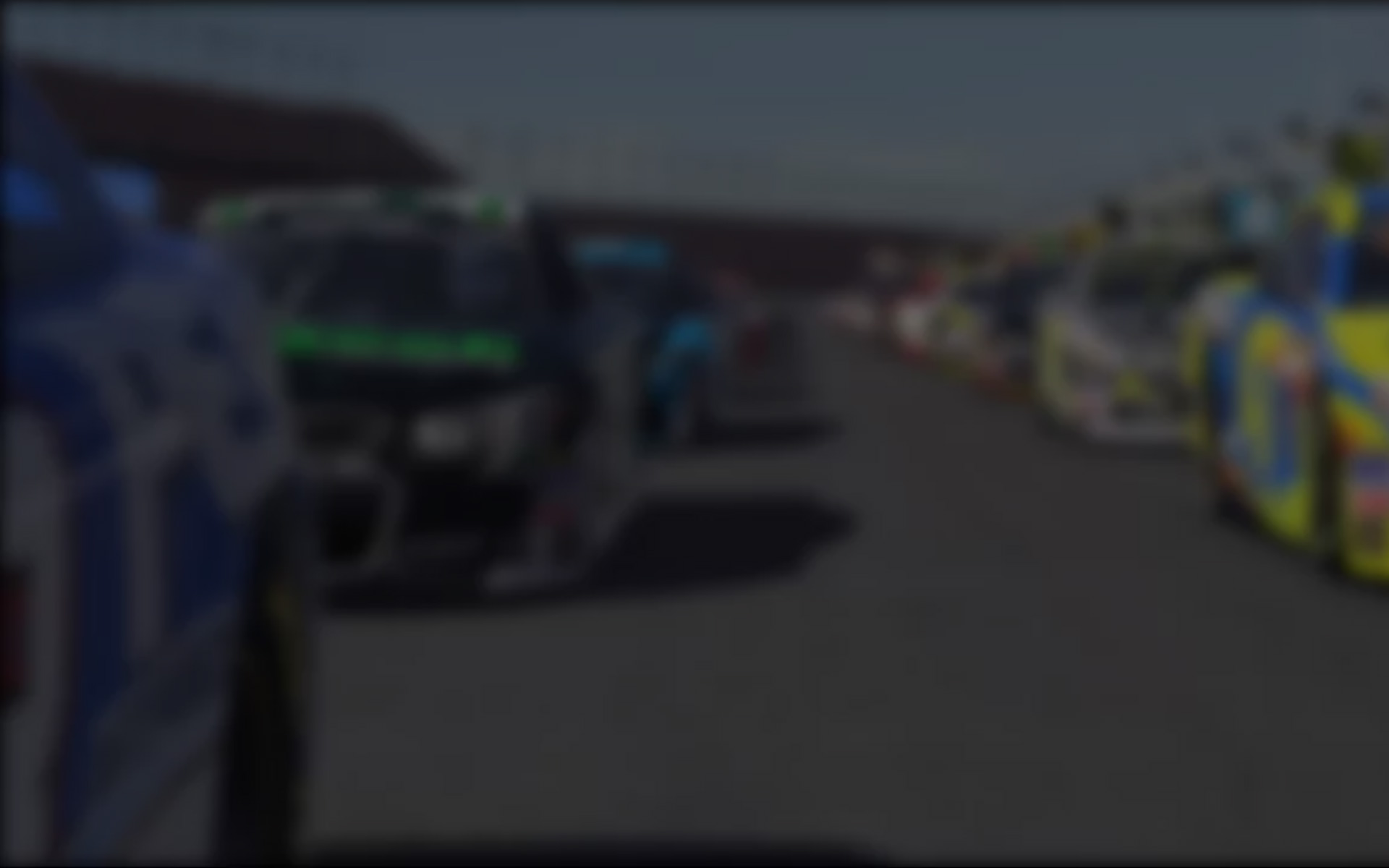 Week 10 of the iRacing Pro Mazda championship took the competitors to Leicestershire, England where they'd be tackling 20 laps of Donington Park on a very overcast day. The Season 1 champion – Gregory Tanson – took pole position ahead of Jerome Haag, the top 13 out of 14 in the field were separated by only .9 of a second with the top four being separated by under a tenth!
Most races go without carnage at the first turn, but this race wasn;t to be one of those. Joonas Puhakka got slightly over the Redgate exit curb which spat him around and in to a spin which collected Jamie Fluke whilst Hugo Preto who was directly behind on the grass managed to just avoid the contact. Puhakka's spin resulted in a destroyed sidepod whilst Fluke was left with a damaged front wing; nonetheless both were able to continue in a hope to make up most of the positions they lost.
Meanwhile up front the top three cars of Tanson, Haag and Oliver Connor had bridged a gap to the chasing pack. Connor was a man on a move early on, making up a position on Haag shortly after the start of the race he was right on the back of Tanson through the esses which resulted in him taking first position as they headed down in to Melbourne Hairpin.
Haag was lucky to keep his Pro Mazda in one piece after having a huge slide on the exit of the Esses, this resulted in the Frenchman dropping back in to the pack giving him a lot of work to do if he wanted to reclaim a podium position! The Esses seemed to be a "bogey" corner early on for some top runners with Connor seemingly getting a slowdown penalty which resulted in him giving up the lead to Tanson.
It wasn't long until the same corner claimed another victim! This time it was Oscar Mangan who misjudged his speed heading in to the corner which sent him across the gravel and in to spin. The Irishman lost almost 10 seconds and a heap of positions at the same time! By lap nine the top five were only separated by around two seconds, if Mangan hadn't of made a costly error it could well have been top six . . . either way it was Tanson who had his hands full of keeping Connor behind him, the English man scraped ahead in to Redgate as lap ten began, although his fourth lap led was short lived considering he went wide which resulted in him dropping down in to third.
What is quite possibly the weirdest way I've seen a car topple over ended Wojech Rabsztyn's race. The UK&I driver overshot the entry to Goddards and as he tried to collect it up to reach the apex of the corner Connor was directly behind him with no time to take avoiding action, this caused the Carbon Racing driver to slowly lift his competitor off the ground and eventually on to the roll hoop! Tanson really did benefit from this mishap as he stretched his advantage to over a couple seconds leaving all but no hope for the following Pro Mazda's to catch him. Haag though regained his starting position of second by overtaking Connor whilst he was tangled with Rabsztyn.
In what was almost a replica of the collision that Connor had with Rabsztyn, the Carbon Racing driver got himself loose through Goddards and in to a slide as he failed to recover in time. Haag who'd been overtaken on the same lap by Connor just managed to avoid the Englishman whilst Teemu Valkeejarvi followed Haag in taking avoiding action of the spinning vehicle.
In the end it was Tanson who claimed the victory and 235 points in the 4241 SOF. Haag claimed second whilst Valkeejarvi followed hom a further .4s back in the final podium spot. Connor's spin gifted Lopez Jr fourth whilst the Englishman claimed fifth place.
Next week the series heads to its penultimate round where the sim racers will be tackling Mazda Raceway Laguna Seca.
---
You may also like...
---