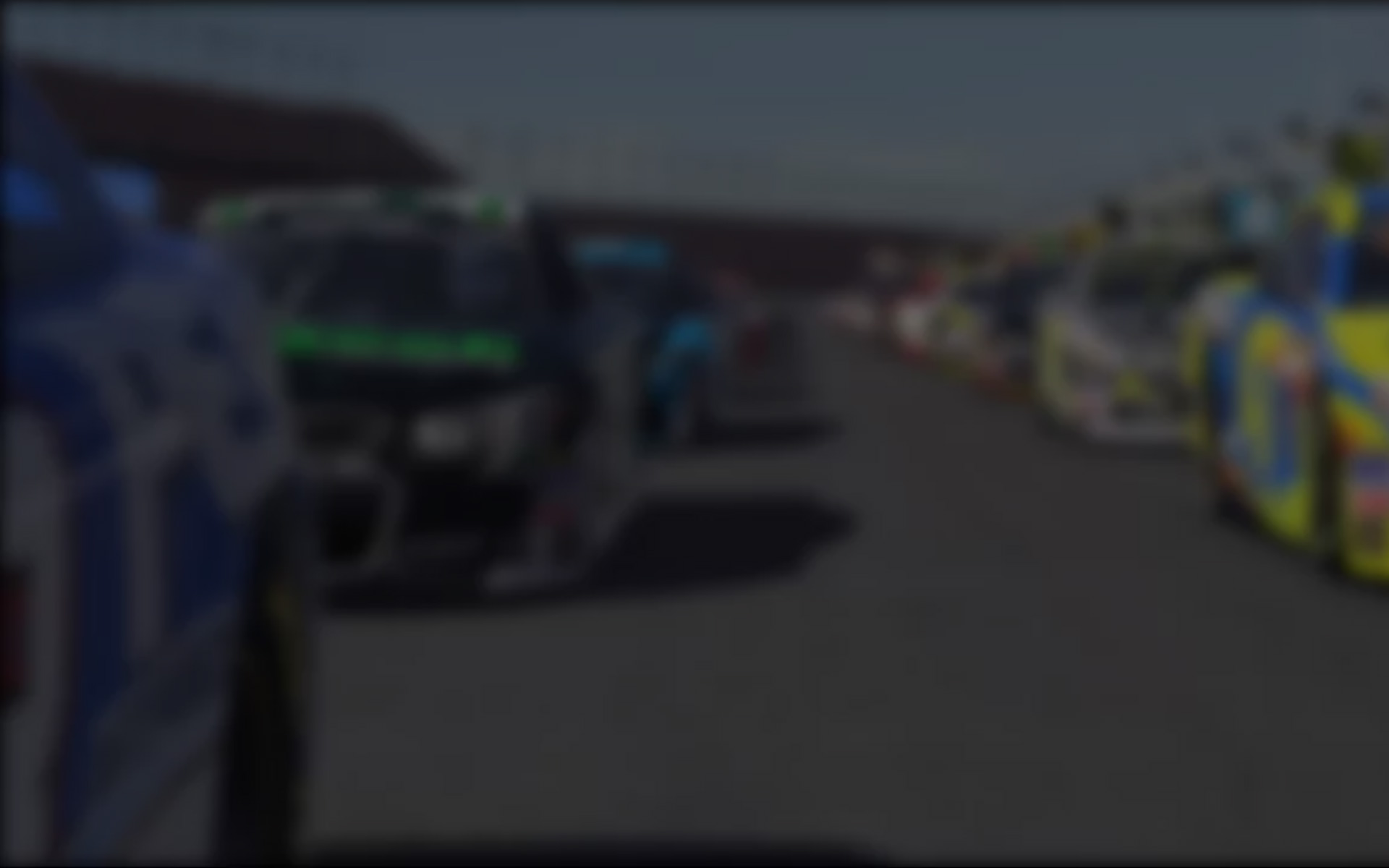 Round 3 of iRacing.com V8 Supercar Series headed back to Barber Motorsport Park. The last time the series came here it was a Tatts.com one-two, a domination the Tatts Ford Falcons continued so far in 2013 Season 2 by winning both online races this season.
Qualifying for Round 3 was led by Madison Down with Justin Ruggier slotting alongside on the first row with Shaun Kelly and Josh Muggleton on Row 2. Leigh Day and Wayne C Bourke started from the third row with James McKnight, Leigh Ellis, Scott U'Ren and Michael Fabian rounding out the top 10 starters.
When the lights went green it was Down leading the field into Turn One.  In contrast, a poor start saw Ruggier fall from second to fourth by the first turn. At that he fared better than Leighton Fine and Mitchell Abrahall, who got together exiting Turn Two with everyone behind taking avoiding action. Exiting Turn Three Michael Schreyer got into the back of Jayson Black which sent them both into the wall and out of the race. Meanwhile, Ruggier regained one of his lost positions when he got a good run out of Turn Three and cleared Kelly before Turn Four.
Another driver to suffer an early DNF would be Beau Cubis, who spun in the the last corner and was clipped by Matthew Nethercote breaking his rear suspension and forcing Cubis out of the race.
After that action-packed opening lap, the race started to settle down before Ruggier lost control out of Turn Three and make a great save, losing three positions in the process.  Ruggier's already eventful race was destined to become a race to forget when he put a wheel onto the grass under braking for Turn Four, lost control and dropped still further down the order.
Up front it was another tatts domination with Down and Muggleton skipping away with Kelly keeping it close but unable to challenge the leaders. Back in the pack Ruggier was coming through the field but into the final corner he went for a dive down the inside of Ellis on Lap 18.  By the time Ellis realized Ruggier was there it was all too late and contact ensued, spinning both drivers around.
Down and Muggleton would continue their personal domination — and that of Tatts racing — by sealing yet another victory and back-to-back one-twos at Barber Motorsport Park, with Kelly continuing his fantastic form and finishing on the podium just 2.7 seconds back of the winners.  Day and Bourke completed the top five with Ellis holding-off McKnight to finish in sixth.  Fabian managed to keep U'Ren in his mirrors to take P8 as Tobias Czerny rounded out the top 10 finishers.
Top Five Drivers – Championship Points – Overall
1. Josh Muggleton – 719
2. Madison Down – 709
3. Shaun Kelly – 687
4. Leigh Day – 645
5. Leigh Ellis – 600
Split Two Winner: Justin Strickland
Split Three Winner: Philip Johansson
Split Four Winner:  Benjamin Rigby
Broadcast done by the crew at www.v8sonline.com.
---
You may also like...
---